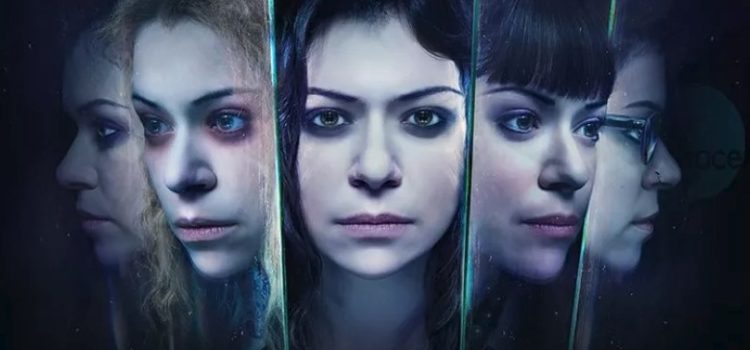 In 2017, fans of mind bending sci-fi drama Orphan Black said goodbye to a TV show that broke all the rules. It's difficult to explain exactly why this moody epic is so unique without giving too much away. Just consider the huge amount of work required to successfully cast, visualise and direct one actress in eleven (yes, that's right) different roles.
Tatiana Maslany, the lead and breakout star of Orphan Black, managed to fill a cast of characters almost entirely by herself. After five seasons, she's unsurprisingly touted as one of the most talented performers in the world. The question is, where is she now? What happened to the stars of Orphan Black after that explosive finale?
This article takes a look at the show's performers and finds out where to catch them next.
Tatiana Maslany (Sarah, Alison, Helena, Cosima, etc)
If there's one thing Maslany doesn't need to fear, it's typecasting. After playing eleven characters, each with their own unique personality, she's proved she can take on any role. One of her most recent performances is in Stronger, opposite Jake Gyllenhaal. It follows the enormous challenges faced by Boston bombing survivor Jeff Bauman as he struggles to come to terms with catastrophic injuries. Maslany plays his girlfriend, confidante and emotional rock.
Jordan Gavaris (Felix Dawkins)
Even though Felix Dawkins has some scandalous habits, his character provides much of the comic relief on Orphan Black. He's also a much needed friend to original main character, Sarah as she seeks the truth of her doppelgangers. Dawkins is played by Ontario native Jordan Gavaris, who recently starred in Polish drama Maya Dardel. His character Kevin is a schemer who plans to steal the estate of a suicidal woman.
Kristian Bruun (Donnie Hendrix)
Kristian Bruun — better known as bumbling husband and monitor Donnie — proved to be stronger than he first appeared as the events of Orphan Black progressed. He found himself in some extremely sticky situations but, thankfully, Bruun has fared much better. Soon after the end of the show was announced, he revealed plans to star in Canadian comedy Carter. You can also catch him in The Go Getters, alongsidZooey Deschanel.
Maria Doyle Kennedy (Mrs. Sadler)
Irish actress Maria Doyle Kennedy has popped up in some very interesting places since Orphan Black came to a close. She appeared in a music video for singer, songwriter Feist. In the release for single 'Century,' Kennedy has an epic dance off with the Canadian musician. However, you're most likely to see the former foster mom with secrets in Irish TV shows Kat and Alfie: Redwater and Striking Out.
Ari Millen (Mark, Rudy, Ira, etc)
Don't forget Tatiana Maslany wasn't the only star to take on multiple characters throughout the show. Ari Millen also played a number of interesting personalities including Mark, Rudy and Ira. Here's hoping his future roles are a little less…taxing. In 2018, he'll star in hotly acclaimed The Life and Death of John F Donovan. With the list of big names attached to this one — Natalie Portman, Kit Harington, Jessica Chastain, Kathy Bates and Susan Sarandon, among others — it's lucky he's got a knack for lighting up the screen.
Kevin Hanchard (Detective Bell)
In Orphan Black, Hanchard battled with countless doppelgangers and quickly became a fan favourite. He's clearly just as skilled at multitasking in real life as the former Detective is starring in several different TV shows. You can catch Kevin Hanchard as Jim Saunders in science fiction comedy People of Earth. He's also electric in the drama Tin Star, alongside Hollywood veteran Tim Roth.
Dylan Bruce (Paul Dierden)
Dylan Bruce is another Canadian actor who puts in a dazzling turn as former mercenary Paul Dierden. Like Donnie Hendrix, he's a monitor and boyfriend to the very first doppelganger, Beth Childs. Since the show ended, he's been thrilling fans in an even more mysterious role. He plays Bobo Winthrop in Midnight Texas, a pawn shop owner in a town filled with undead creatures.
Michael Huisman (Cal Morrison)
Together with Maslany, Huisman is one of Orphan Black's most successful alumni. Not only has he appeared in Game of Thrones (as Daario Naharis), he starred in a whopping eight films throughout 2017 alone. They include emotional drama Irreplaceable You which follows a terminally ill woman's attempts to find another love for her fiancé. Also, don't forget Game of Thrones is back in 2019, with a strong possibility of more action for besotted lover Naharis.
Why It's Not Over for the Diehard Fans of Orphan Black
If the cast of Orphan Black is proof of anything, it's that your favorite TV show doesn't have to end with the finale. Every actor from this award winning show has gone on to star in challenging, exhilarating and deeply moving roles. Take a moment to check out what they've been up to. You never know, you could stumble upon a brand new favorite.