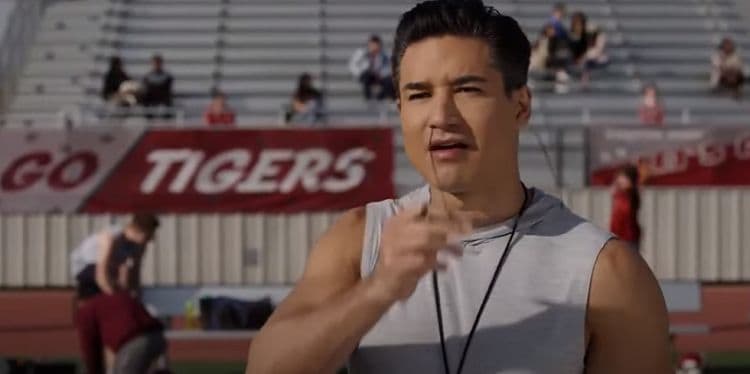 Right off the bat what we learn from the new Saved by the Bell trailer is that it's bound to be kind of like the original, just updated. Was that the intention, or was it supposed to be vastly different since, y'know, that's what a lot of people have been hoping for since the whole 'buddies that get intro trouble' thing is being pushed and it's been done before. Plus, Mario Lopez almost looks like he's trying to take center stage this time around, and that also didn't factor into all the rumors that have been going around in recent months. In a way it's almost as though the show is trying to do the same thing that Cobra Kai did by introducing a new generation of students while keeping a few of the old actors around in order to 'guide' them or at least just be around to either be an irritant or someone that the new kids might need to rely on from time to time. So far it doesn't really look like Slater is going to command a lot of respect from the students at this point, but he'll definitely be the subject of ridicule to a generation that gets tired waiting for a few seconds to download something, versus having to actually run a search and find it as we used to do back in the day. But hey, that's old stuff, right? Nate Day of Fox News has more on this topic.
If the goal of the new Saved by the Bell was to remind the old fans that they are, in fact, getting older, then it's doing a good job already since just a few seconds in it becomes obvious that everything is new, updated, and the actors from the past are basically there to provide comic relief and basically just get paid for being there. Hey, maybe that's why they didn't break down and bring Screech back, since Slater and the others are possibly going to be the comic relief and he would have been overkill. No? Okay, maybe it is true that he was just too much of a hassle to bring back and did burn his bridges. In any case it doesn't appear that he's going to be missed all that much since there looks to be plenty going on with this show already and fans are going to have to catch up on the fly to see just what's new and what's happening in the world of the students today. Michael Walsh of Nerdist had more to say about this. A quick lesson could be learned by surfing the internet for an hour or so and noting certain trends and why almost everything we used to think was cool back in the day is considered dated and even ancient as of now. Won't it be fun later in life when the youngsters of today learn the same lessons that we eventually did? If you didn't learn those lessons don't worry, some people are late bloomers.
It's kind of interesting that Slater has so much prominence in the trailer since the whole idea appeared to be that he and the others weren't going to show up as much. But maybe since he's working at the school as a gym teacher he'll be around a lot more than the others because….reasons. It would make sense after all for a gym teacher to be around a little more often but from another standpoint the show is probably going to be, to the older fans, another reason to shake our heads as the younger generation wonders how our generation ever got by, much as we did to our parents and so on and so forth. It's enough to make a person sit back and laugh really and that appears to be the intent. All in all Saved by the Bell probably should have been left alone if only because as of right now it doesn't feel like its own show, but more of an extension of the old show moving forward with a new lineup of characters that will take on the same character traits as those that came before them. There's no doubt that despite not being in the show, Lark Voorhies and Dustin Diamond's counterparts will show up somewhere and somehow, but in this day and age we might not get to see them the way they were, but will instead see them as empowered individuals that don't conform to the stereotypes of yesteryear even though they'll gladly conform to the trends and stereotypes of now since that's usually what happens. Keith Baldwin of Pop Dust has more to say on this matter. If anyone wants to say different then step forward, but every generation tends to state that things will be different and in the process, we get more of the same, with a new look and a lot of the same attitude. But hey, it could be worth a laugh.