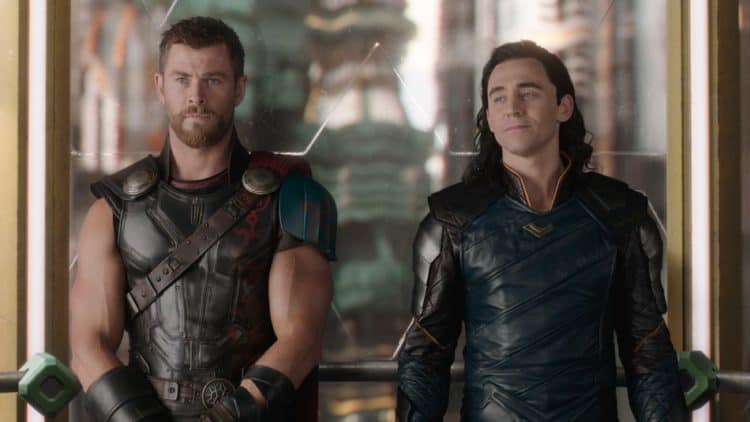 One thing that people already know about the MCU Loki is that he's a trickster and he does like to talk, even the TVA, the Time Variance Authority, knows that much. But what a lot of people don't know is anything about the TVA, since they're a bit new to the MCU and it's going to take a bit of explaining as to what they do and what they're all about. But Avengers: Endgame left a lot of openings for various characters as it's seen here since Loki has no qualms about escaping capture given that he's not a big fan of being held captive. But what comes after the TVA looks to be a little more chaotic and hard to tell much about apart from the fact that Loki is bound to talk himself out of and into different situations that will see him on top or see him being threatened by multiple beings that would rather see him skinned alive than to listen to his machinations for another moment. That's kind of par for the course when Loki is about since despite being a fan-favorite he's something of a troublesome character that doesn't like to play nice with others. This has been made more than evident by the many encounters he's had in the MCU to date, and it's bound to keep happening in his standalone series that will run as long as it can no doubt.
One of the things that should be understood about Loki's series is that even with the TVA's help, which could be highly advantageous, it's likely that it will still have to limit itself within a certain timeframe unless Loki is going beyond the current storyline to muck things up in a different way. Right now that's difficult to tell since the whole idea of traveling through time is something that's still fairly new to the MCU and will need a lot of work to fine-tune so that it doesn't end up confusing and frustrating the fans. But near the end, it does feel safe to think that he's going to be paying Thor and Heimdall back for their treatment of him in movies past since he does make mention of them. One other thing that a lot of people might have noticed is that it does look as though Black Widow made her way into the series, as it would appear that we get to see her from behind for a moment. It's not for certain that it's her, but as you can guess, a lot of people are already getting excited about it since if there existed a way to bring Natasha back to the MCU then a lot of folks would jump on it in a heartbeat, but as some might think, others would groan and roll their eyes since it's proof that no one stays dead in a world where death appears to have little to no meaning. People would probably start wondering when Iron Man was going to make a return at that point.
But what is nice about the trailer is that it looks like a regular slice of chaos that is being brought to the MCU and Loki is just the one to usher it in since he's the guy that tends to cause some of the most trouble when left to his own devices. If he was going to be really devious he might find a way to upset the entire MCU by upending the heroes in any way he possibly could, which would mean domination and power that would allow him to subjugate all others and reign supreme. But the MCU Loki hasn't really been that diabolical since he's been just as much of a prankster as he has been a would-be tyrant. He doesn't follow through on the things he does that well and tends to retain a bit of conscience no matter how bad he tries to be, meaning that as much as he can manage to screw things up he's still going to restrain himself just enough that he won't end up destroying everything or causing as much damage as the Snap did when Thanos came to town. Somehow, Loki has a voice in his head telling him to stop when he's in danger of going too far. That's kind of odd for someone that wants to rule at any cost, but it's how he's been created.
Among the many new series that are going to be gracing Disney+ in the coming months and years, it's fair to say that this is going to be one of those that fan will be anticipating the most since it already looks like something that's going to prompt a great deal of discussion, and will be something that will have the Marvel nerds talking about what's possible and what's not.