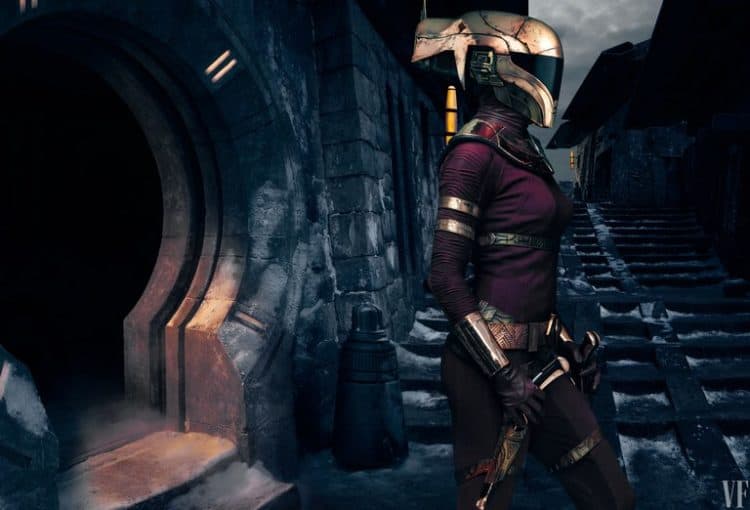 Kara Hedash from ScreenRant has let us all in on a new character that will be coming to Star Wars: Rise of Skywalker this coming December, and so far it sounds as though Zorri Bliss might be another wild card that fans will have to deal with, kind of like DJ from The Last Jedi. Many folks already know that rogues in the Star Wars universe can be kind of unpredictable since they tend to avoid taking sides unless it benefits them to do so. Even then, it all depends on their personality and whether or not they can see a win-win situation in siding with anyone for anything other than credits. It's a different role to see someone like Kerri Russell playing but quite honestly if it's done right it might be kind of interesting. Rogues in Star Wars tend to be those that look as though they could break a person in half in one way or another and usually don't seem to be the type that have a charming smile and sunny disposition. In a way it's kind of confusing as to why she would be brought in, but Abrams must have a reason so it might just be worth it to wait and see what this new character is going to be like.
Is She a Bounty Hunter?
So far a lot of people, including Joanna Robinson from Vanity Fair, have been likening the outfit that Zorri will be wearing to the Mandalorian bounty hunter, Boba Fett. There are some notable differences obviously since Fett looks like a walking tank complete with armament while Zorri at this time seems to be sporting just one weapon, at least in the photo above, that can be readily seen. The great thing about scoundrels and rogues in this franchise however is that there's usually another weapon or two that you CAN'T see on their person and they typically have more than one skill when it comes to tangling with someone that might wish them harm. While there's not a whole lot on Bliss at this time one can imagine that her legend is going to grow as the months continue to pass and we get closer and closer to the next Star Wars. Of course it does tend to matter just how well the characters are accepted by the fans since if you'll recall there aren't a whole lot of people that seemed to care for DJ since he was a very 'there and gone' kind of character. In other words he was hyped up a bit, he showed up, and then he was out of the picture not long afterwards. For someone like Benicio Del Toro this didn't seem worth the time or effort, so hopefully Kerri will be given a bit more screen time with her character, or one fantastic back story that people will want to learn more about.
We're Still in the Unknown
Thus far even the fan sites don't have a lot on her which is telling since one of the places you can usually go to find out whatever you want to know concerning Star Wars is Wookiepedia, where characters, worlds, and even entire story lines can be found now and again. At this time however Zorri Bliss is still mostly an enigma that has yet to be fully introduced and given a convincing story for people to follow. She is going to be helping to introduce a new world into the system however, a place called Kajimi, where she and many other rogues seem to go and conduct their business or just unwind. Such places seem to exist throughout the galaxy on many planets and it's safe to assume that none of them are really the kind of place you'd want to go unless you happen to be tough enough and seasoned enough to walk through the place without fearing for your life with every step. Right now it almost sounds as though Zorrie is being built up to be a character that sees some action in the movie but perhaps not a whole lot. She could be someone that might be introduced at a pivotal point or she could be a part of the background and could show up in a short story following the movie's release. It's hard to know really since so many characters have been introduced into the Star Wars franchise over the years and been dumped unceremoniously as soon a their names have been printed.
It's a hope that this won't be the case with Zorri Bliss but don't bother holding your breath since such a thing has happened a time or two and despite expectations it would seem that this is one of the many tricks that Disney likes to pull on us. Keep hope that she'll become a noted character in the series, but be wary of her being introduced and then yanked away.