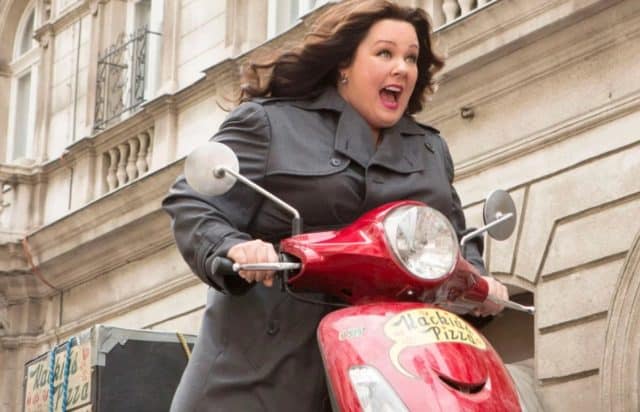 When she first came on the scene Melissa McCarthy just looked and sounded like a filthy, foul-mouthed comedian that didn't have a prayer of reaching anyone or really getting the kind of attention she wanted. Thank goodness for that, because she turned out to be one of the funniest women in Hollywood not too long after. She's been tearing it up ever since her entry onto the big screen and she's evolved as well into someone that's got more going for her than just the fuming style of comedy she's so well known for.
She's grown up a lot in her time onscreen, as a character that is.
5. Spy-Susan Cooper
Susan is that hard-working individual that almost always gets passed up for promotions and does the job that so many take for granted and don't seem to think is worth their time. But when she gets to go out into the field as an actual agent she finds out it's not quite what she thought it would be and does tend to make a mess of things at first. But she figures it out quickly enough to make it work.
4. Tammy-Tammy
Tammy is just nasty. She's the kind of person that never grew up and never wanted to since she's been comfortable living her life the way she wants. The problem is that it doesn't seem to be working out for her all that well since in the movie she goes on a road trip with her grandma and finds out a lot about herself that she thought was great but that really isn't. It's one of her more underrated movies.
3. Bridesmaids-Megan
This is another one of the kind of nasty appearances that she makes as Megan is kind of a slob but is still a decent person in many ways. She's more of a supporting character in this one but is still so very funny that you can't help but wonder when she's going to be onscreen next. The whole wedding part of the movie almost takes a back seat to her parts since she's that hilarious.
2. The Heat-Mullins
Mullins doesn't much care what people think of her or the things she says because she's going to say it and do it no matter what. When she partners with Sandra Bullock it's almost too funny to really watch without having to pause for fits of laughter occasionally. The dry sense of humor that Bullock delivers is a great counter to Mullins and is something that makes a great buddy movie in this instance.
1. Identity Thief-Diana
Think about having your identity stolen and then think about what it would mean to go after the person that did it. She doesn't look like she could do much but she throws a wicked throat punch that packs a wallop. Diana eventually becomes the kind of person that can be talked to if not relied upon, but on the way there she and the real Sandy have a hilarious adventure that might leave you in stitches.
She's just funny, that's all I can say.