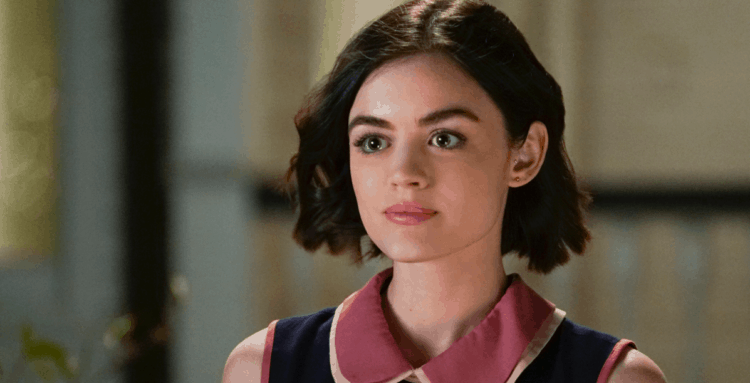 Lucy Hale has been cast in the lead role of the upcoming Riverdale spinoff, Katy Keene. If you've ever read Archie Comics then you might have already been aware of the character, as she's been around since 1945, just a matter of months before the end of WWII. Hale has actually appeared in a great many films and TV shows throughout the past decade, and in 2008 she was in The Sisterhood of the Traveling Pants 2. She would later appear on the O.C. and How I Met Your Mother. Eventually she also became a kind of pop icon from her role on Pretty Little Liars. So to say that she's definitely capable of stepping into this role is easy enough since she's got the acting chops to pull it off.
You might want to claim that spinoffs are kind of hit or miss and you'd be partially right since quite honestly they do tend to be hard to get behind at times unless the characters, the story, and even the setting are great enough and given the kind detail that people can appreciate. But Katy Keene is at this time a very solidified character and has enough source material that has been established throughout the years and will be able to carry her own show in a very convincing way. Hale will no doubt be seen as the perfect face of the character for the same reason that many characters in the Riverdale series have been. She's glamorous, can act, and has the kind of verve that is needed to pull off a character like this.
A big part of the show is going to revolve around the fact that Katy's life is about fashion as she is being set up as a bold and big-hearted woman that is a personal shopper who aspires to be a fashion designer. It sounds as though the show is going to focus on her primarily, but will follow four characters in total from Archie Comics that will be seen to pursue their goals in different entertainment industries. This is going to be a chance for Hale to grow her TV legacy as it offers her the chance to show once again that she has what it takes to really get the attention of the people. She's not exactly an A-list star but she is on her way up and could possibly go even further if the show becomes a hit.
It's fair to say that we live in the era of the spinoff since apart from remakes and reboots this seems to be the one thing that has been prevalent in TV for a long time now. If one can recall spinoffs in the past had just as much of a hit and miss nature when it comes to the success rate. There's no real stigma to the spinoff since a lot of them have their chance to become their own shows and gain a fan base that's either inherited and then earned or simply earned on its own merit. But there is a reality to spinoffs that shows just how it is entirely possible for them to tank because they're either not as original as they claim or are attempting to take on a completely different direction that people aren't willing to follow. One of the best models that's been seen with spinoffs is that some of them will pull away from the show that created them but will keep a healthy balance by either mentioning characters or situations from the parent show and even guest appearances from the original show. This balance point is hard to reach for a lot of shows since it does require a great deal of give and take and attention to detail that will either cause the show to rise or fall.
In terms of Katy Keene it would seem that Riverdale has created enough of a solid fan base that will allow this show to shine in the way that it needs to so that it can stick around for more than a single season. Hale is a talented young actress that has been able to put in a memorable performance in more than one venue and there's a lot of hope that she's going to be able to carry the majority of this show as she's proven that she can at least hold her own position in movies and TV shows that she's appeared in previously. At this point it's a lot of waiting, but at the same time it's anticipation of something that is hopeful since Riverdale has managed to please enough people to be worth the effort of seeing it expand with a spinoff. If nothing else it's a different part of a world that has already been established and should go fairly well.