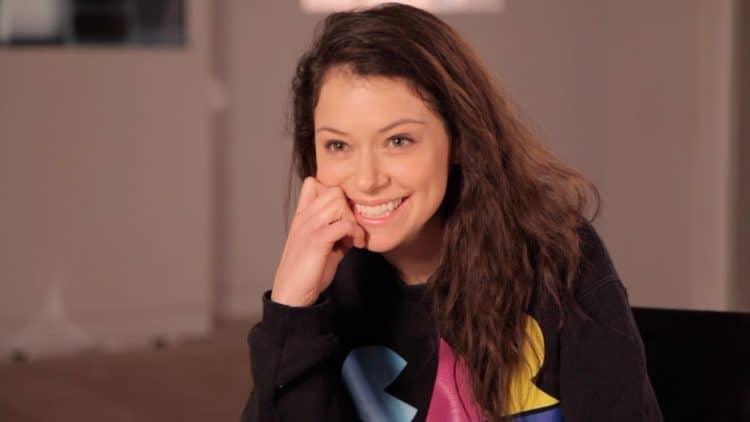 It would appear that Tatiana Maslany has been doing plenty since her stint on Orphan Black ended a couple years ago and has been keeping fairly busy. Some folks might consider it hard for an actor to move on from a show that's been something of a major boost to their career but Tatiana seems to be taking everything in stride and improving as she moves along in her career. Already it's been seen that her talents have been appreciated enough to take her to the stage and back on screen both in TV and in movies. That seems more than expected since she's spent her career showing people she could do and in Orphan Black that skill was tested in a way that was hard to imagine but seemed entirely complimentary to the series considering all that she did to make it happen.
Caitlin Gallagher of Bustle is definitely one of those that would love to continue singing Tatiana's praises since her words on Orphan Black are little more than congratulatory and show that she, like many others, enjoyed watching Tatiana play multiple characters that were all clones but still had their own distinct personalities. That does seem to require some special attention since giving voice to so many different characters in the same series is something that not a lot of actors seem capable of doing, at least not to the extent that every person they play is uniquely different in some obvious, noticeable way. One might think that a person would be kind of unhinged and have the kind of personality that would make them a walking psychopath or be suffering from multiple personality disorder, but Tatiana does this so effortlessly that she makes it look easy.
Her level of skill isn't hard to figure out though since she's been dancing and engaged in musicals since the age of 9 and has been steadily making her career behind and in front of the camera throughout the years. This is the type of dedication you tend to see from those that know what they want and are willing to go to great lengths to get it. While she's not a suspect individual when it comes to her morality or code of ethics she is the type of person that is insanely determined and ready to give the fans what they want in her own manner. That kind of actress is the type that people like to see since she'll give everything and leave it all on camera and then go back and take care of her own needs before making her way back to do it all again. You could argue that a lot of actors do this and you'd be correct, but it's those that do it continuously that really keep the fans' loyalty. Showing up and doing the job isn't enough sometimes, an actor really needs to get into what they're doing and show that their skill and talent isn't going to waste since they're just trying to earn a paycheck. It can honestly be said that by those watching Orphan Black that Tatiana earned her paycheck and then kept going to wow the fans in a way that people weren't fully expecting since quite honestly acting out so many different parts in a series has to be kind of difficult at times.
But one thing you can say is that it likely prepared her for moving on from Orphan Black by forcing her to take on more roles and increase the complications she had to deal with in coming up with different personalities. In other words it was like on the job training that she received during the series that could only help her moving forward. Suzy Evans of The Hollywood Reporter has gone on to say that her time on stage recently has been very agreeable and her time on Orphan Black definitely did its fair share to get her ready for this opportunity. However it's no doubt that Tatiana is glad to share the stage rather than having to play multiple characters this time. Can you imagine the costume changes that might be needed if she were to do such a thing again, especially on stage? But no, this time around Tatiana is sticking to one role and one role only it would seem. Her time on Orphan Black was challenging without a doubt it also seemed to make her a stronger and much more skilled actress that has no trouble taking on a singular role these days and finding work with some of the biggest names in the business.
So quite honestly if you were wondering what she's doing or what she's going to do in the future the answer is pretty simple, she's going to keep on doing what she's been doing and be one of the best at it in the business.