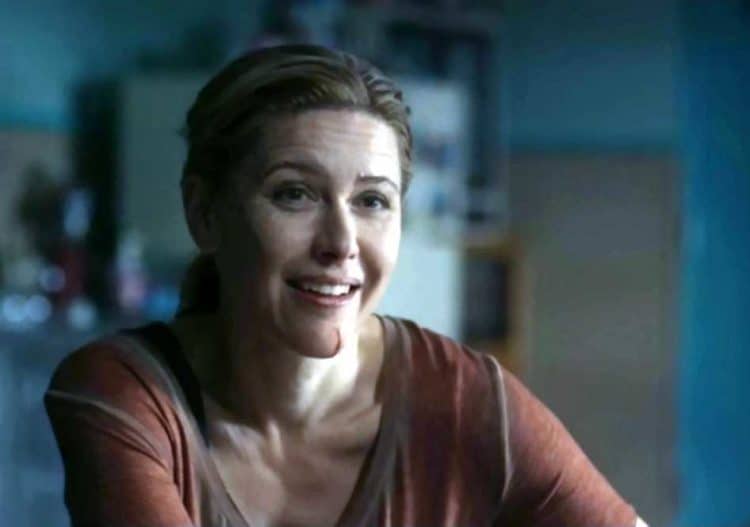 Caroline Cave is an actress best known for her role in the television series "Crash & Burn." She also appeared in the films "One Week," "The Beautiful City," "The War Bride," and "Saw VI." She became immensely popular after appearing in the latest of the "Saw" films, and she has a huge following of fans who want to know more about her. She's an interesting personality and for fans who'd like to get better acquainted with her, here are 10 things you probably didn't know about Carolyn Cave.
1. She's Canadian
Caroline was born in West Vancouver, British Columbia, Canada. Her birthday is January 25, and she was born in 1974. She was raised in this area and it's where she got her start in the entertainment business. She's immensely popular in Canada as well as in the United States for the roles that she's played, particularly for her appearance in "Saw VI."
2. Caroline is also a stage actress
When it comes to acting, Caroline has been involved in several types on a professional level. She's appeared in several films, as well as in television series. She has also had a lot of experience as a stage actor. Some of the productions that she has appeared in are, Pamela Gien's "Thy Syringa Tree," "Trying" by Joanna McClelland Glass, "Miss Julie: Freedom Summer" by Steven Sachs, and "Festen" by David Eldridge.
3. She's an award-winning actress
In 2010 Caroline won the Best Actress in a Drama Series Gemini Award for her role in "Crash & Burn." She also won a 2006 Jessie Award for her performance in "The Syringa Tree," in Vancouver. Previously she was honored with the Doro Award for her 2004 performance of the same play in Toronto. It's worth noting that Caroline also won a second Gemini Award in 2011 for her performance as Catherine Scott in "Crash & Burn," the Showcase original series. This makes two back to back.
4. Caroline has shown she's a versatile actress
She made a fast transition from stage to television and film, which is not an easy feat for all actors. The environment is totally different and so is the acting style. It's almost like comparing apples to oranges, but Caroline made a fast switch when she landed her first role in the feature film "Come "L'America," followed by "The War Bride," and then "Christmas Rescue" playing in a role opposite veteran actor Aiden Quinn. "Saw VI" followed immediately after. She was totally immersed in film work.
5. Canada honored her with an award for "This Beautiful City"
Caroline Cave made appearances at the Toronto International Theatre Festival in teh feature film "Six Figures," "One Week," and "This Beautiful City." It was for the latter that she was honored with an ACTRA Award for Lead Actress. This is Canada's SAG Award.
6. She started out in music and dance
Most fans are not aware of the fact that when Caroline first began in the entertainment industry, it was as a dancer. She studied and performed ballet. At the age of fifteen, the Banff Centre, which is an elite mentorship program, issued an invitation for her to join them at the prestigious institution to study dance. The Centre is located at Ballet British Columbia. She also studied classical piano.
7. Caroline has a diverse skill set
Cave found a passion for theatre during her senior year in high school She received formal instruction from the BFA Acting Conservatory which is located at the University of Alberta. She enrolled in a program at the Royal National Theatre Studio in London as well. While there, she worked with Toby Jones, Selina Cadell, Kelly McEvenue and Larry Moss. She has learned and developed her skills at some of the finest institutions for performing arts, in the world.
8. Caroline Cave is married
Caroline is married to her husband Pepe Diligenti. The couple has two children together. She waited to marry and start raising a family, establishing her acting career first. Caroline Cave is currently 45 years old. Her career in the entertainment industry began in 2001 and she is still active in the business after 18 successful years.
9. She has appeared in 16 different television series
Caroline has an impressive portfolio to showcase her work experience. She's appeared in a total of sixteen different television series. In addition to her role as Catherine Scott in "Crash & Burn" from 2009-2010, she also played the role of Penny in "The Associates," "Rebecca McKinley in "ReGenesis," Andrea Gardner in "Kevin Hill," Dr. Cole in "Stargate Atlantis," and as "Lindsey English in "The L Word." She's also appeared in "The Gathering," "True Crime Scene," "Haven," "SGU Stargate Universe," "Sanctuary," "Supernatural," "Signed, Sealed, Delivered," "Aftermath," "Dirk Gently's Holistic Detective Agency" and in "Van Helsing," most recently.
10. She's starred in 19 films
Caroline Cave has also landed roles in a total of 19 films. In 2001, she appeared in "The War Bride," and "Come l'America in the same year. In 2005 she was in "Six Figures," followed by "Thi Beautiful City" in 2007. The following year she starred in "One Week," and "Saw VI" the next year. In 2010 she appeared in "The Exit," followed by "The Horses of McBride" in 2012, "End of teh World" in 2013 and "What an Idiot" and "Splitting Adam" the following year. In 2015, she played the part of Maria Barkley in "The Wolf Who Came to Dinner," followed by "Hit & Run." From 2016 through the present, she's appeared in "Date with Love," "A Dog's Purpose," "Power Rangers," "Story of a Girl," "The Ride Home," and "Deadly Deed: A Fixer Upper Mystery," most recently. Caroline has also set up an Instagram account. She's made 50 posts as of the last check-in on the site and she currently has 880 followers.
Tell us what's wrong with this post? How could we improve it? :)
Let us improve this post!