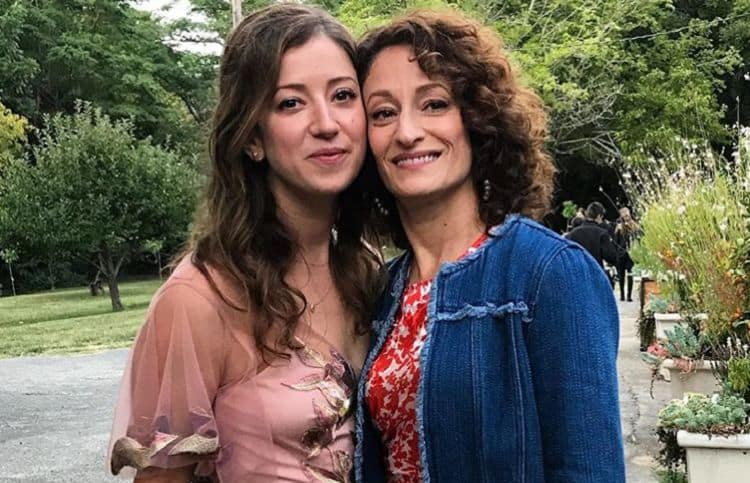 Jessy Hodges was born in Huntington Woods, Michigan in 1986. Hodges is a popular American actress who developed the love of acting at a young age. She's appeared in a number of popular shows and films over the past recent years, and despite having acting run in her family, she's been carving out her own path and creating her own name in Hollywood. You may have seen her in television series, such as, Crunch Time, Big Time in Hollywood, Florida, Enlisted, or True, Blood, and if you have, then are already familiar with this up-and-coming star. But you don't know everything about her, so keep reading learn 10 things you didn't know about Jessy Hodges.
1. Most recognized for her web series role
Despite appearing in a wide range of television series and movies, her most popular role is said to be her role as Sophie Parker in the web series, Anyone But Me, a series that follows two teenage girls who try to keep a relationship going after one has to move from her home when her father finds out he has cancer.
2. She attended acting school
After graduating from Berkeley High School, Hodges attended New York's University's Tisch School of the Arts and earned her bachelor's degree in drama. Between her passion for acting and her schooling, she quickly started to pick up a variety of roles, from stage roles, then moving on to television and film.
3. Her television and screen debuts were small roles
Although Hodges was starting to pick up roles, like many actors, her roles were small and often brief, single-episode roles, however, they were her introduction to bigger things. Her first television role was in 2005 on the television series, It's Always Sunny in Philadelphia, which was one of her, one-episode appearances. She later got her introduction to film when she took a small role in, Satan's Playground, in 2006.
4. After a role on a popular medical series, her career started to take off
One of the most popular medical series to ever hit the air is Grey's Anatomy; a series that many actors aspire to and accept roles for. Jessy Hodges was one of those actors who was lucky enough to land a role on the long-running show. She played Donna Freeman on the show in 2012 and after the role, her acting abilities seem to really stand out and get noticed and she quickly began landing more. As of today, she has well over 20 role credits to her name.
5. She grew up in the same city as other famous actors
According to IMDB, Hodges grew up in a city where other major actors hail from as well, and you probably recognize them; like Kristen Bell who played in the Veronica Mars series, and actor David Geister is another actor she shared the same hometown with.
6. She grew up with her mother, also an actress
When you are surrounded with acting in your family and the love of the big screen, it's hard for some not to be influenced by it and strive to also get involved. Hodges' passion for acting started young and it's likely due to the fact that her mother was also an actress. According to Biographypedia, her mother, Ellen Sandweiss also attended acting school and is an actress. She is said to have had the biggest influence on her daughter and the two even co-starred in a horror movie together in 2006, Satan's Playground.
7. She prefers theater over television or movies
While some actors go straight to television and film roles, there are plenty that start on stage. Hodges has had plenty of theater experience and has actually said that it is her favorite type of acting – it's where she feels most comfortable and makes her feel the best. Some of the plays she has performed in include; The Metal Children, The Great Recession, and Misery and Good Fortune.
8. She didn't let her classmates' dreams of becoming actors detour her
Hodges has said that her time at Berkeley High was pretty good. She acknowledges that her pretty looks and having a mother who was already a well-known star, helped her to be popular in school, however, she also has discussed that there were many girls in the school who wanted to be actresses and despite their drive to achieve the same goal, she didn't let it detour her from her own goals and remained focused on following her own dreams.
9. Who's she dating?
Yes, Hodges is off the market. She started dating her, now husband, Beck Bennett in the early 2000's and has since married her longtime boyfriend. Bennett is a comedian and has played in a number of comedian talk shows, comic television shows, such as, Last Man Standing, and had a voice character in, Axe Cop, a TV series. The two married in August of 2018, according to Married Biography.
10. She's received a few award nominations already
Hodges' work and talent has already earned her a number of award nominations. In 2001, she was nominated for the Indie Series Award for her, Anyone But Me, performance, and later, in 2014, she was nominated for the Streamy Award, for Next Time on Lonny.