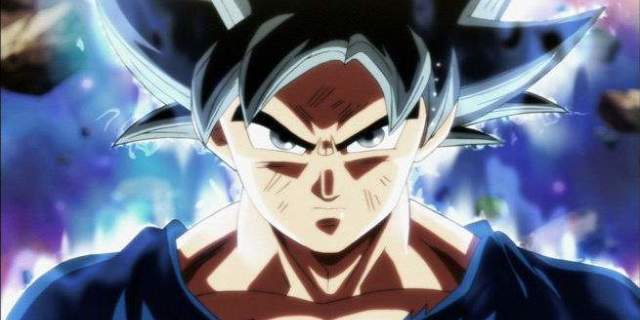 If you're anime fan then you might be a Dragon Ball fan and if you are then you've likely seen Goku through a slew of transformations in his time, but Ultra Instinct seems to be, for now, the most ultimate form that he can attain, and it's nothing less than impressive. Throughout the years the characters of Dragon Ball have shown that ultimate power is hardly ever the end-all of the abilities that are available to some of the most powerful beings in the series, but Ultra Instinct seems to put Goku on par with some of the more forceful entities in the universe and allows him to take on opponents that have the kind of earth-shattering abilities that even as a Saiyan he couldn't have matched on his own. But with Ultra Instinct he takes on an even more powerful appearance and set of enhanced abilities that makes it possible for him to execute the kind of defense and attacks that are simply unheard of.
Sam Stone of CBR goes even more in depth with this ability and goes on to describe how the Ultra Instinct form is more defensive than anything since it only manifests when Goku absolutely needs it, meaning that even as he masters it the likelihood of his being able to summon it forth is limited to none. In this manner the Ultra Instinct is the equivalent of a shot of adrenaline that serves to elevate him to new levels of power that can help Goku to take on god-like beings that would otherwise be far beyond his ability to defeat and even contend with. The use of this ability manages to jack his power levels up to extremes that put him on par with beings that are insanely powerful and has allowed him to take them down with relative ease. But it's not a perfect system by any means, nor is it sustainable.
Like adrenaline, Ultra Instinct tends to wear off eventually and it leaves Goku feeling extremely winded and vulnerable since it takes everything he has to sustain it for even a short amount of time. If he does manage to hold onto the power for too long it creates a very disturbing and possibly fatal condition in which his blood will actually burst from his body. One might want to believe that since Goku has gone through so many transformations throughout the history of the series that he could possibly withstand this kind of punishment, but then again people need to remember that as tough as he is and as skilled as he's become over the years Goku is still flesh and blood, and such beings still have limits that the laws of physics aren't going to allow them to break. The kind of power that Ultra Instinct introduces to his body is simply too much to withstand for long and will wear him eventually, leaving him helpless if he can't finish off his opponent.
Despite what some people think, Beerus has even pondered whether Goku was his match using Ultra Instinct, though one has to think that Beerus actually knows how to 'use' the form and as a result he can fall into it much quicker and easier than Goku. This means that the god of destruction is still likely more than a match for Goku, but his regard does mean something since it would indicate that he thinks that Goku is in fact growing in power and in skill. Seeing Ultra Instinct as a defense mechanism versus being a tool however does argue the fact that Goku, no matter how skilled he is, still relies heavily on the method of just going with the flow, as this is the defensive aspect of Ultra Instinct. The body simply reacts to the stimuli that is going on around it and as a result moves, defends, and even attacks as needs be while the person utilizing the form is acting on little true thought and more emotion. That speaks to how powerful this form is, but also how limited since reaction is wonderful and can increase one's power when the opposite reaction comes along, but limiting thought within a battle is hardly ever wise since a thinking opponent can at times be far ahead of the fighter that doesn't plan out their next moves and possible counter moves so as to keep out of their enemy's clutches. This was proven in one fight when Beerus, who was using Ultra Instinct easily, was still caught near the end.
One thing that most people have learned about Dragon Ball over the years is that there's always going to be another person that's more powerful than the next, and there's almost no limit to what some folks can do. Goku is awesome without a doubt, but even at his best he has limits.
Tell us what's wrong with this post? How could we improve it? :)
Let us improve this post!