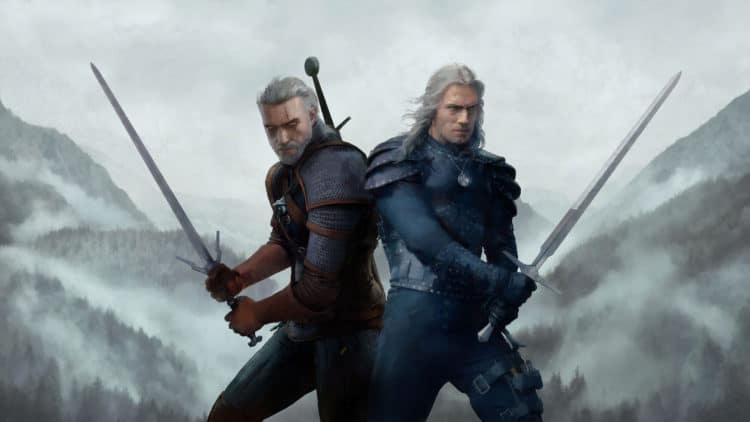 Netflix and CD PROJEKT RED have officially announced "WitcherCon" after a quick teaser displaying the second season of Netflix's "The Witcher" was shown as part of Netflix Geeked Week and Summer Game Fest (hosted by the legendary Geoff Keighley). The Witcher has quickly become a global sensation after Netflix announced and released the first season of The Witcher, a fantasy series inspired by the Witcher books – not the games. While we don't know a whole lot about what WitcherCon actually is, it's still sure to be full of a ton of Witcher announcements and surprises, but what will those surprises and announcements be? Well, let's see what WitcherCon 2021 will have to offer Witcher fans when it begins later this summer!
When is WitcherCon?
WitcherCon is set to stream on July 9, 2021 and will be streamed on both Netflix and CD PROJEKT RED's YouTube and Twitch channels and will also be available for co-streaming if you are a creator that wants to also stream the event to your own audience. WitcherCon is set to air twice: once on July 9 at 1 pm EST and then again on July 9 at 2 pm EST. You can add the event to your Google Calendar through the official WitcherCon website, and according to the Google Calendar each event will last about an hour. Each of these streams will also feature unique, exclusive content, so if you want to get the most out of it, you'll want to clear out your schedule for a couple of hours.
What is WitcherCon?
According to the official WitcherCon website, "WitcherCon is a global virtual celebration of The Witcher! This digital convention will be streamed on both Netflix and CD PROJEKT RED's YouTube and Twitch channels and will be available for co-streaming." The site also states what else we can expect from the event, including:
Deep dives into the making of The Witcher games, live action series, anime film, and merchandise, including exclusive behind-the-scenes footage
Interactive panels spotlighting the people who brought The Witcher to life in-game and on-screen, featuring breaking news from the Netflix series and never-before-seen reveals from across The Witcher franchise
Expert explorations into the lore, legends, monsters, and origins of the Continent
The Witcher 4
So, will we be seeing another Witcher game announcement at WitcherCon? Netflix and CD PROJEKT RED have actually put out a statement on the WitcherCon website that addresses this topic: "In case you're wondering, no new Witcher game will be announced at WitcherCon, but there are still lots of reasons to tune in! Look out for the full schedule reveal coming soon!" Unfortunately, no, we won't be getting a new Witcher game announcement at WitcherCon, but that doesn't mean that we won't get it anytime soon!
What else?
So, what else can we expect to see at WitcherCon this year? Well, outside of exclusive first looks at parts of the second season of The Witcher Netflix series, The Witcher Netflix anime film, and some looks behind the scenes of The Witcher video games, I don't think that it would be outside of the realm of possibility that we see even more published Witcher content. I'm not saying that we'll necessarily see anymore books, but I could definitely see some more Witcher comic books, maybe something based on the Netflix series or a graphic novel version of the books. It would be great if we could also get a full trailer for The Witcher season 2 and The Witcher anime movie, though I'm not sure how realistic that will be. It's also a possibility that we see confirmation of The Witcher season 3, though Netflix might just wait until season 2 releases to speak about anything regarding future seasons of the show.
Personally, I'm really excited for the interactive panels that highlight the people who had a hand in bringing The Witcher to life through the video game series as well as the Netflix original series. I'm a little disappointed that we won't be getting a new Witcher game at WitcherCon – I mean, what better place to announce this, right? However, I'm sure that CD PROJEKT RED is still probably focused on bringing Cyberpunk 2077 up to acceptable levels and improving it, so that it meets the initial standards set for the game. I'm hoping that if WitcherCon is deserving of it, that this will become an annual event that will showcase even more Witcher content for quite some time to come, though it may be a one-off sort of thing for all we know – hopefully not.