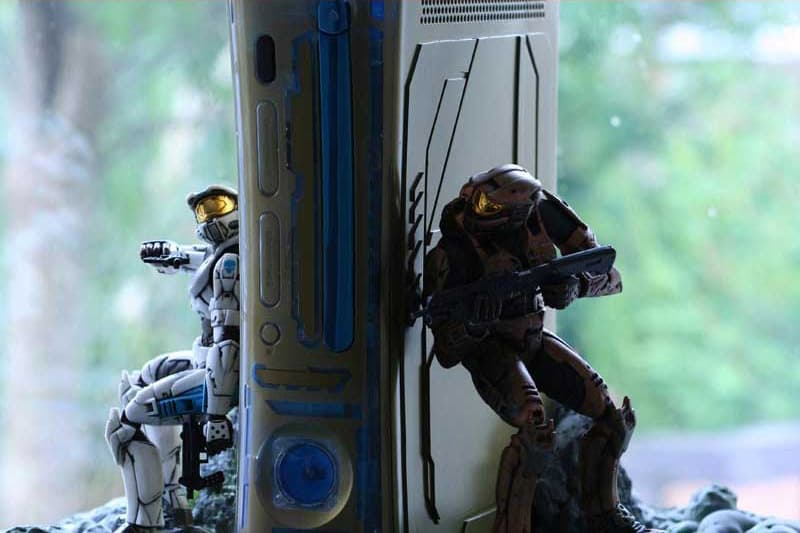 Given the incredibly thinning line between television and video games we can't help but have to start talking about gaming on this site. Gaming consoles like the Xbox 360 now play DVDs, connect us to the internet, as well as connect us to pools of people who are not only gamers, but people who are interesting in seeing the latest trailers, movies, TV shows, and finding out about products related to video games. So we decided to do our first video game article on something that gamers do that we wholly admire. It's called "modding." And it means taking an existing console and turning it into something else, something better, or crazier. For example, imagine you made your cable box look like something out of Call of Duty.
Maybe it's a creative spark, maybe it's complete and utter obsession with a game, or maybe it's just boredom. Whatever the case, there have been some truly amazing skins made specifically for the Xbox 360. Some are functional, adding new features to the system like portability or intercooling. And some are purely cosmetic, spattering the system with blood or grime. Don't question it, it's art!
Here is a gallery of 15 amazing XBox 360 mods
Tell us what's wrong with this post? How could we improve it? :)
Let us improve this post!