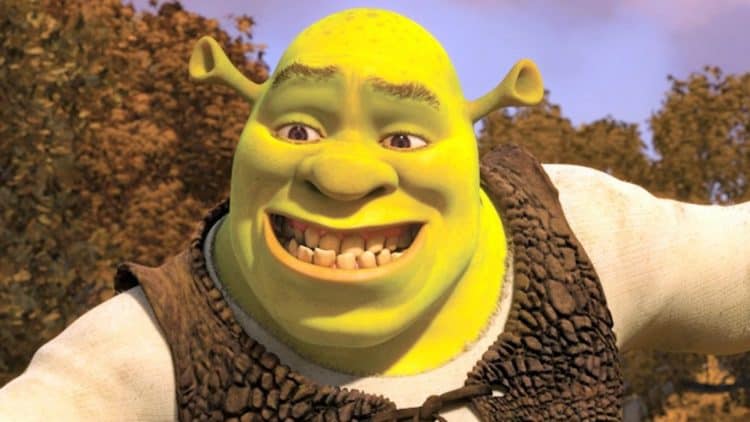 With the recent news that The Flash will be the next major skin joining the Fortnite crossover-verse, we're taking a look at 10 characters that I would love to see in Fortnite at some point sooner or later. There's been so many epic crossovers that have come to Fortnite including Fortnite x Marvel, Fortnite x Batman, Fortnite x Borderlands, and even Fortnite x Star Wars (my personal favorite), but what else could we see in the future? It seems like nothing is off the table with Microsoft and even Sony giving up the rights to some of their biggest IPs including Master Chief from Halo and Kratos from God of War! So what other skins would we like to see make their way into Fortnite? Bear in mind that these are just some skins that I personally would like to see come to the game.
10. Lord Shaxx (Destiny 2)
Before Fortnite crossed over with Halo and God of War by adding the Master Chief and Kratos skins to the game, I would have thought that a Destiny crossover was absolutely impossible. Now that we've seen other publishers introduce their IPs into Fortnite, I would say that a Destiny crossover is less than impossible, but still not very likely. I would definitely love to see Lord Shaxx come to Fortnite though, given that he's the vendor for PvP in Destiny, it would make sense that he of all people would be added as a Fortnite skin.
9. Roland (Borderlands)
We've seen Fortnite cross over with Borderlands before with the release of Borderlands 3 on the Epic Games Store where we got a Psycho skin and a Claptrap back bling. If Fortnite could do another crossover with Borderlands, I think seeing Roland from Borderlands 1 would be awesome. He's got the muscles, he's got the brain, but most importantly he's got the guns.
8. Dante (Devil May Cry)
Another highly unlikely skin is the famed Devil-hunter from Devil May Cry, Dante. I love the Devil May Cry games and to see him come to Fortnite with Rebellion and/or Devil Sword Dante as a pickaxe/back bling combo would be awesome. Who knows, maybe we'll even see Dante as a Fortnite skin before we see him in Smash!
7. Eivor (Assassin's Creed Valhalla)
With Assassin's Creed Valhalla being exclusive to the Epic Games Store (at least for now), seeing Eivor brought into the game as a Fortnite skin seems relatively possible. I think it would be a great skin especially since there are both male and female options that would appeal to many players!
6. Agent 47 (Hitman 3)
Hitman 3 is yet another Epic Games exclusive (at least for now, again), so I also wouldn't say that seeing Agent 47 join the Fortnite crossover-verse is off the table. It would also be super easy to do a John Wick-esque bounty hunting Limited Time Mode where players take the role of Agent 47 and are tasked with completing bounties throughout the game.
5. Shrek (Shrek)
Okay, so this is a bit of a meme, but I do actually think it would be hilarious to see a Shrek skin come to Fortnite. Do I think it's going to happen? No. Would I wear it if it did? Absolutely. Again, no, I don't actually think this will ever be a thing that happens in Fortnite, but man it would be funny.
4. Indiana Jones (Indiana Jones)
This season of Fortnite is focused on hunters (The Mandalorian, Predator, Green Arrow, The Flash, Kratos, Master Chief, etc), so in all reality I actually think Indiana Jones would be a perfect addition for this season of Fortnite. This would probably be a lot harder to do considering all of the rights that Epic would have to secure, but if they can get Marvel and Star Wars, I'm sure they would have no problems getting the rights to Indiana Jones.
3. Geralt of Rivia (The Witcher)
The Witcher is my favorite fantasy series of all time, after watching the Netflix series and beginning the books, I would absolutely lose my mind over a Geralt skin in Fortnite. Unfortunately, I really don't see this happening anytime soon, unless maybe The Witcher 4 ends up being an Epic Games exclusive, but I guess we'll just see sometime.
2. Luke Skywalker (Star Wars)
Since we've already had a Fortnite x Star Wars crossover, I don't think a Luke Skywalker skin is too far out of line for a future event. This would be perfect for multiple styles, because they can use his appearances from A New Hope, Empire Strikes Back, Return of the Jedi, and even The Last Jedi as multiple styles for the skin, though I don't think I would touch anything other than the classic Return of the Jedi robes.
1. Darth Vader (Star Wars)
When Fortnite crossed over with Star Wars the first time, I was shocked that it didn't include a Darth Vader skin, so I'm really holding out hope that we get one with a future Star Wars event, because I would never take it off. Darth Vader is my favorite Star Wars character of all time and being able to tear down some other players as Vader all day would be the best thing in the world.