Netflix has said yes to a second season of Wednesday, which has made fans wonder what's next. So far, we've seen Wednesday Addams, the brave and mysterious girl, go through a lot. She's been chased, scared, and hurt. As her story is set to carry on, it seems like there's more excitement on the way at her school, Nevermore Academy.
Wednesday is a Netflix show based on characters by Charles Addams. Jenna Ortega, who plays Wednesday Addams, gained critical acclaim and global popularity for her portrayal of the titular character. For fans missing Wednesday and Nevermore Academy, here's everything we know about Season 2.
What Will Wednesday Season 2 Be About?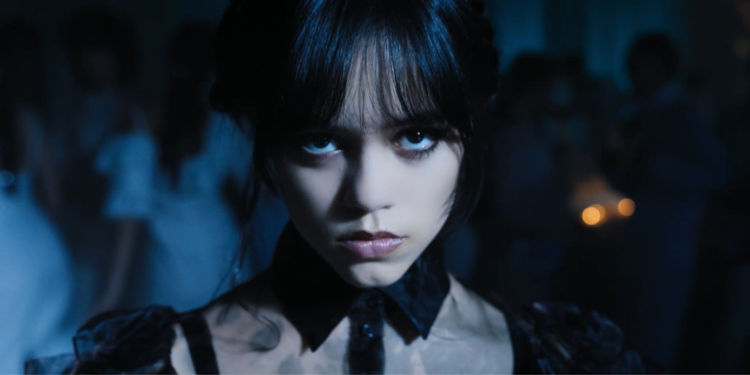 The Wednesday series followed Wednesday Addams, daughter of Gomez and Morticia Addams, as she begins her academy career at Nevermore Academy, while trying to solve a murder mystery. Fans of the show witness her grow from a self-focused teenager into someone open to friendships and love while helping her friends uncover a mystery creature called Hyde. The end of season one sees the Hyde captured but it also teased its possible escape as well as the arrival of a new strange, mystery person.
The upcoming season two, likely set two years after season one, may focus more on her family, especially her parents – Morticia and Gomez, helping us better understand Wednesday's past. In interviews, the show's creators have spoken about wanting to dive deeper into the characters' relationships, particularly the friendships and the bond between Wednesday and her mother Morticia, making season two a thrilling prospect.
Which Characters Could Return For Wednesday Season 2?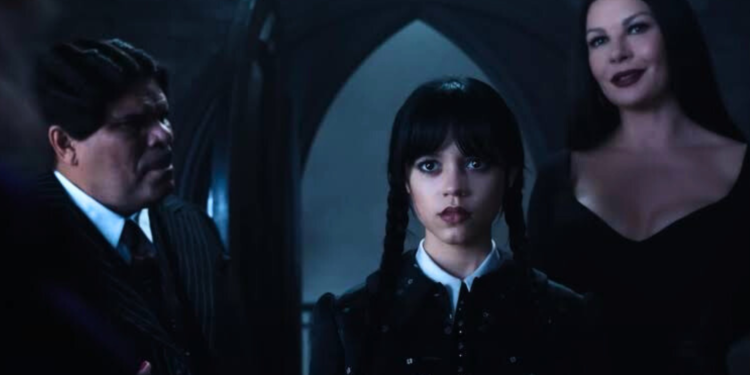 Wednesday boasts a star-packed cast, with notable Hollywood names such as Jenna Ortega, Catherine Zeta-Jones, Luis Guzmán, Isaac Ordonez, Gwendoline Christie, Jamie McShane, Fred Armisen, and Christina Ricci in key roles. Ortega shines as the main character, Wednesday Addams, the daughter of Morticia and Gomez Addams, played by Zeta-Jones and Guzmán. Ricci, who portrayed a young Wednesday in the 90s movies, now portrays Marilyn Thornhill/Laurel Gates, the plant-loving teacher at Nevermore Academy and dorm parent to Wednesday and her roommate Enid, played by Emma Myers.
Christie is the school's head, Larissa Weems, and Riki Lindhome portrays Dr. Valerie Kinbott, Wednesday's therapist. The story suggests Weems and Kinbott could return despite their deaths since we never saw their burials. Other season 1 characters include Isaac Ordonez as Pugsley Addams, Wednesday's younger brother; Armisen as Uncle Fester, Gomez's brother; and McShane as Sheriff Galpin, and more. We expect all the Addams family members and Enid to return in the second season, along with likely returns from their friends Bianca, Xavier, Ajax, and Eugene portrayed by Joy Sunday, Percy Hynes White, Georgie Farmer, and Moosa Mostafa respectively.
How Many Episodes In Wednesday Season 2 Will There Be?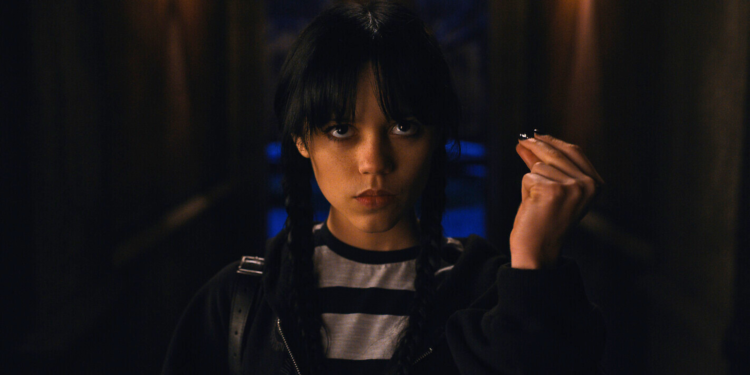 The first season of Wednesday came with eight one-hour episodes. It's expected that the second season will have the same setup with eight episodes, each about an hour long. However, given the significant popularity of the first season, there's a possibility that the producers might increase the number of episodes in the second season, a trend often seen with popular TV series.