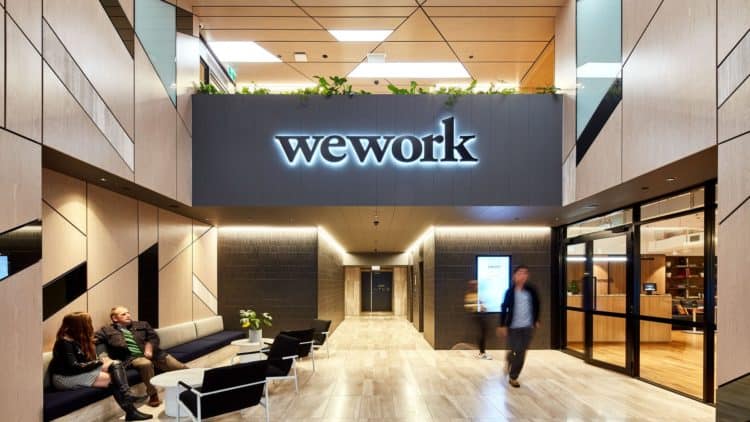 The ever-growing real estate industry is one of the most fascinating topics in the business world. There's always something new happening in this space that is either wildly innovative, or just plain absurd. One of the biggest concepts that have graced the 21st century is the co-working space, which is essentially a shared and flexible workspace. Think of being able to work in your own cost-efficient business suite with office-like amenities instead of a busy coffee shop. This is the reason why the business world was rocked by the meteoric rise and explosive fall of co-working giant, WeWork. What was once the golden boy of its industry has now become some sort of a laughing stock. A talk of the town that is now being used as an example in business case studies. It's only natural to wonder how things went wrong. People have already done their fair share of unraveling the mystery behind the WeWork brand.
The History of WeWork
The start-up company was co-founded by Israeli-American businessman, Adam Neumann and his American business partner, Miguel McKelvey in New York City in 2010. Neumann served as the company's CEO while McKelvey worked as its chief culture officer. The company's aggressive growth strategy allowed them to vastly expand their business model, and take up over four million square meters of office space across the globe by 2018. If one were to take that number into context, that amount of space is already equivalent to a small city. This milestone propelled the company to new heights, and placed them right under the spotlight. By 2019, the company attempted to go public through an Initial Public Offering (IPO), with an epic valuation of $47 billion. Now, this is where everything starts to crash and eventually burn. After publicly filing its IPO paperwork and releasing its public prospectus sometime in mid-August 2019, the company was instantly surrounded by intense scrutiny and criticism on its questionable business practices and management style. Various concerns were also raised, including the company's path to profitability, as well as Neumann's inappropriate stunts as CEO. A can of worms was opened for the public to devour. This pushed the company to slash its valuation to as low as $10 billion, incur huge amounts of losses, conduct mass lay-offs, and convince its controversial CEO to step down. The ambitious IPO was also delayed until further notice. Murphy's Law was in full force.
What to Expect from the Upcoming Series
This whole saga caught the media's attention in no time. Countless of material were published, and news channels seemed to cover every angle of the entire catastrophic event. Premium podcast studio, Wondery, also got a whiff of the story, and went on to produce a nine-episode podcast called, WeCrashed: The Rise and Fall of WeWork. Listeners were schooled on the whole fiasco. They were introduced to the important characters behind the company, and were given a blow-by-blow of events that led to the company's imminent breakdown. The success attained by the podcast made way for a small screen adaptation, which was ordered by Apple TV+. The limited series called, WeCrashed, is created by Hollywood showrunners, Lee Eisenberg (Little America) and Drew Crevello (The Long Dark), while the episodes are set to be directed by John Requa (Crazy, Stupid, Love) and Glen Ficarra (This Is Us). The series also features an all-star cast that is led by award-winning actors, Jared Leto (Dallas Buyers Club), who will be portraying Adam Neumann, and Anne Hathaway(The Devil Wears Prada), who will be portraying his wife and WeWork's own chief brand/impact officer, Rebekah Neumann. Other notable cast members include Kyle Marvin (The Climb) as WeWork co-founder, Miguel McKelvey, and America Ferrera (The Sisterhood of the Traveling Pants) as Elishia Kennedy, a young entrepreneur who is seduced to join the WeWork team.
The upcoming drama will use its podcast namesake as source material, and will be focusing on the greedy rise and inescapable fall of the company that was run by Neumann and his narcissistic tendencies. Although news on the series is still limited, photos of the lead stars in full character were already released online. Leto, transformed into the disgraced CEO by wearing a shoulder-length brown wig and even a prosthetic nose. The pair could be seen in all-black leather wear, striking a post and looking smug as can be. There has been no announcement of an official release date yet, but filming of the series is expected to wrap up by September 2021. Viewers will be glad to know that they will be treated to eight episodes of pure mayhem. Get ready to go on a wild ride aboard the WeWork train(wreck).This Is Us
Tell us what's wrong with this post? How could we improve it? :)
Let us improve this post!