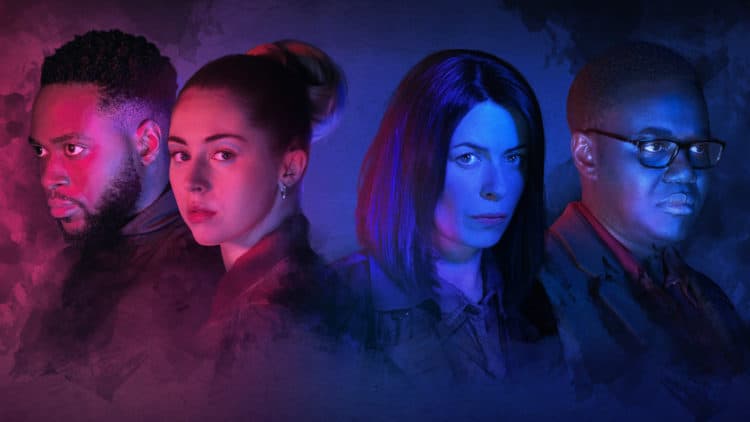 Drama may not be a good thing in real life, but it makes for great TV. Not only does Showtime's new show, We Hunt Together, have plenty of drama but it also has lots of suspense. The series follows two detectives as they go on an intense search for two murderers. Viewers will be taken on a wild ride as the detectives attempt to uncover the criminals' tracks. Additionally, viewers will also get the chance to know what makes each of the characters tick. If you're a fan of crime dramas and suspenseful thrillers, this show will probably have you hooked after episode one. Continue reading for 10 things you didn't know about the new Showtime series, We Hunt Together.
1. The Show Already Aired In The UK
With COVID-19 shutting down production across the entire industry, networks are looking for ways to bring their viewers new content. One of the ways this is being accomplished is by purchasing the rights to shows that have already aired in other countries. We Hunt Together originally aired in the UK earlier this year on UKTV.
2. The Show Was Written By Gaby Hull
The name Gaby Hull may not be familiar to American audiences, but he is becoming an established presence in the British entertainment industry. Prior to We Hunt Together, he began to make a name for himself after writing the TV series, Cheat. Through We Hunt Together, Gaby hopes to show the complexity of humans and the power of free will.
3. Season 1 Has 6 Episodes
Sometimes it's nice to know how many episodes a season will have before you get too invested. Since the show has already aired in the UK, we know that season one will consist of six one hour long episodes. While this isn't the long season that many people were hoping for, the fact that the episodes are an hour long should definitely help.
4. American Critics Have Given The Show Mixed Reviews
The show was met with positive feedback in the UK, but so far, the reviews have been mixed among American viewers and critics. One reviewer said that the show "lacks the 'natural born killers' instinct". But since only one episode has aired so far in the United States, some of these opinions may be a bit premature.
5. Renewal For A Second Season Hasn't Been Announced
Even though the show has already aired in the UK, there's still no word on whether or not it will be renewed for a second season. Unfortunately, COVID is probably impacting the timeliness of these announcements, however, fans are hoping to hear something soon.
6. The Show Was Actually Shot In London
It's become fairly common for shows not to be filmed in the same place where they're set. Surprisingly though, We Hunt Together was filmed in London. According to Bustle, "the show is largely set in the East End, scenes were shot in Bethnal Green, Mile End, Dalston, and further afield in Epping Forest."
7. One Of The Show's Stars Recommends Watching It All At Once
Binge watching has become so popular that it almost seems old fashioned to have to wait a week in between episodes. Although all of the episodes of We Hunt Together won't be released at once, one of the show's stars, Hermione Corfield recommends binging the show. She said, " I think it is a binge-worthy show and I think it's a show you want to watch all in one go."
8. The Show Has A Fan Page On Instagram
Lots of networks have started creating social media pages for their shows so fans can stay up to date in between episodes. We weren't able to locate any official social media accounts for the show, but there is a fan page on Instagram. The page only has 36 followers at the moment, but the number will likely grow as the show gains popularity in the United States.
9. The Show Switches Perspectives
We Hunt Together isn't your typical police crime drama. The show has a unique format that splits the perspective between the police and the criminals. Doing this allows viewers to get a better understanding of all of the characters and gain some insight into what motivates them. Perhaps we'll see that the 'bad guys' aren't really as bad as they seem.
10. The Show Has A Comedic Element
On the surface, We Hunt Together is a pretty dark show. Underneath, the show has several layers and one of them includes some light hearted moments. While the show isn't a comedy by any means, there will definitely be some moments that get viewers laughing.
Tell us what's wrong with this post? How could we improve it? :)
Let us improve this post!