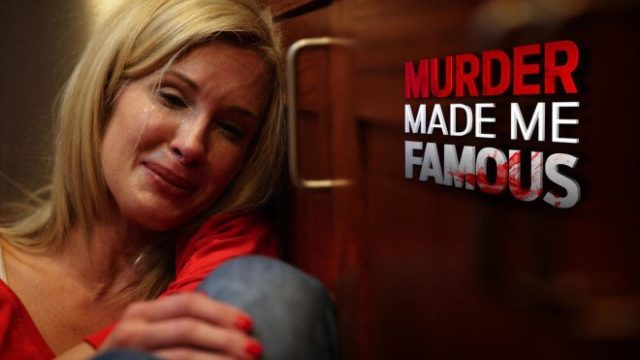 "Murder Made Me Famous" is a hit documentary airing on "REELZ" on Saturday nights. The series began in 2015 and is now in its third season. Steve Helling serves as the show's host. Helling is a commentator, author and the crime reporter for People Magazine. "Murder Made Me Famous" looks at criminals whose crimes made them household names and tries to understand why.
Here is why you should watch "Murder Made Me Famous".
Premise
Each episode of "Murder Made Me Famous" offers dramatic recreations of notorious crimes using archival material. Each episode features personal accounts from the victims' families, jurors, law enforcement and journalists. The fascinating aspect about "Murder Made Me Famous" is trying to understand how certain murderers could gain so much public notoriety. Is it because of the media coverage?
Cases
"Murder Made Me Do It" has looked at several cases over its three seasons that a person would have to have lived under a rock for decades to not know about. Most recently the show has explored Rodney Alcala, better known as "The Dating Game Killer", John Gotti, the head of a notorious mob family in New York City, and Ted Bundy, who appeared to be a normal, intelligent good looking young man despite leading a double life as a serial killer. During Alcala's murder spree in the 1970's, he raped, murdered and photographed possibly 50 to 100 people although was only convicted of killing five.
During his murder spree, Alcala appeared on the television dating show "The Dating Game" in 1978. Gotti was a mob boss of the Gambino crime family. Gotti loved the media and didn't shy away from publicity. He was convicted of five murders in 1992. Ted Bundy confessed to committing thirty murders in seven states from 1974 through 1978. He was executed in Florida in 1989. Bundy would often lure young woman and sadistically rape and murder them. Other cases discussed on "Murder Made Me Famous" include Jodie Arias, Scott Peterson, the Menendez Brothers, Pamela Smart, Charles Manson, Jean Harris, David Koresh, Robert Durst, Jim Jones and Betty Broderick.
Why you should watch "Murder Made Me Famous"
Although some people take offense that murders names are often publicized making the sadistic killers famous, it is interesting to look into the case facts and psychological as well as legal evidence to understand how these notorious people could commit such terrible crimes. "Murder Made Me Famous" does this in an interesting and clever way. It's not simply about the murderer, but the show pays respect to the victims. Families of the victims are called in to share their comments on the murders. Jurors are interviewed which gives us a better understanding of how they came to the decision to convict the murderers and what it was like to hold the fate of another human being in their hands.
Law enforcement officials provide information on how the murderers were found and charged. Legal representatives discuss how they prepared their cases and their true thoughts of the criminals they prosecuted or defended. Journalists explain why these cases were so interesting to follow and why the public wanted to know about every detail of the case. The premise of "Murder Made Me Famous" is much more than a documentary about notorious murders, but also offers a look at why these twisted personalities attracted the spotlight. Did the media make the murderers famous or was it just the large scope of these crimes?