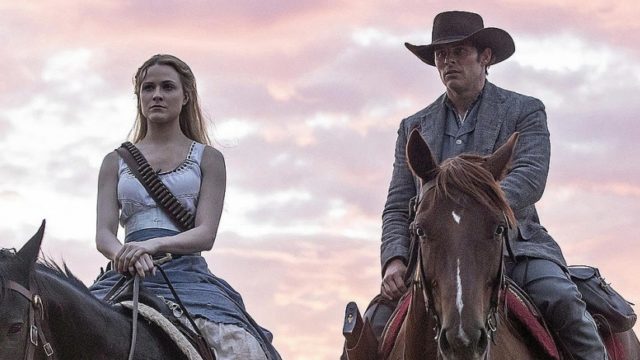 Never miss out on another episode of Westworld again; if you've never seen this show before, then today would be a good day to start. As a matter of fact, if you haven't even seen a single episode, then you should probably feel a little left out. This sci-if western is literally the stuff of the future, and it's one of the biggest shows on HBO ever. We know that not everyone has an HBO subscription, but fortunately, there are other ways to watch and catch up on Westworld. Here are some other ways you can watch the fascinating and frightening world of Westworld online.
HBO Now
You can go directly to HBO and watch Westworld through their non-subscription-based streaming service. HBO Now will give you access to the show plus all other HBO shows. It isn't free, of course; but if you sign up for HBO Now, you'll have access to it on all your mobile devices–your phone, tablet, laptop, plus your computer as well. It's a worthy investment especially if you plan on binging other HBO shows in addition to Westworld.
HBO Go
If you do happen to have a subscription service or know someone close who does (like mom), you can easily download HBO Go on your devices and stream Westworld for free all day, everyday. You'll have to plug in a username and password that's connected to whatever subscription service you're using, and then you should be good to go.
Sling TV
Cable replacement service Sling TV is a solution for customers who want to save money from having an expensive cable subscription. For just $20 a month, you can get a basic package that includes a number of channels you can watch any time online. If you want to have access to HBO, you'll have to up the price a bit by $15; so for $35 a month, you can have access to endless Westworld episodes plus more.
Playstation Vue
This is another cable replacement streaming service from Sony. It costs just a little bit more than Sling TV, with basic packages starting at $30. You'll have to add $15 to that to get HBO, so it'll cost you $45 in total. However, you will have more channels to play with, at least 50 or more, instead of Sling's basic 10 or 20 channels. The only drawback to the Vue is that you'll need a PlayStation, Roku, or Amazon TV device in order to make it work.
A la Carte
If nothing else seems interesting, you can simply buy Westworld episodes through Amazon, Google Play, or iTunes. Each episode will cost you $3.99 to own, and the entirety of last season will cost $29.99. The best part about this option is that once you pay for the episodes, they're all yours. In addition, if you like seeing your costs broken down into $3.99 increments each time you watch, this is the best option for you. If there was a show that you should start collecting, Westworld is a great choice. We guarantee that you'll want to watch it again and again in the future, so this is a show you should never hesitate to buy.