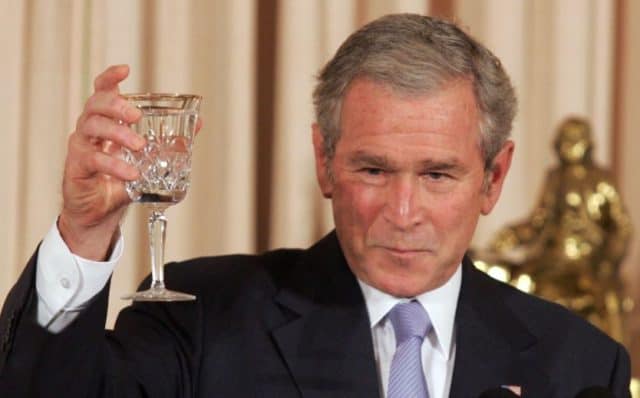 George W. Bush will never go down as being one of the best Presidents of the United States.  He won't go down as one of the smartest.  But he may go down as a President who has become more popular and loved post Presidential term than any other U.S. President in history.  Bush has Donald Trump to thank for that.   Ever since Trump has taken office the one past President who is benefiting most from this administration has got to be George W. Bush.
Everyone is pining for the days he was President.  While he wasn't the sharpest tool in the shed, people are realizing now that at least he was a decent man.  At least he actually believed in America and treating everyone right.  It's been a pleasure watching the now super laid back President Bush appear on daytime and nighttime shows.  It's also been nice to hear him comment on the Russia scandal.  It just seems like he's got his head on straight these days.
Speaking of a George W. Bush I love, have you ever seen a President nail a handshake as well as this?  I mean, seriously.  And there's no way he did any research on this one.  He just completely owned the moment.  No way Donald Trump could have pulled that off.