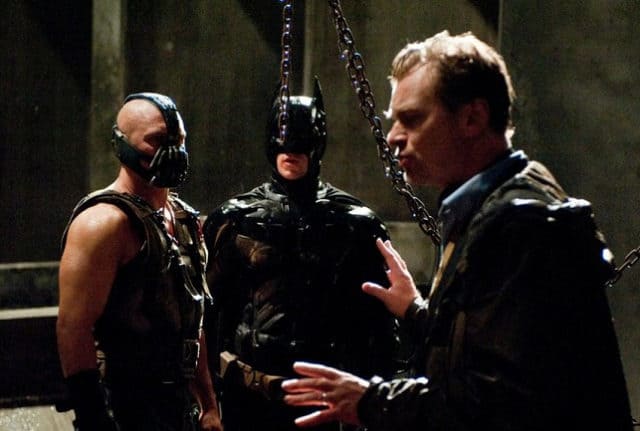 There were a lot of notable additions in The Dark Knight Rises: Bane, Catwoman, and Talia al Ghul aka Miranda Tate; however, the biggest one was John Blake. The Joseph Gordon-Levitt character would eventually be revealed that his name is Robin and the final sequence for the character showcases the Gotham City Police detective finding the Batcave. Now granted, it's understandable what the purpose Christopher Nolan was going for. The filmmaker made it clear that he was never intending to make a Robin solo film, and Gordon-Levitt said it best when it comes to the character of John Blake, "The Theme recurs throughout that Batman is more than a man, it's a symbol, it makes sense to end the story with a person other than Bruce Wayne donning the mask." Christopher Nolan certainly demonstrates that message well throughout The Dark Knight Rises; however, was it even necessary to have Robin in the film?
Why not use Jim Gordon as the source for this message? Gordon has pretty much been the staple as Batman's sidekick, though he hasn't gotten involved with the action himself. In truth, it would've been great character development for the Jim Gordon character, especially after the situation with Two-Face in The Dark Knight. He was helpless in trying to save his son, and an arc of him finding his true strength and standing up to Gotham would've felt more organic than inserting Blake into the final entry of the series. An interesting fact about Robin, there's been nine Batman live-action films, and the two that feature the famed sidekick are considered the worst in cinematic history (Batman and Robin and Batman Forever). Is this why studios have opted to keep the sidekick out of the remaining films? When done properly, Robin can be a very interesting character. In fact, filmmakers are missing out on an intriguing story by not incorporating Robin into their features. There are plans for a Nightwing movie that's reportedly set to come out in 2023. Details have been scarce on the movie since 2018, but if this movie is truly set to come alive then why not insert him into The Batman so mainstream audiences can be familiar with the man who hasn't been onscreen for over two decades?
Not every easter egg needs his/her own film nor did Nolan need to have Blake out joining the battle for Gotham in his traditional Robin attire, but it really wasn't necessary to incorporate Blake into the film. His role in The Dark Knight Rises is big enough to say that it wasn't just some random cameo, but not strong enough to say that he made a lasting impression. Take out John Blake in The Dark Knight Rises, does the film change much? He's not the driving force to steer the plot forward, but he's always not a major contribution that warrants his inclusion. He's shown to be heroic but isn't a huge factor in taking down Bane and Talia al Ghul. This doesn't mean that Blake was a waste of time in the Nolan film. He's a prominent figure and Nolan does a solid job with his character, but it's mainly a missed opportunity to do more with a name that has surprisingly little significance in the live-action Batman canon. Even David Ayer didn't take advantage of the death of Robin, which could've been such a compelling little feature in its own right. John Blake should've been penciled in on the franchise from the beginning. The character didn't need to reveal his Robin name until the third film, but since he's such a late addition to the franchise it feels more like fan service than actual long-term planning. Understandably, Nolan didn't exactly map out the entire franchise. In fact, he wasn't even sure whether he continue on with the franchise following The Dark Knight.
Still, the showcase of a random Gotham Police Officer would've been more natural if there were more layers surrounding his character. Perhaps he could've taken over Gotham City while Batman was forced to disappear following the murder of Harvey Dent? Christopher Nolan's Batman trilogy is an excellent model for franchise filmmaking at its finest, but even the best of films or franchises have a blunder or two in the midst of greatness. John Blake was a welcomed character that served his purpose in The Dark Knight Rises; however, that arc could've easily went to someone prominent like Jim Gordon. If the purpose was to showcase that Batman is more a symbol than a man, why not chose a regular joe like Jim Gordon instead.