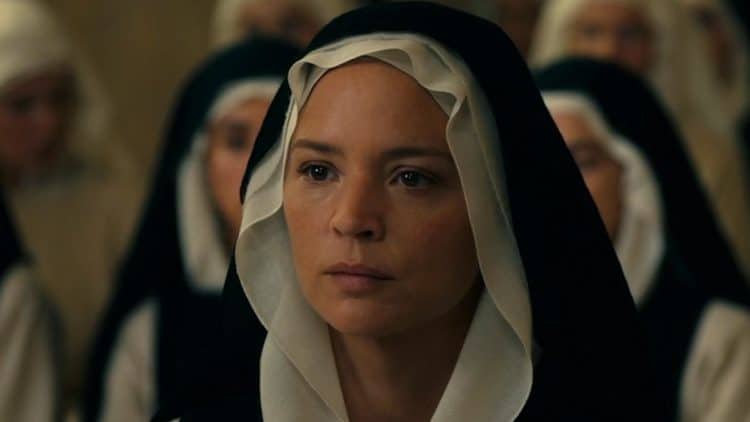 When it comes to acting, Virginie Efira is truly a force to be reckoned with. Her professional career began in the late 90s, and since then she has built an outstanding resume. Her work has led to her becoming well-known all over the world and her versatility has allowed her to work across multiple genres. No matter what kind of project Virginie is working on, you can bet that she's going to give an outstanding performance. Some of her most well-known roles include Justine in In Bed with Victoria and Rachel in An Impossible Love. On top of the great work she's already done, Virginia also has some projects in the pipeline. Keep reading to find out 10 things you didn't know about Virginie Efira.
1. She Is A Formally Trained Actress
We weren't able to find any information on what drew Virginie to acting, but we do know that she has put in a lot of work to hone her skills. Virginie studied acting at Institut national supérieur des arts du spectacle et des techniques de diffusion (INSAS). She also studied at the Belgian Royal Conservatoire.
2. She Isn't The Only Creative Person In Her Family
Although Virginie doesn't come from a family with a history in the entertainment industry, she isn't the only person in her family who has pursued a career in the arts. She has a brother who is a painter. She has two other brothers, one is a rugby player and the other is a builder.
3. She Is A Wife And Mother
Not only has Virginia achieved a lot of great things in her career, but she has also found enjoyment in her personal life. She was married to Patrick Ridremont from 2002 to 2009. Although their marriage didn't work out, the two have remained friends. Virginie also has a child from her relationship with Mabrouk El Mechri. She is currently in a relationship with Niels Schneider.
4. She Is An Award Winner
Most actors would agree that they don't do what they do for recognition, but at the end of the day, recognition is often how their careers are measured. So far, Virginie has been nominated for more than a dozen awards and she's gone home with two. In 2017, she won a Magritte Award for Best Actress. There's a good chance Virginie will win more awards in the future.
5. She Has Behind The Scenes Experience
Virginie's acting is what she has become best known for, but that isn't the only thing she's contributed to the entertainment industry. Virginie has also done a couple of things behind the scenes. She made her debut as a writer in 2018 with a movie called It Boy and she made her debut as a producer in 2018 with a movie called Keep Going.
6. She Likes To Play Poker
The term 'poker face' isn't just an expression when it comes to Virginie. She is a very talented poker player who has been playing for many years. During an interview with 20 Minutes, Virginie said, "Poker is a game which rewards you for your efforts and your work, but which does not give you a present and sacrifices you from behind."
7. She Is A Fairly Private Person
Despite spending so many years in the entertainment industry, Virginie has never been the type of actress to share all of her personal business with the world. Instead, she has remained very private. She also doesn't appear to have any verified social media accounts.
8. She Likes To Box
Don't let Virginie's pretty face and small frame fool you into thinking that she isn't tough. Virginie can throw a punch with the best of them. She loves to stay active and boxing is one of her favorite forms of exercise. That being said, it doesn't appear that Virginie has ever boxed competitively.
9. She Doesn't Like To Improvise
There are lots of actors out there who love to incorporate improv into their scripted work, but Virginie simply isn't one of them. While talking to Female.com, Virginie said, "I don't much believe in improvisation. Actors can end up listening to themselves speak, and I don't like actors taking over on set."
10. She Has Done Voice Work
Virginie's live-action work is what she has become famous for, but many of her fans may not know that she's also done a good amount of voice work over the years. Primarily with dubbing existing projects in French. Some of her most noteworthy voice credits include Garfield: A Tail of Two Kitties, Puss in Boots, andHotel Transylvania 1 and 2.
Tell us what's wrong with this post? How could we improve it? :)
Let us improve this post!