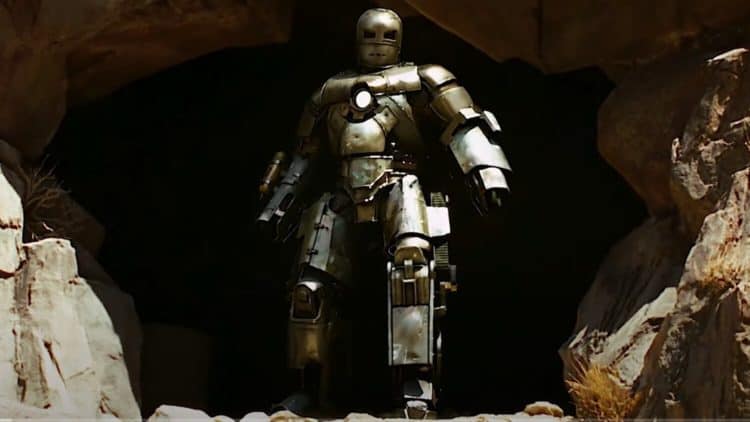 Practical effects meeting CGI effects became a huge part of the Iron Man movies but over the years the technology and the techniques have been advanced in ways that are easy to be impressed by but are so insanely detailed that just listening to the video makes a person realize how much time and effort really went into each movie. The VFX for Iron Man, JUST for Iron Man, is insanely detailed and has to be accurate down a single frame since the way his suit moves and the manner in which the light hits it at every possible angle has to be gauged and taken into account before a new frame can be completed. If this sounds like a lot of work and as though it involves a lot of technical detail then you're absolutely right, and it's more detail than a single article can really contain. But needless to say, the teams working on Tony's various suit have been absolutely great over the years since from the first Iron Man movie until his finale in Endgame, Tony Stark has been successfully wowing the audience with a lot of help from the special effects and lighting teams that have put in a great deal of overtime on his many suits. When it's realized just how many suits were worked on from Iron Man to Endgame though, and how much detail went into just one of them, it becomes even more impressive and gives a lot of people a healthy respect for the process and how it's advanced over the past decade.
There are moments if one is looking, during Iron Man when it can be ascertained that the CGI is noticeable, but they're so fleeting that it's not usually worth pointing them out, especially considering that Tony's escape from the cave in the first movie is one of the high points of the movie. But when he begins to experiment with another suit the detail only gets bigger, more refined, and far more streamlined as the technological advancements leap forward and start to take on Stark's personality. Some fans might have been thrilled to see the simple version of Iron Man since it was practical and it was something that would be believed, in a comic book, since Tony had limited resources and had to make do with what he had. But after that, the Iron Man suit needed to undergo a rapid transformation that would bring the red and gold Avenger to life in a big way, even if the Avengers hadn't been formed yet. Getting Tony's flair and style into the suit was important after all since Iron Man has rarely been a dull and lackluster character, though he has been problematic and very noticeable for most of his career.
As the movies went on though the suits had to become even more impressive, as did the technology that brought them to life since the truth is that the actors couldn't go around wearing heavy, cumbersome suits at all times. Eventually, Robert Downey Jr. and his stunt double would wear only pieces of the armor while the rest was covered with motion capture. Obviously this was still a huge challenge since everything had to look right, the lighting had to be spot on, and the overall look of the armor had be to accurate and conform to the scenery around it. It does take a little something away when seeing behind the scenes and witnessing the actors in their motion sensor suits, but the finished product looks so amazing that it's easy to forget that they're basically running around in gray pajamas with markings on them to help with the overall look they'll assume on camera. Quite a few actors have had to undergo this process in the name of entertainment and the process of making sure everything tracks right on camera is one that requires a lot of patience and likely a lot of work on the part of the different teams that are working on each portion of the movie, and on the cast and crew that are trying to get the shot.
Obviously Iron Man's VFX has undergone a huge change in the last decade, but it's been keeping up quite well with the demands laid down by each movie since people have continued to be amazed by what they've seen and, despite the nitpickers and naysayers, Iron Man and the rest of the Avengers have managed to wow the world in a big way with their feats of heroism and the technological wonders that Tony Stark was able to create onscreen, thanks to the tremendous work of those behind the scenes. Trying to imagine all the hours that were put in and frustration that had to come at times is a bit difficult, but obviously the end result made it all worth it.