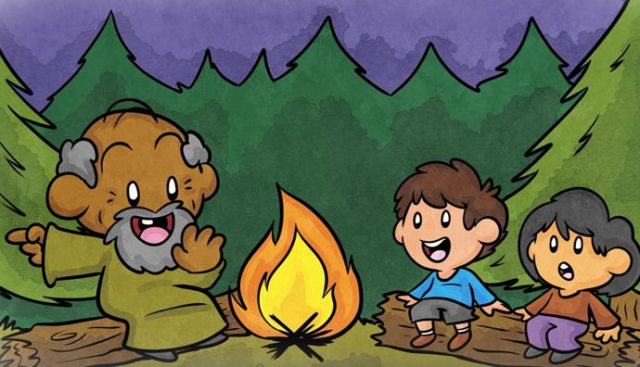 Just yesterday we shared a humongous infographic with you that went into every single Legend of Zelda game on every Nintendo ever. With Breath of the Wild just around the corner, there's absolutely no reason to stop the Zelda train from running. We get us an amazing video from Youtube Channel "Video Game Story Time" which is an exploration of Shigeru Miyamoto. It turns out When Shigeru Miyamoto was a child, he'd wander the hillsides of Sonobe Japan. One day, the adventures he went on would become the basis of the very first game in the Legend of Zelda franchise.
Here's a full description of the video as well as video itself below:
This video is admittedly imperfect, but having spent months now struggling with a new, more detailed artstyle, I think it's time to call it good. Please ignore the occasional flicker and audio pop – we're doing our best, and we're still learning a lot about sound recording and video editing with every one of these stories that we put together.
It's exciting to think that Breath of the Wild is very nearly here. The Legend of Zelda series just turned 31 years old, and while both of us here at VGST came late to the Nintendo party, we have fond memories of debating which games in the series is the best. Here's hoping that Breath of the Wild will be a strong contender for that top spot.
It's wonderful to learn about the kinds of adventures and experiences that have inspired Shigeru Miyamoto over the years. We'll probably return to tell another story from his youth at some point – I'm hoping we can do Donkey Kong and talk about his first role within Nintendo.
In the meantime, we've got plenty more on the cards for the next few months. In celebration of Mass Effect Adromeda, we'll be tackling a lesser known creative who worked on the series, and we'll also be doing the story of Sonic Mania, if only because Christian Whitehead's hair is awesome and I want to get a chance to draw it.
These are both quite a way away from completion, though, and there are a few other videos in the works as well, including the story of Undertale, and popular requests from you guys like Dark Souls and Earthbound.
Some time in the next two weeks we'll also be doing a special report from a retro video game event here in the UK which nostalgic geeks like me will hopefully get a kick out of. We're not too experienced with live action filming, so it might take a while to get released, or we might have to give up if our footage isn't of a satisfactory quality.
I can only apologize that we don't get these videos done quicker. They each take a lot of work, with multiple audio recording sessions, and with drawing and editing the pictures. There's actually a "Too Hot For YouTube" version of the audio for this video, in which BretonStripes really delivered a powerful performance that is wonderfully singsong, but a little too distracting. Maybe we'll share it with you guys one day.
In the meantime, please keep being awesome. We really appreciate all your comments, and while we don't manage to reply to all of them, we do read them all. I've thought multiple times in the past week about quitting all of this because of how much effort it is, but your encouragement has kept me going, so thank you.