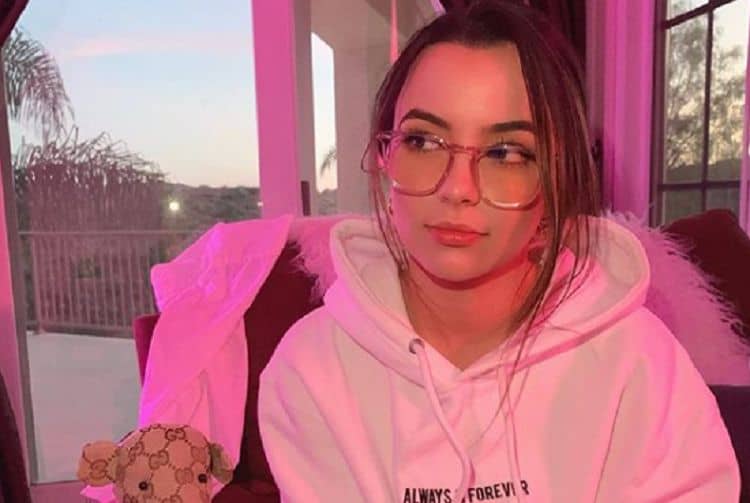 Vanessa Merrell is a well known American actress and YouTuber who is best known for her performances with her twin sister Veronica Merrell. The sisters are identical twins which makes them a novel pair. They're both talented and personable and this has helped them to become a sensational act on social media, but there is a lot more to Vanessa's life than her career as a Youtuber. To help you get to know her better, here are 10 things that you didn't know about Vanessa Merrell.
1. Her Birthday
Vanessa is the younger of the two girls who share the same birthday. Her twin Veronica was born 45 minutes ahead of her. The girls were born on August 6, 1996. They lived in Kansas City Missouri where they grew up until moving to Los Angeles, California when they were 16. The reason for the move that their family made in the summer of 2013 was so the girls could pursue their acting careers.
2. Her first Youtube video posted in 2009
Vanessa started her career as an entertainer more than a decade ago. She and her sister were assisted by their dad, Paul Merrell in making videos that were shared on YouTube. The girls made their YouTube debut in 2009 with the technical and moral support of their father, and this is what officially launched their entertainment careers.
3. She is an award-winning actress
Merrell and Veronica were winners of the YouNower of the Year Award at the 8th Shorty Awards in 2016. Other recognitions include a Streamy Award for Best Live Social Media the same year. Vanessa also was nominated or several awards in 2017 and 2018, along with her sister. These include choice Female Web Star for the Teen Choice Awards, another nomination for the same award plus Choice YouTuber in 2018, and in 2018, they also won the Lifestyle category Streamy Award.
4. She has a clothing line
Vanessa is doing well in her side business. In addition to being an actress and a social media star, she and Veronica have also launched their own clothing line. The shop opened in July of 2018 and features an entire clothing line that is called True IMG. The way that they decided on the name of the new line was to use both of their names, derive the meanings and find symbols that represented them. For Vanessa, the "I" in IMG stands for the meaning of her name in the Greek language. It's something that you wouldn't have been able to guess unless it was explained.
5. Vanessa has become a megastar in social media
We also learned that Vanessa Merrell and her twin sister Veronica have become mega-stars. Their Youtube channel has positively exploded with more than 5.3 million subscribers. They have received over one billion views. This is astronomical and there are few Youtubers who can claim such vast numbers.
6. Vanessa has several shows to her credit
There isn't a lot that Vanessa does professionally as a solo gig. She and Veronica are both involved in most acting or performing projects together. They have appeared in "Merrell Twins Live," "Roni and Nessa," and "Merrell Twins." The videos that the girls post showcase their comedy sketches as well as original music videos, covers on songs, and more.
7. Vanessa has 13 acting credits in her portfolio
On top of being a famous Youtuber, Vanessa has also appeared in a variety of videos and television shows. Her first project was a video short titled "Work That" in 2014. She appeared as a party goer in a minor role She also appeared in the series "Jane the Virgin," then in 2017 in the TV mini-series "The Haunted House Contract," "Hyperlinked" "Food Truck Fanatics," and as herself in the video short "YouTube Rewind: The Shape of 2017."
8. Her acting career is still going strong
So far, Vanessa's acting career is still progressing. she was in "Where's My Romeo?" and "YouTube Rewind 2018: Everyone Controls Rewind," and most recently in the mini-series "Dating After College," and in 2020 as Lux in the film "Like a Boss." Her latest project was her role as the character Olivia in the film "Switched" which is in its post-production stage of development. There is every indication that Vanessa will continue to pursue her acting career.
9. There are a few distinguishing features about her
Being an identical twin can have its pros and its cons, but as much as the two ladies look alike, there are a few ways that you can tell them apart. Veronica has a dimple on her left cheek. If you look really close, you will see that Vanessa has a dimple on each cheek.
10. Vanessa and her sister are still doing their thing together
Vanessa and Veronica starred in their first acting job together in 2008. It was for a Build-a-Bear commercial. Although it was a small part, it was a nice starting place. The two have done a lot of shows together for the past decade and beyond. They still continue to work together on their careers as well as in building their skills to move on to bigger and even better things. Vanessa and Veronica both enrolled in college classes together. They are each interested in different aspects of the entertainment business. While Veronica is studying screenwriting, Vanessa has taken up television production. They are committed to reaching their own personal career goals but each has their own interest that they want to pursue. After enrolling in school, things got a lot busier in their lives, and it's not yet clear if they are continuing to pursue their studies