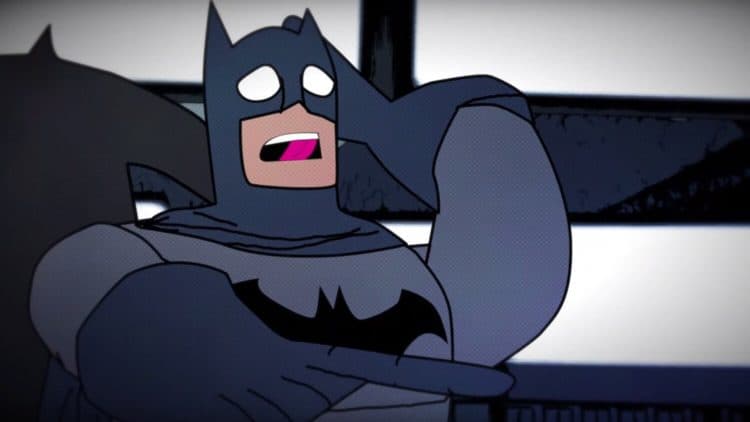 Kevin Conroy is an American actor who works on the stage and screen and is well-known for providing voice overs. He was born in Westbury, New York, on N9ovember 30, 1955. At the age of 11, he moved with his family to Connecticut but returned to New York City in 1973 to study at Juilliard's drama division after earning a full scholarship. He toured with 'The Acting Company' during the late 1970s before he landed the role for which he is best-known; the voice of Batman in the television series 'Batman: The Animated Series'. Although he is famous as Batman, there are many other interesting things you probably don't know about this talented actor. Here are five facts about Kevin Conroy.
1. He Once Lived with Two Other Famous Actors
In 1973, Conroy began studying under the supervision of John Houseman while attending the Juilliard's drama division. In his group were Kelsey Grammer and Robin Williams. Both these actors became his roommates. Kelsey Grammer is best-known for playing Dr. Frasier Crane in both 'Cheers' and 'Frasier'. Robin Williams was a highly-acclaimed actor known for the television series 'Mork & Mindy' as well as many films, including 'Good Morning, Vietnam', 'Dead Poets Society', 'Hook', and 'Mrs. Doubtfire'. Sadly, Robin Williams died on August 11, 2014.
2. He Helped Out Following the Events of 9/11
Following the horrific and tragic events of 9/11, Conroy decided to do what he could to help in the relief efforts. He volunteered to help in the kitchens that were providing food for the firefighters who were the first to attend the scene of the tragedy. While he was there, a fellow kitchen volunteer asked him to do the voice of Batman for the firefighters. When he shouted out a famous line from Batman, the firefighters erupted in cheers as many of them were fans of this character.
3. He Has Had Guest Spots on Many Television Series
Although he is best-known as the voice of Batman, Conroy has had plenty of other acting work throughout his career. Some of his jobs have been guest spots on famous television series. These have included 'Murphy Brown', 'Matlock', 'Search for Tomorrow', 'Dynasty', and 'Cheers'.
4. He Provided Four Voices for One Episode of Batman
Conroy was the first voice actor to give Batman two distinct voices. His voice for Bruce Wayne was virile and charming while Batman's voice was rasping and gravelly. He could also provide many other voice styles and he proved this when he provided four different voices for one episode of Batman. In 'Perchance to Dream', an episode aired originally in 1992, he read the voices of Batman, Bruce Wayne, the evil Batman and Bruce's father.
5. He Has Been Batman for Eight Television Series
Kevin Conroy is the longest serving Batman as he provided the voice for eight series of this animation. These were 'Batman: The Animated Series', Superman', 'The New Batman Adventures', 'Batman Beyond', 'Static Shock', 'The Zeta Project', 'Justice League', and 'Tales of Metropolis'. Furthermore, he has provided the voice for 12 animated movies and also 7 video games.
Tell us what's wrong with this post? How could we improve it? :)
Let us improve this post!