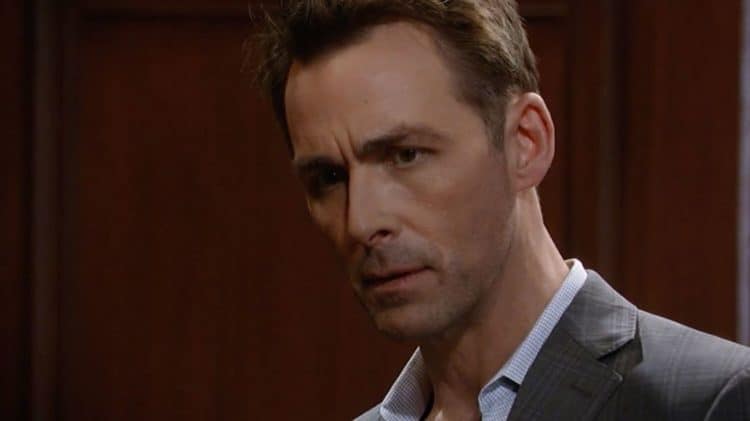 General Hospital fans were not shocked by much of what happened this week. For one, we are not surprised that Carly's doctors are heavily medicating her in a way that will help her calm down. They believe she needs anti-psychotics, though we are not quite on the same page as far as that is concerned. There is nothing wrong with her, and we all know that. We all know she's totally fine and that it's all Nelle and her devious things going on behind her. But that's not what is going on right now. Right now, she's being medicated. And we don't know what those side effects are going to be like as the week goes on. She's got a lot on her plate, and that means she's going to be just fine.
But for the moment, we do know that Nina is also making herself very honest with Valentin. She married him for the sole fact that he needed someone in his life to help him raise his daughter, she wanted kids of her own, and they were a compatible match. She thought they might, perhaps, at some point turn into the kind of couple that finds a way to be together in a happy light, but that did not happen for them. Instead, they have been a very unhappy couple. However, she's decided she's had enough. She's put up with a lot from him over the past few years, and she's decided she cannot handle another day of being married to him. So, she's asked him for a divorce. Now, we did think there was a small chance she might do this. We thought she might take it upon herself to go that route, but we did not think she would do it now. She did it, though.
What's Happening on General Hospital
https://twitter.com/JohnStamos/status/1006691983476183040?ref_src=twsrc%5Etfw
SO, we hear that there is a good chance that fans are excited about the fact that John Stamos' is making a return. He's going to do a guest spot on the show, and fans are very excited about it. In fact, they are so excited about it that they've taken it upon themselves to start a rumor that his character might be in town for good. It has been a long time, but we don't think he's making his grand return into daytime at this point in his career. Of course, he might. That would be exciting.
What's Next on General Hospital
"Let's cut the crap, ok?" #GH55 pic.twitter.com/8iZviSGmkG

— General Hospital (@GeneralHospital) June 14, 2018
Nina is not feeling at all upset about her decision to leave her husband. In fact, we are almost certain we've not seen her feel this good in a while. However, she's going to stick to her guns on Friday, and she's not going to change her mind. Her husband, on the other hand, is not positive that he can handle what is happening in their lives. He has a chance to do things that will work for him, but he won't do them. He will not make it his mission in life to change the way he is, but he will make it his mission in life to find things working for him the best he can.
He will not accept that Nina doesn't want to be married to him anymore. He will not accept the fact that he cannot have her anymore, that he has messed up, and that he never used his many chances to keep her. He's just in denial, and he's upset by it. He's also going a lot of other stuff going on, and he simply cannot help but want to ignore it all and not accept that it's happening in his life. That does along with the fac that a lot else is going to go down as the weekend approaches. Mike is going to speak to Sonny about his feelings. Kevin is going to offer some reassurance. Kiki is honest and open with the things that she is going through, and a lot of people are hurt and crushed by her announcements. It's difficult, but it's keeping things interesting right now.
Stay tuned for more General Hospital and be sure to check out TVOvermind daily for the latest General Hospital spoilers, news, and updates.