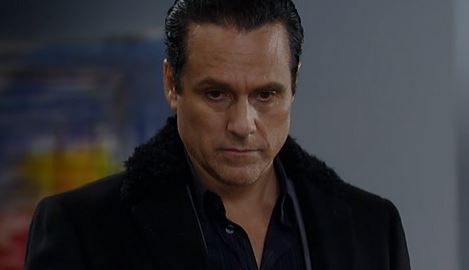 General Hospital fans are worried about what's happening to Sonny. Is he going to die? Will it be Sam who takes him down forever? He's been in so many spots of trouble over the years it's hard to imagine live on the show without him, but we have a feeling he will be back and better than ever in no time at all. He's a man who cannot die and will not be made to go away on this hit show. He's got a big following, people who love him, and he's made a good name for himself.
And he's not going anywhere. We hear he will be fine, but we do need to know what might happen to Sam. Sonny's friendship with Jason is a strong one, but will it prove strong enough to handle what's going on when he's able to recover and tell his friend that it was his wife who tried to kill him? Will Jason believe it? Or will they both know it's not really Sam doing what she's been doing lately, but some form of herself that's being affected by something no one can see to figure out?
We don't even know what is going on right now, but we do know that he is going to live and it might be the catalyst to Sam and Jason's end. Can Jason handle someone messing with his bromance? We just don't think he'll like knowing his wife did this. That's his best friend. His loyalty is there.
Tell us what's wrong with this post? How could we improve it? :)
Let us improve this post!