Val Kilmer is an actor widely known for his roles as Madmartigan in Willow, Bruce Wayne/Batman in Batman Forever, and as Iceman in Top Gun and its Maverick sequel. Kilmer got his start in the industry in 1981 and is appreciated as one of the best actors of his generation. With a legacy like that, one would assume that everything worth knowing about the actor is common knowledge.
However, the actor's life and career has many lesser known tidbit worthy of exploration. Below are 10 fun facts about Val Kilmer. From his role in the Top Gun franchise up to his early days in the industry, this list explores exciting details about his life.
10. Val Kilmer Almost Turned Down Top Gun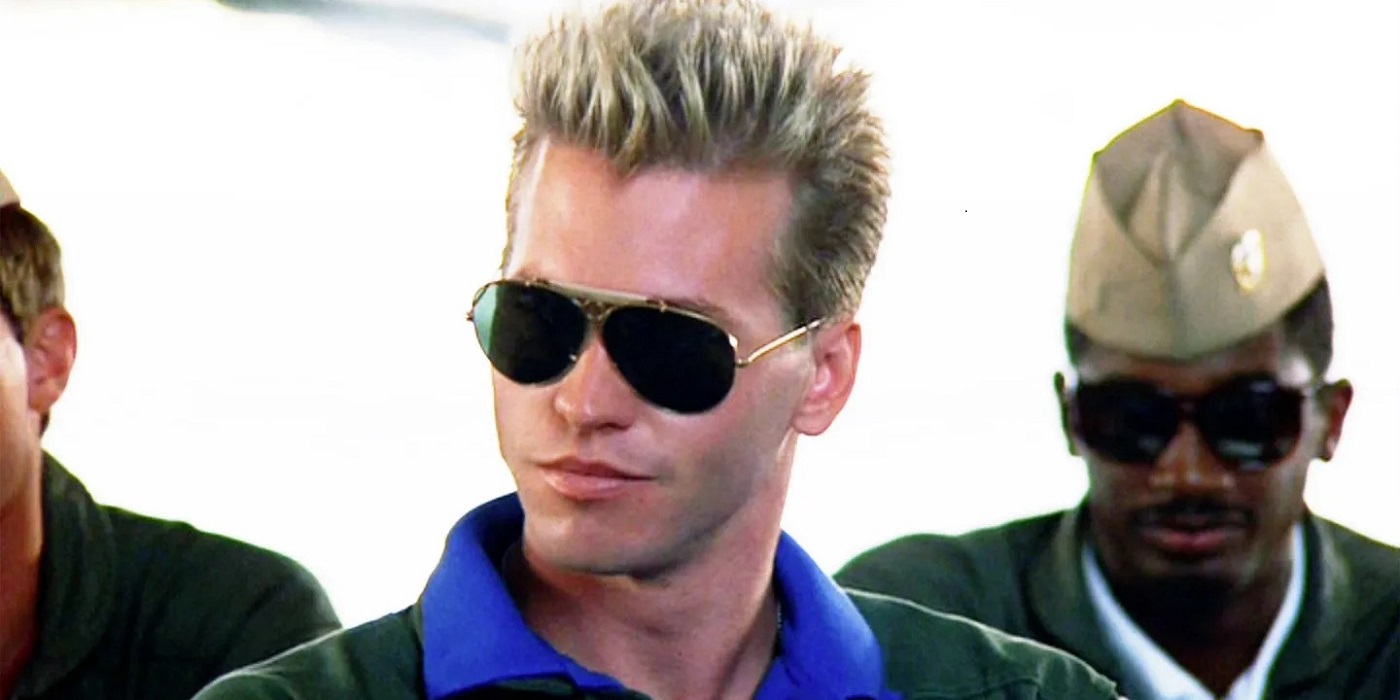 Action-packed movies were not Kilmer's cup of tea at the start of his career, as a result, he felt that Top Gun (1984) would not be a good fit for him. He reportedly found the script of the film to be demotivating, revealing he felt "more deflated than inflated" when he heard he got the part. However, being in a contract with the studio, he felt that he should honor that contract by starring in the film; hence, the world witnessed Val Kilmer as Iceman in one of his most iconic performance to date.
9. He Was The Fifth Actor To Portray Batman In Live-Action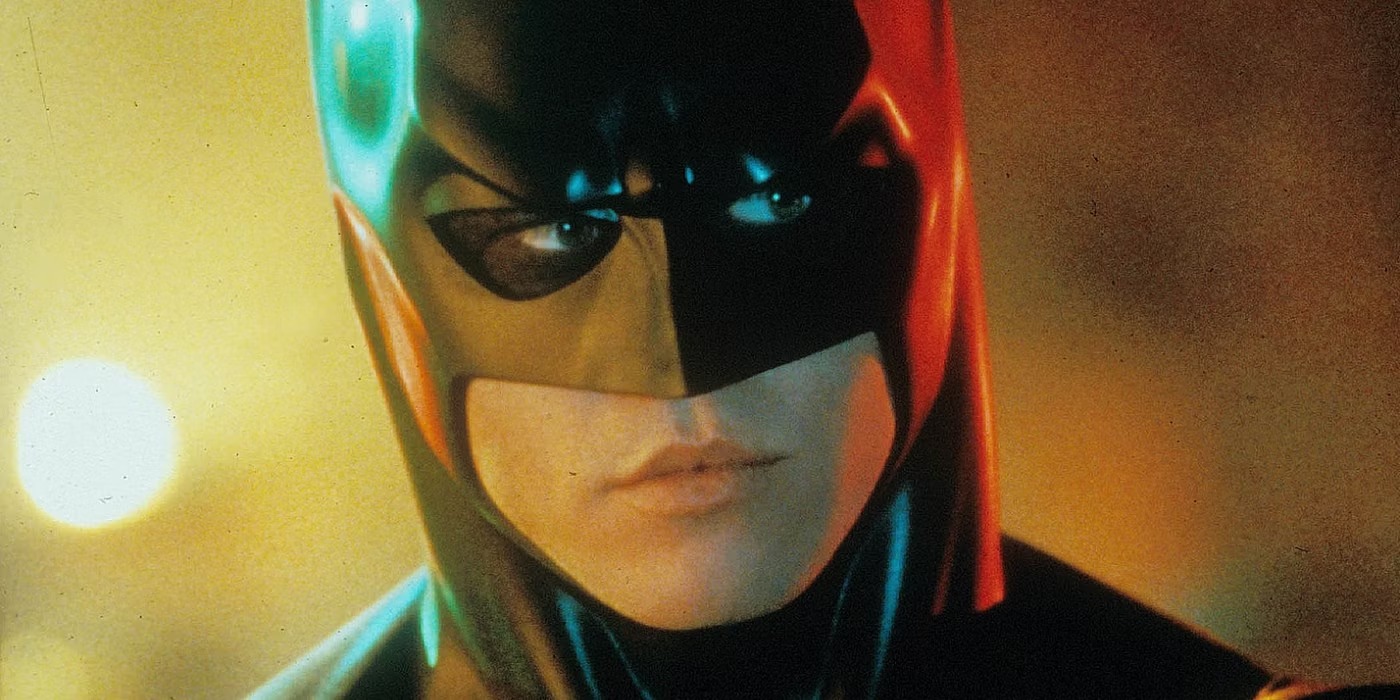 Batman Forever is the sixth Batman film to be released, following Batman Returns and preceding Batman & Robin. The first three Batman films all had different Batman actors. On the other hand, the fourth and the fifth Batman film had the same actor for Batman – Michael Keaton. However, Keaton opted out of the next film in the franchise, paving the path for Kilmer to become the masked crusader, becoming the fifth actor to do so, despite him being in the sixth movie.
8. Val Kilmer Is A Published Poet
Apart from his acting abilities, Kilmer is also a great writer, and this can be seen in his written works such as his poems. He has published a collection of his poems, first with the book titled Cowboy Poet Outlaw Madman: Selected Poems by Val Kilmer, 1987-2020. In 1983, he also self-published a collection poetry titled My Edens After Burns. Moreover, in the 1997 film, The Saint, one of Kilmer's character's aliases wrote poems, but the poems used in the movie were Kilmer's compositions.
7. In 2012, Val Kilmer Was Nominated For A Grammy Award
Val Kilmer's audio drama, The Mark of Zorro, earned him a nomination for the Grammy Award in the Best Spoken Word Album category. Although he did not win the said award, he would go on to win another award (not from Grammy) in 2021 for his documentary film Val from the Critics' Choice Documentary Awards. Kilmer's role in The Mark of Zorro, and his subsequent Grammy nomination, serves as a testament to his talent.
6. He Was Once The Youngest Person Accepted Into Juilliard's Drama Division
One of the reasons why Kilmer almost turned down starring in Top Gun (1984) was that he came from Juilliard's dramatic background. His studies at Juilliard began when he was only 17, in 1977. This made him the youngest person to ever be admitted into Juilliard's Drama Division at the time. He held this record for more than two and a half decades until 2003, when16-year-old Seth Numrich surpassed his record after being accepted into the same institution.
5. Val Kilmer Turned Down A Role In Francis Ford Coppola's The Outsiders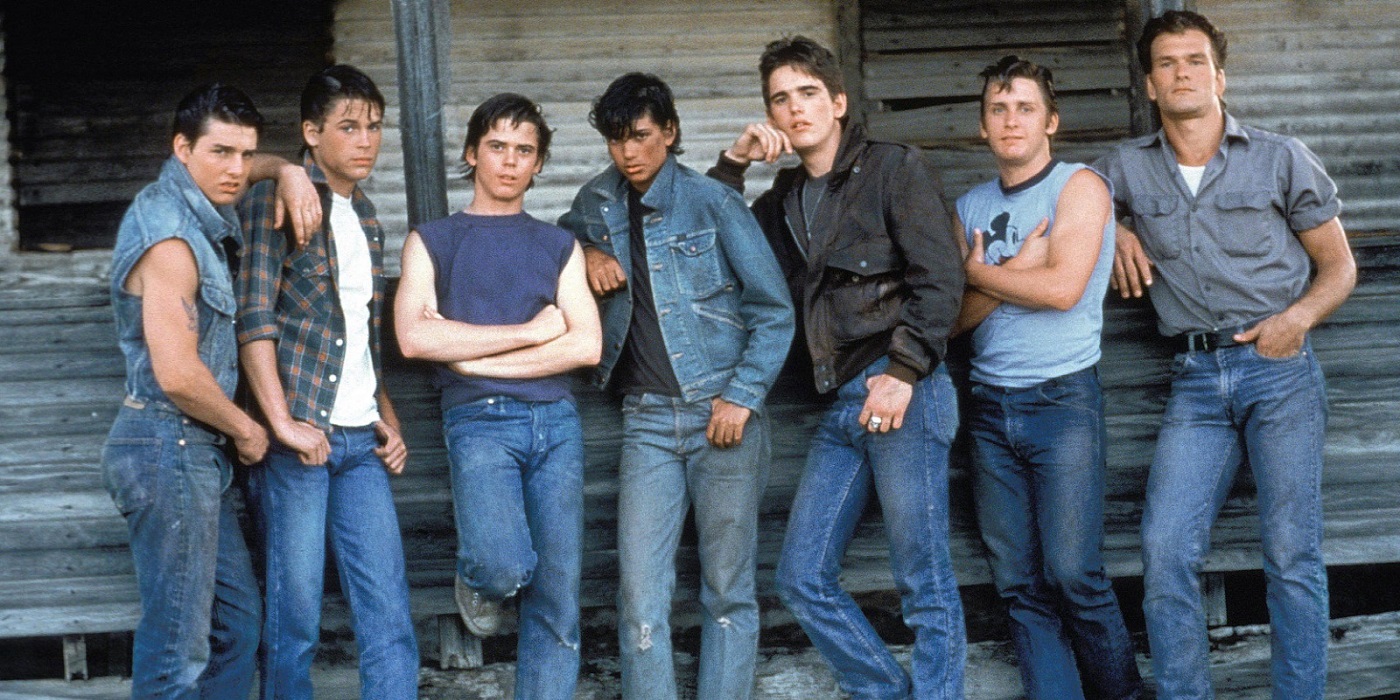 An interesting fact about Val Kilmer is that he almost made his feature film in the 1983 movie, The Outsiders, directed by Francis Ford Coppola. However, he had to turn down the role due to prior commitments. This led to C. Thomas Howell, who won a Young Artists Award for the role, playing Ponyboy Curtis instead.
4. Top Secret! Was Val Kilmer's Feature Film Debut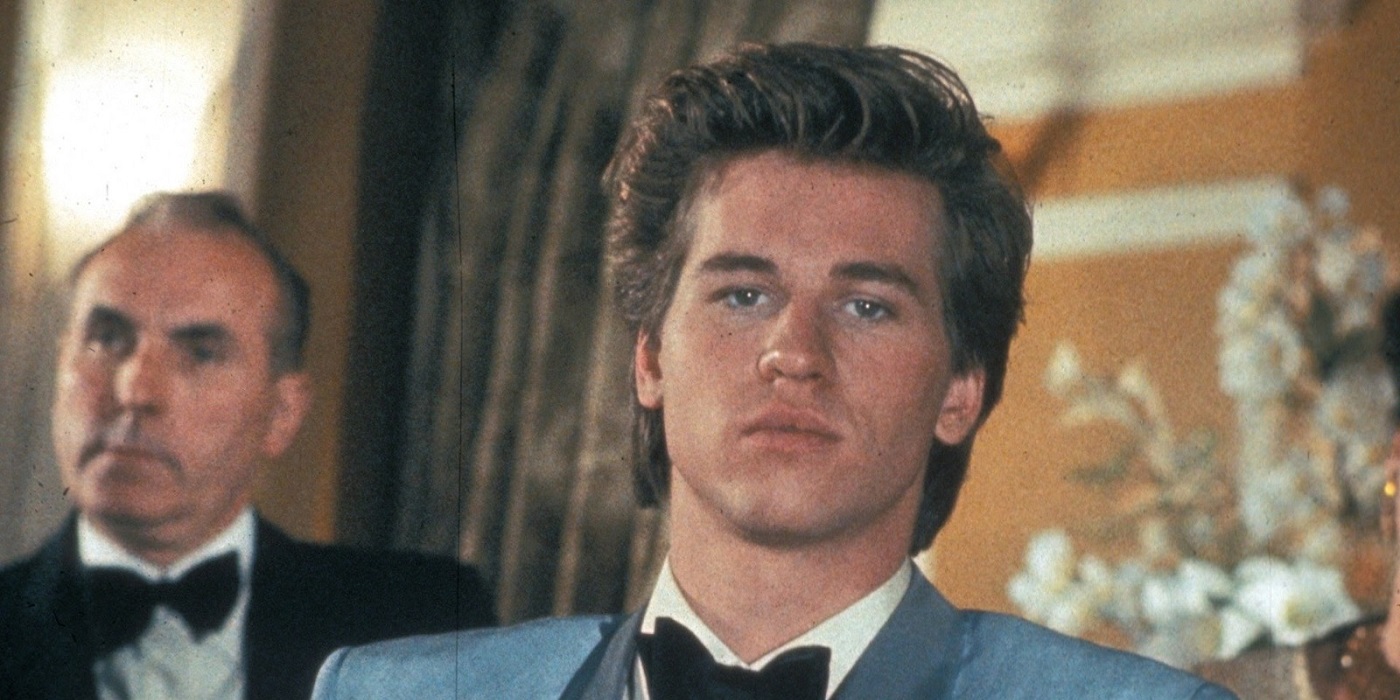 Val Kilmer later began his film career with 1984 movie, Top Secret! This film follows an American rock star Nick Rivers (Kilmer) who travels to East Germany to perform in a cultural festival as a distraction for a planned military operation seeking to unite Germany under the East's rule. Kilmer would go on to make his name in more films such as Real Genius (1985) and Willow (1988).
3. Val Kilmer Appeared In Tenacious D's "To Be The Best" Music Video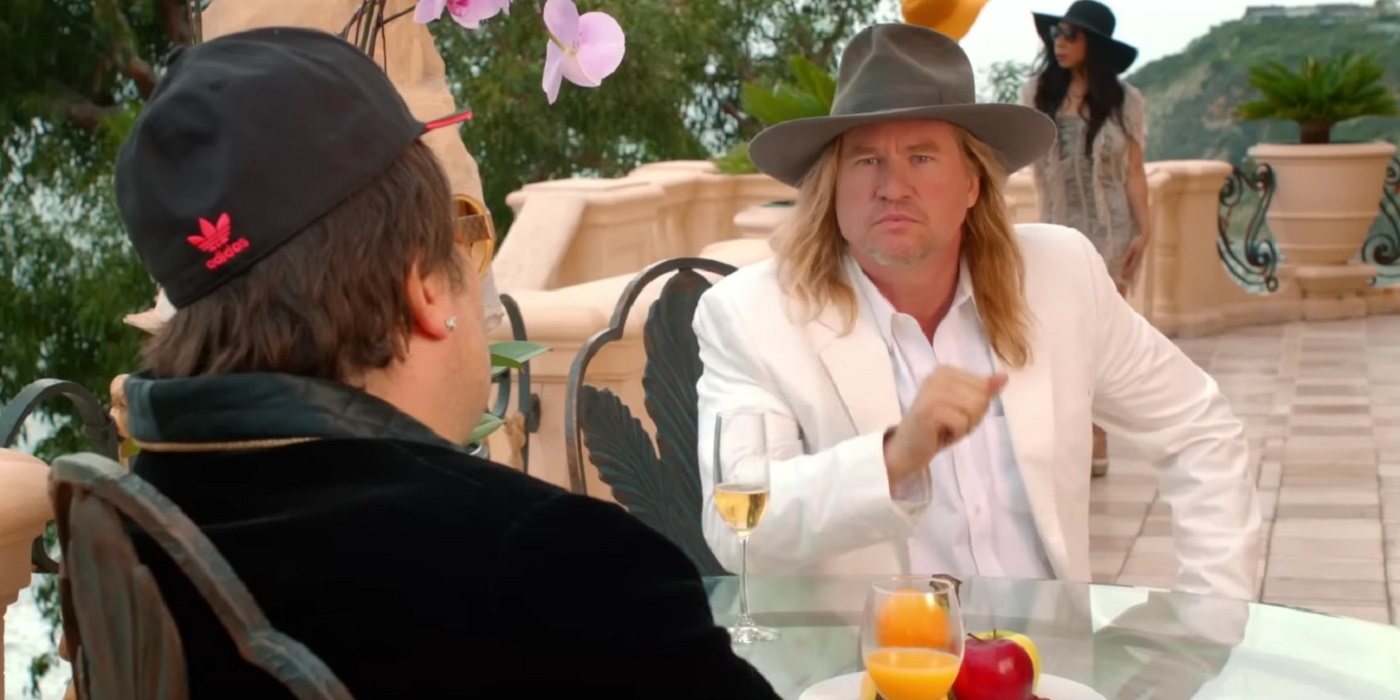 Kilmer is well known for his leading roles in blockbuster movies, however, he is just as impactful in small cameos across media. The actor notably made a small appearance in Tenacious D's music video for "To Be The Best". Tenacious D is a comedy rock duo that includes Jack Black and Kyle Gass. The band's comedic approach to the rock genre has inspired numerous artists including The Lonely Island.
2. The Actor Got His Start In The Theater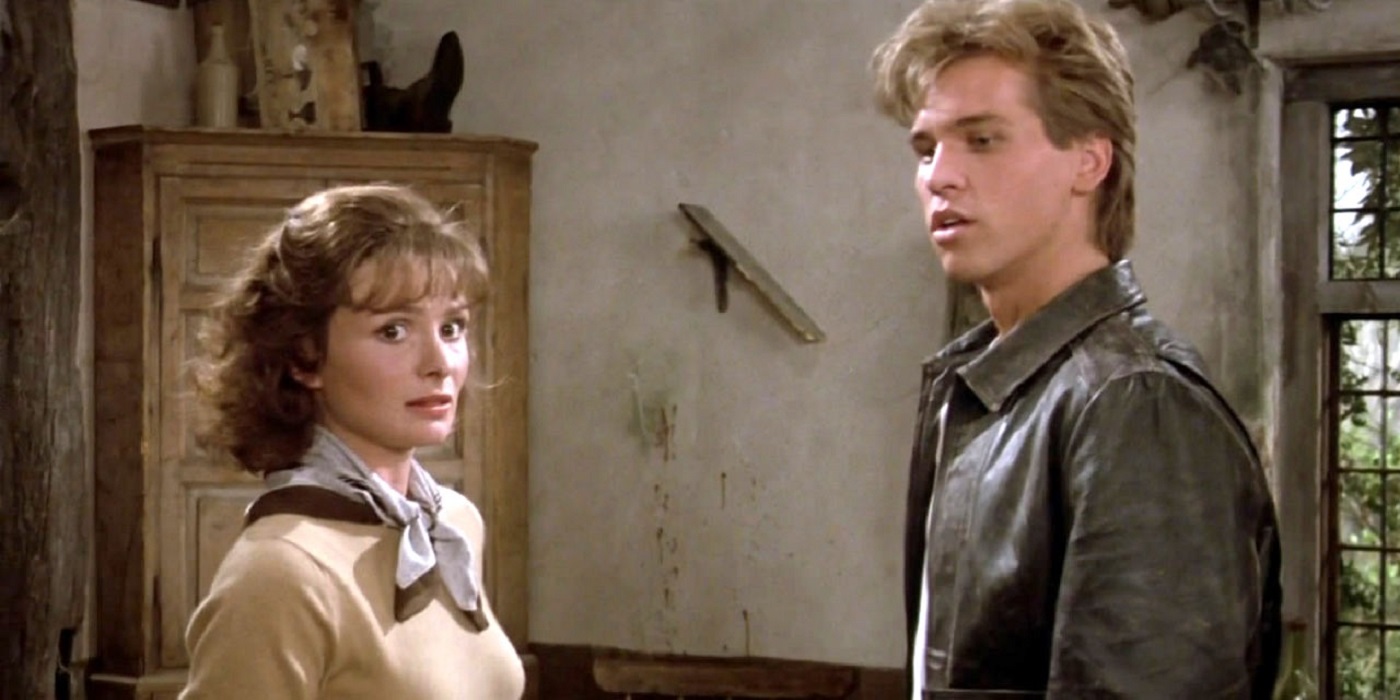 It is a known fact that Val Kilmer is a fan of the theater. Coming from a performing arts school, it comes as no surprise that Kilmer began his career on stage. In the 1988 Colorado Shakespeare Festival, Kilmer played Hamlet on stage. He has also appeared in Henry IV Part 1, The Ten Commandments: The Musical and more. He was most recently scene as Mark Twain in his one-man spectacle Citizen Twain (2012).
1. He Met His Ex-Wife Joanna Whalley While Filming Willow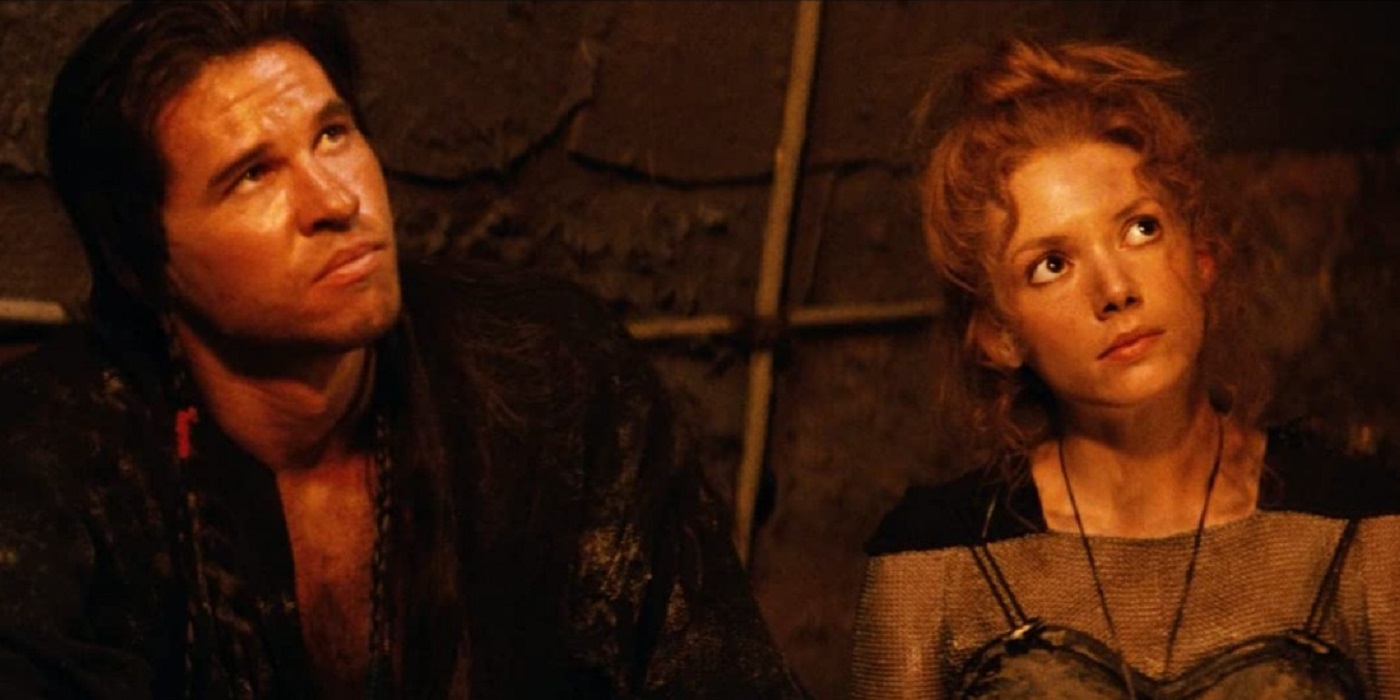 Kilmer met Joanne Whalley while filming Willow and the two began dating. The pair got married in 1988, the same year Willow was released. Beyond Willow, Whalley is known for her roles in Gossip Girl, The Borgias and as Sister Maggie in the Daredevil series, to name a few. Whalley and Kilmer had two children together, Mercedes and Jack Kilmer, before they divorced in 1996.
READ NEXT: Listen to Val Kilmer Get His Voice Back with AI Technology