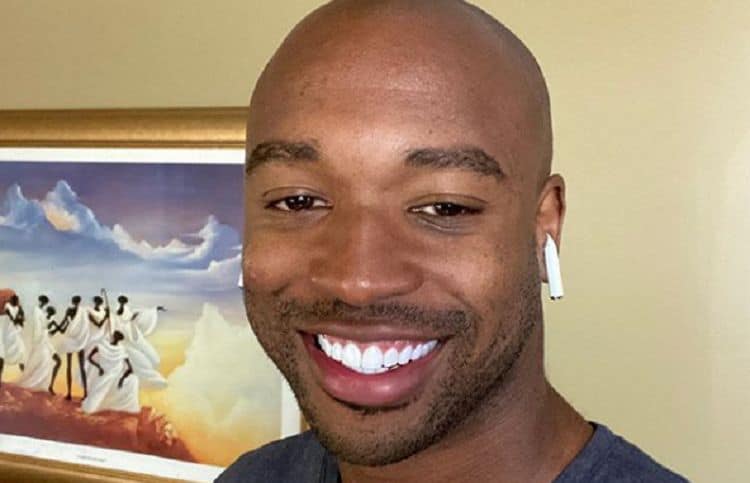 Reality TV has long been known for its ability to create drama and toxic situations, but when Vairrun Strickland signed up to be a part of The Lost Resort, he was hoping for a different kind of experience. Unlike other shows, The Lost Resort aims to help its cast members improve themselves and Vairrun is excited to be a part of it. The cast members will go through a serious of personal challenges that will push them to their limits with the idea that they'll come out feeling better on the other side. Although the series is just getting started, viewers are already excited about getting the chance to follow Vairrun's journey. Keep reading for 10 things you didn't know about Vairrun Strickland.
1. He's A Firefighter
Vairrun works as a firefighter for a suburb of Chicago called Markham. He is very passionate about serving his community and enjoys doing anything he can do to help. However, his job has often forced him to disconnect from his emotions which is one of the reason he believes that being on The Lost Resort will be beneficial to him.
2. He Loves To Exercise
Staying in good shape is an important part of working as a firefighter, but Vairrun's passion for physical fitness goes beyond his job. He is also a physique athlete who works hard to make sure that his body is in tip-top shape. When he isn't working, you can usually catch him in the gym.
3. He Loves To Travel
Traveling is one of the best ways to get away from the stresses of every day life. When you're on vacation in a beautiful place, it's easy to forget about negativity. With that being said, Vairrun likes to travel as often as he can. He has gotten the chance to see some beautiful countries such as Jamaica and Colombia.
4. He's A Mental Health Advocate
In recent years, discussing around mental health have become more popular. However, there are still lots of people who don't feel comfortable discussing their mental health and the challenges they may be facing. Vairrus is a strong advocate for mental health awareness and encourages people to use therapy and other tools to find a healthy balance.
5. He Once Sued The Chicago Police Department
In 2018, Vairrus sued the Chicago Police Department after he and several other members of a Black empowerment group were arrested while cleaning up trash in a local neighborhood. Strickland was not breaking any law at the time and believes that the arrests were a result of he and the rest of the group's appearances. Unfortunately, we aren't sure what the outcome of the lawsuit was.
6. He Has Samoan Tattoos
Vairrus is a proud member of team tatted, and his ink has a very special meanings. He told Heart and Soul, "The tattoos that I have were done by the Suluape clan of Samoa. I was given the opportunity to meet with the family, and have some work done by them at a convention back in 2009 when they visited the states. I kept in contact with them over the years, and since then travelled to Samoa to receive their kings tattoo called the Pe'a tatau."
7. He Suffered From PTSD
One of the reasons why Vairrus is such a strong mental health advocate is because he's faced struggles with his own mental health. Throughout the years, he has dealt with anxiety, PTSD, and panic attacks. Fortunately, he has been able to find the perfect combination of coping skills to help him improve his mental health.
8. He Has A Degree In Urban Planning
Becoming a firefighter wasn't something Vairrus had planned on. During his interview with Heart and Soul, he revealed that he has a bachelor's degree in urban planning. However, when he started his job search in the Chicago area, the market wasn't doing well. He learned that the fire department was hiring through a friend and decided to apply.
9. He's Single
Vairrus is a handsome guy which means that there will likely be lots of viewers who wonder about his relationship status. By the looks of his Instagram profile, he doesn't appear to be in a relationship. Instead, he seems to be more focused on bettering himself.
10. He Was In A McDonald's Ad
Vairrus loves to be in front of the camera and he's definitely a natural. Aside from the many physique photoshoots he's done, he also appeared in a social media ad for McDonald's in 2016. However, he didn't provide any details on how he ended up with the opportunity