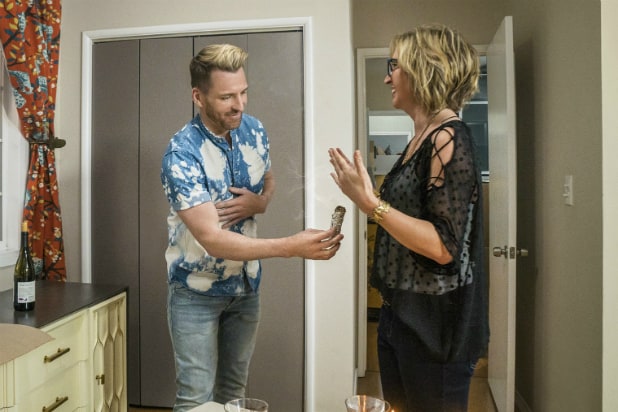 No one wants to live in a house which reminds them of a person you now hate or probably never want to see again. It is torturous, and you might drive yourself insane with every corner you turn, but it does not have to be that way. "Unspouse My House," which premiered on June 6, 2019, gives an alternative to healing our broken hearts. If you did not catch the first episode and are curious about the shows, here are a few details to keep you in the know.
1. It is produced by 51 Minds Entertainment
According to Wikipedia, 51 Minds Entertainment was created in 2004 following a merger between 51 Pictures which was owned by Cris Abrego, and Mindless Entertainment which was Mark Cronin's company. It has specialized in reality TV usually focusing on celebrities, on VH1. Matter of fact is without it, the VH1 ratings would still be plummeting, and maybe that is why Endemol did not waste the opportunity to buy a 51% stake of the company in 2008.
2. Orlando Soria is its host
Not everyone is made for television; some will bore you to death with their lack of enthusiasm while others try too hard and end up looking like they are putting on a show themselves. Orlando Soria is one of the lucky few who do not have to sweat in front of the camera because humor and charisma come naturally. He has managed to grow a following of thousands of online fans on his Instagram page and the honesty and humor he integrates into his post make him an excellent host. Besides, since he believes in the healing power of design, they could not have chosen a better host.
3. It revolves around using a home renovation to get over heartbreak
Some people will sit in the house for days crying their eyes out and eating a tub of ice cream while others will hit the gym to get rid of their anger when a relationship ends. Although these are all ways that help people deal with breakups, we now know that we have a therapy; you can remove all traces of the other person that reminds you of them and get your personal touch infused into the home. With "Unspouse My House," this idea has proven to work, with single people ready to eliminate signs of their spouses from every corner of the house seeming like they have already made their first step towards recovery.
4. It was approved for six half-hour episodes
We must admit that we would love to see the entire process of modeling a house; the backstory leading up to the heartbreak, what the single person has been doing to try and cope and the emotional satisfaction that comes with the house renovation. However, that would mean almost two hours for an entire episode which would then turn into a movie and not a series. With time limitation, we only get to see what can be squeezed in 30 minutes.
5. It focused on those living in Southern California
Maybe you are wondering what it took for the people who are featured on the show to be on air and would have liked to be on the program as well. According to Cheatsheet, one of the requirements they required for the first season was that you had to be living in Southern California. Other things included being a recently single person, attach a renovation budget, and also pictures of your home and yourself for consideration.
6. It airs on HGTV
HGTV has become synonymous to home makeover shows as evidenced by their ever-growing array of series such as Property Brother, Extreme Makeover: Home Edition, Fixer Upper, Flip or Flop, among others. If you want to pull in a large fan base, you can never go wrong with showing people how they can make their homes better, and since this series has a twist, then the audience is bound to love it.
7. It is different from any other HGTV home design shows
Home design shows have always been all about building happy homes for couples or families, and we have come to expect the concept, but with "Unspouse My House," everything has changed. According to Loren Rich, as reported in Multichannel News, "Unspouse My House" is different from anything they have ever brought to HGTV most notably because of the humor that Orlando incorporates in the entire show. Besides, it will focus on single people and moves away from the family concept to which we have grown accustomed.
8. Its concept of from Orlando's personal experience
Break-ups are part of life, and everyone has had their share of heartache. However, not all of us are willing to share, especially with strangers on social media the kind of pain we are going through. Orlando Soria announced on his blog in 2013 that the relationship he had waited for his entire life was done and just when we thought he had found the right partner he broke the news in 2017 that his heart had been ripped off his chest again. He, therefore, moved into a new apartment and redesigned the place, documenting every step of the way, and sharing on Instagram.
9. Each project takes four weeks at most
Contractors can take their time when doing a little construction in your home, not caring that you have to spend the weeks in a motel and incurring more expenses. Although the show does not cater to the remodeling expenses, they do you one better; they ensure that the time you have to stay out of home is minimal by doing a quick yet thorough job. The projects, therefore, take three to four weeks before the homeowners can move in, back to their houses.
10. The homeowner foots the bill
Remodeling a house can eat into your budget, and you have to be prepared for other unforeseen costs that may arise. That said, HGTV is not going to be footing your bill, but they chip in a small amount. Of course, if the homeowners had their way, they would want to create palaces at the expense of someone else. Therefore in an attempt to have them remain sober and maintain a realistic budget, the show not only needs you to own a home but have the money required to cover the renovation.
Tell us what's wrong with this post? How could we improve it? :)
Let us improve this post!