Pee-wee Herman is a character loved and appreciated worldwide. It was created by comedian and actor Paul Reubens in late 1970s. Pee-wee first appeared in a stage show and quickly became the star of his own TV show, Pee-wee's Playhouse, which aired from 1986 to 1990 and even won 15 Emmy Awards. Over the years, Pee-wee has become a pop culture icon, known for his zany sense of humor and childlike behavior.
Originally, Pee-wee Herman was conceived as a nervous guy struggling to complete his set. Reubens created the character along with Phil Hartman. He used a small gray glen plaid suit as his costume from the outset. As the character evolved, Pee-wee became more than just a jittery lad, he became a fully-formed character with his own unique personality and quirks.
Here are 9 unknown facts many of you may not be aware of about the famous, quirky character.
1. Pee-wee's gray suit was a loaner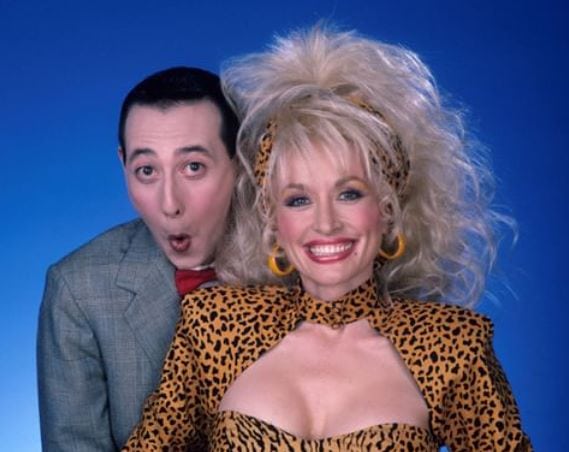 Pee-wee's now-iconic gray suit was a loaner from Gary Austin, the director, and co-founder of The Groundlings. Reubens never returned the suit and ended up wearing it for the entire run of Pee-wee's Playhouse. He also received a kid's black bow tie from someone, which he later replaced with a kid's red bow tie. The white shoes, however, were Reubens' own. Despite the makeshift nature of his outfit, Reubens had great success with it and saw no need to change it.
2. Pee-wee has a special connection with Rob Zombie And John Singleton
It's always interesting to learn about the early experiences of successful individuals and how those experiences may have influenced their later work. Rob Zombie has become a well-known musician, filmmaker, and screenwriter, while John Singleton left his mark on the film industry with his powerful work as a director and screenwriter. Both of them worked as production assistants in Reubens Pee-wee's Playhouse.
3. Pee-wee Playhouse was supposed to be an animation
After the success of Pee-wee's Big Adventure, CBS approached Reubens about creating a children's series around the character. However, they wanted it to be animated, which Reubens wasn't interested in. He preferred a live-action format, similar to the kids' shows he grew up watching, such as Howdy-Doody and Captain Kangaroo. Reubens was more interested in creating a show that was closer to his original stage show, and ultimately, that's what Pee-wee's Playhouse became.
4. The name Pee-wee origin is as quirky as the character
Paul Reubens found inspiration for the name Pee-wee Herman from two sources. The first was a miniature harmonica made by the Pee-wee company, and the second was the surname of an energetic boy he knew from his youth. Reubens believed that the name sounded like a real name that a parent might give a child they didn't care about, and he liked the idea that it sounded both innocent and mischievous at the same time. Ultimately, the name Pee-wee Herman became synonymous with the quirky and irreverent character that Reubens created.
5. Pee-wee bike sold on eBay
In 2014, a bike featured in Pee-wee's Big Adventure was put up for auction on eBay. The seller had hoped to get $15,000 for the iconic prop, but it ended up selling for an impressive $36,600. The price is evidence of the enduring popularity of the character and the film. The bike, customized for the movie with a red and white color scheme, became an iconic symbol of Pee-wee's whimsical and playful personality.
6. Paul Reubens is Mostly Recognized as Pee-wee Herman
Yes, Reubens is often credited as Pee-wee Herman, the character he created and portrayed in numerous films, TV shows, and stage performances. The character of Pee-wee Herman has become so iconic that it's difficult to separate him from Reubens, and many people still refer to Reubens as Pee-wee Herman even when he's not in character.
7. Tim Burton owes his successful career to Pee-Wee Herman
After Pee-wee Herman became popular in The Pee-wee Herman Show, Warner Bros. wanted to make him a movie star. They had another director in mind, but people suggested Tim Burton. Paul Reubens watched Burton's movie Frankenweenie and knew he was perfect because he had a good sense of style and art direction. This led to the making of Pee-wee's Big Adventure, which became a huge success and helped Tim Burton become a famous director.
Tell us what's wrong with this post? How could we improve it? :)
Let us improve this post!