Gene Wilder was a celebrated actor, comedian, filmmaker, and writer who captivated audiences with his unique talent and on-screen charisma. He is best remembered for his iconic roles in classic films such as Willy Wonka & the Chocolate Factory, Young Frankenstein, and Blazing Saddles. Throughout his career, Wilder was known for bringing his own unique spin to every project he worked on.
His early days in the theater and later work in film and television left an indelible mark on the entertainment industry. From his hobbies and interests to his relationships and life off the screen, Wilder led an interesting life many fans would love to know more about. While his work has been celebrated for decades, many facts are still unknown to those who want to take a closer look at this legendary figure.
1. His real name is not Gene Wilder
When Wilder was accepted into the Actors Studio in 1961, he decided to adopt a stage name. He chose the name "Wilder" as a tribute to playwright Thornton Wilder, and he selected "Gene" as his first name because he liked the sound of it and because it was similar to the name of the protagonist in Thomas Wolfe's novel Look Homeward, Angel.
2. His family condition got him to acting
At 8, his mother had a heart attack due to rheumatic fever, and the doctor told him not to argue with her as it could prove fatal. This made Wilder afraid that even small arguments could harm his mother. So, he tried to make her happy instead.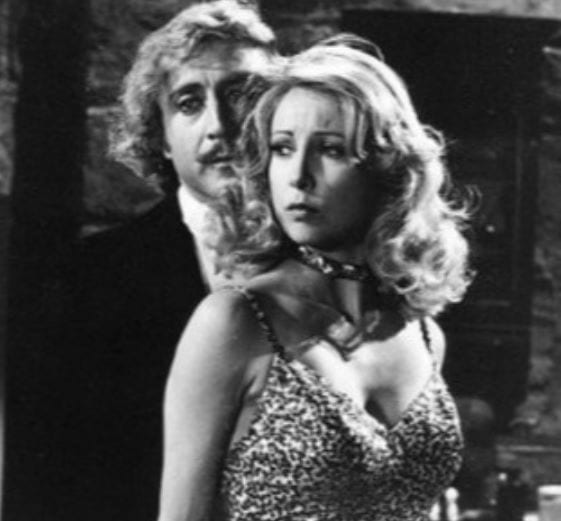 Then at 11, Wilder saw his sister perform a monologue and observed how the audience became silent when she was in the spotlight. This sparked his interest in acting, which he believed could provide him with the attention he lacked due to his mother's illness. Wilder requested acting lessons from his sister's teacher but was told to come back two years later, which he did.
3. He was a medic in the US army
In 1956, Wilder was drafted into the US Army after completing his studies. He served for two years as a paramedic in the Department of Psychiatry and Neurology at Valley Forge Army Hospital in Pennsylvania.
4. He did not watch the 2005 remake of Willy Wonka
Tim Burton directed Johnny Depp in the 2005 adaptation of Charlie and the Chocolate Factory. Wilder played the same character in the 1971 original. Depp hoped to approach the role of Willy Wonka differently than Wilder did. While Wilder always liked Depp, he did not want to see the film because he did not want to be disappointed in Depp's portrayal.
5. He is a celebrated author
Another fact about Gene Wilder is that he was also a gifted writer who authored several literary works, including the memoir Kiss Me Like a Stranger and the novel My French Whore, which was a well-received humorous spy romance set in 1918. He also published What Is This Thing Called Love?, Something To Remember You, The Woman Who Wouldn't, and Gilda's Disease: Sharing Personal Experiences and a Medical Perspective on Ovarian Cancer.
6. He married four times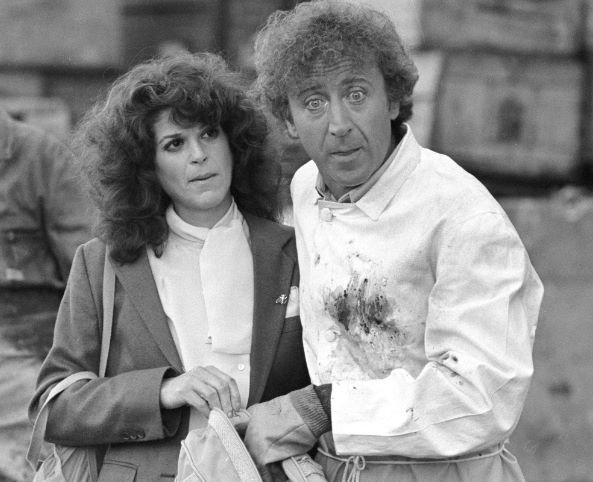 Wilder married four times in his life. His first marriage was to Mary Mercier, whom he met while studying at HB Studio; it lasted for five years. His second marriage was to actress Mary Joan Schutz, his sister's friend. After marrying Shutz, Wilder adopted her daughter Katharine from a previous relationship but later divorced Shutz after seven years. After that, Wilder was married to Gilda Radner, a fellow comedian, and actress, until her death due to ovarian cancer. Finally, he got married to Karen Boyer, whom he met while working on a movie, and stayed with her until his death in 2016.
7. He despised modern movies
Wilder's last film appearance was in 1991's Another You, followed by a few television appearances. He shifted his focus to writing and publishing novels and memoirs. In a 2013 interview, Wilder expressed his disinterest in movies stating he was "tired of watching the bombing, shooting, killing, swearing, and 3-D." He also enjoyed watercolor art and was a skilled painter. Despite rumors of a comeback, Wilder ultimately retired from acting and passed away in 2016.
Tell us what's wrong with this post? How could we improve it? :)
Let us improve this post!