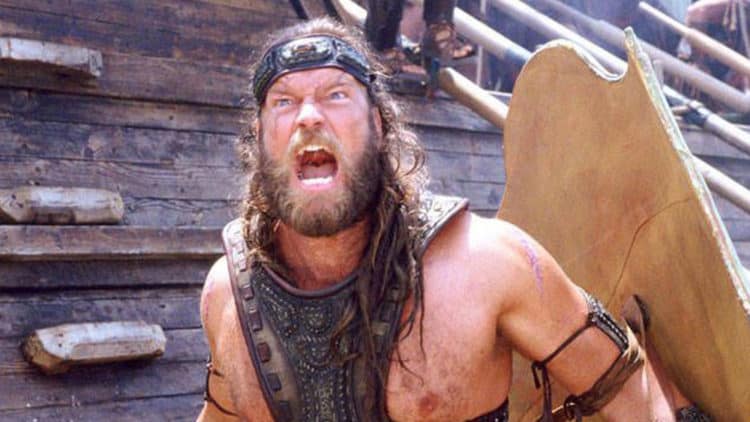 Tyler Mane has officially been acting professionally for more than 30 years and he has done a lot of cool things during that time. Throughout his career has had a variety of TV and film roles although most of his work has been focused on the big screen. Most viewers will know him best for his role in movies like X-Men and the Halloween remake. TV fans will be excited to know that Tyler is on his way back to the small screen with his role in the upcoming TV series Jupiter's Legacy. In addition to that, he also has a couple of other projects in the works that will continue to highlight just how talented he is. Keep reading to learn 10 things you didn't know about Tyler Mane.
1. He Is Canadian
Tyler has spent the majority of his career working on American projects, but he is originally from Canada. He was born and raised in Saskatchewan and attended City Park Collegiate Institute. As a true Canadian, it goes without saying that Tyler enjoys watching hockey and he appears to be a fan of the Maple Leafs.
2. He Was A Professional Wrestler
Most people are lucky if they get to do just one thing they love during their lifetime. Tyler is fortunate to have experienced that twice. Before he got into acting, Tyler had a career as a professional wrestler. His career lasted for a decade from 1986 to 1996 and he got the opportunity to compete all over the world.
3. He Loves Dogs
As the debate between dog and cat people continues to rage on, Tyler knows exactly what side he stands on. He is a diehard dog person (he still has love for cats, too) and he is especially passionate about adopting dogs. He is a very proud pet parent to four dogs and they have their own Instagram profile.
4. He Is A Father
Being a pet parent isn't the only fatherly duties Tyler has. He also has two children from his marriage to Jean Goertz. There doesn't seem to be any information online about his children. Tyler is currently married to Renae Geerlings. The couple does not have any children together.
5. He Is Been In A Video Game
Tyler loves trying new things and that extends beyond live action work. He has also given voice acting a try. He was the voice of Sabertooth in the 2006 video game X-Men: The Official Game. That is his only voice acting credit at the moment and there's no information on whether he plans to do more in the future.
6. He Really Appreciates The Simple Things
As a part of the entertainment industry, Tyler has access to a lot of cool things. At the end of the day, however, it's the simple things that really mean the most to him. When he isn't hard at work, you can usually catch him enjoying his free time by spending time out in nature and taking in the beauty around him.
7. He Has Dyslexia
When Tyler was younger, he dealt with a lot of bullying due to the fact that he wasn't like the other kids. During an interview with Cinema.com Tyler said, "Everybody goes through his or her awkward phase growing up and I had mine. I had reading disabilities that I had to overcome, being slightly dyslexic."
8. He Isn't Afraid To Step Outside Of His Comfort Zone
For some people, the idea of trying new things is completely terrifying. For people like Tyler Mane, however, new things are totally exciting. He is the kind of person who is always looking forward to having new experiences and stepping outside of his comfort zone is something he welcomes. There's no doubt that this quality has been very beneficial to him over the years.
9. He Is A Writer And Producer
Tyler has spent the majority of his career being in front of the camera, but that doesn't mean he's afraid to step behind it from time to time. He has also done some work as a writer and producer. He will be producing and starring in an upcoming movie called The Horror Show.
10. He is A Pretty Private Person
Tyler isn't the kind of actor who enjoys sharing his every move with the public. In fact, he's actually the exact opposite. Even after so many years in the industry, he has made it a point to keep certain details of his life to himself. For example, although he is pretty active on Instagram most of his content is related to his work.