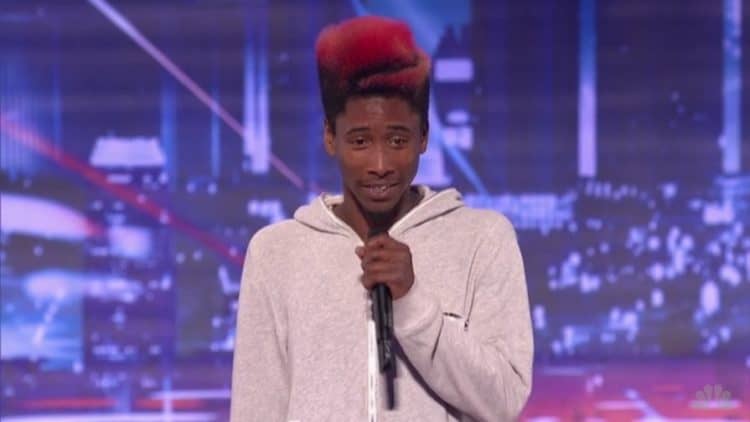 America's Got Talent has been making people's dreams come true since its first season back in 2006. Unlike other talent competition shows, AGT welcomes all sorts of performers. In 2012, Alonzo Jones, better known by his stage name, Turf, hoped to be the next person to see their dreams turn to reality thanks to the show. Turf is a very talented dancer who had been honing his skills for several years. His performance left the judges completely in awe of his abilities but unfortunately he didn't win the season. However, being on the show got him lots of exposure and allowed him to reach new heights. Keep reading for 10 things you didn't know about America's Got Talent Contestant, Turf.
1. He Performed In Las Vegas
One of the biggest bummers about not winning AGT is not getting the cash prize, but being on the show ended up being good for Turf's pockets in other ways. His appearance allowed him to get more performance opportunities and he went on to have his own show called The Ultimate Variety Show and Zombie Burlesque at the V Theater in Las Vegas.
2. He Was Homeless
Turf's journey to the AGT stage wasn't an easy one. When he told his mother that he was serious about dancing and wanted to pursue it, she kicked him out of the house. This resulted in him living on the streets for two years until he was able to save enough money for his own place.
3. He Started A YouTube Channel
In the summer of 2009, Turf started a YouTube channel where he posted videos of his performances as well as a few vlog style videos. Unfortunately for his fans, he hasn't uploaded any new content in four years, however, his channel still has more than 9,000 subscribers and over a million views.
4. He's From New Jersey
Turf was born and raised in the Newark, NJ area which is where he got his start as a street performer. Since Newark is located just outside of New York City, Turf also made a name for himself in New York. And you know what they say, if you can make it in New York you can make it anywhere.
5. His Social Media Presence Is Very Lowkey
Most performers who have been on shows like AGT capitalize on it as much as possible. A solid showing also usually leads to lots of followers on social media. But since living the show, Turf's social media activity has been pretty uneventful. He hasn't posted anything on Facebook of Twitter in the last few years and his Instagram account, which only has 5,996 followers, is currently private.
6. His Nickname Comes From A Style Of Dancing
In the entertainment industry, the nickname you chose can be one of the factors that helps make or break your career. In an interview with ShowTickets.com, Turf revealed that he got the nickname from a popular style of dance in his hometown called turf.
7. He Considers Himself A Foodie
For Turf, staying active isn't just about looking good, it also helps him perform his best. However, staying in shape doesn't mean that he doesn't love to eat. While talking to Show Tickets, Turf shared that he thinks of himself as a foodie and he loves to try all the different restaurants in Las Vegas.
8. He's Been Practicing Since He Was 13
Turf is often labeled as a dancer although by definition what he does is contortion. Flexibility is the key component in pulling off the stunts he does. Most people couldn't even imagine moving their bodies the way he does, but it's become second nature to Turf. He started practicing his flexibility when he was 13-years-old and continued to push himself.
9. He May Be On AGT Again
There's nothing official that says Turf will ever grace the AGT stage again, but there is always a chance that he could appear on the spin off show, America's Got Talent: The Champions. The series premiered in 2019 and has been a big hit among AGT fans who love getting the chance to see some of their favorite contestants compete again.
10. He Hopes To Inspire Others
As a performer, one of Turf's main goals is always to make sure that his audience is entertained. Further than that though, he also hopes that his story and his talent will inspire others to never give up on their dreams and keep pushing forward no matter what. I think it's safe to say that just by appearing on AGT he accomplished both of those things.