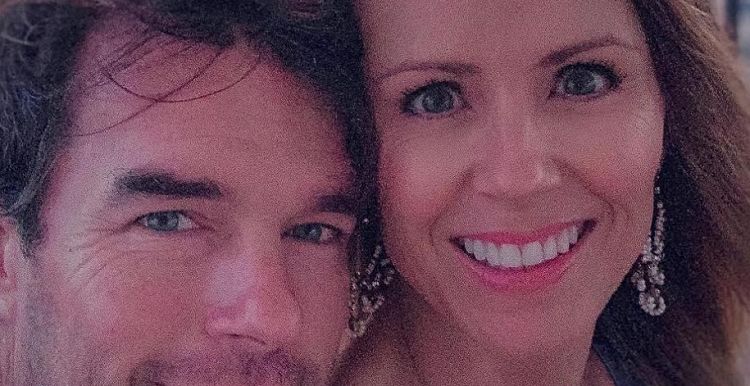 This may be a tough one for some fans to believe, but it's been nearly 20 years since The Bachelor aired its first episode in 2002. When Trista Sutter decided to sign up to be a contestant during season one, she had no way of knowing what she was getting herself into. Although she didn't find love on the show, she went on to become the first Bachelorette. Thanks to the show, she met her now husband, Ryan Sutter, and the two have been married since 2003 and have two children together. Recently, Trista shared that Ryan has been suffering from some health issues. While things definitely haven't been easy for the Sutter family as of late, Trista is going her best to keep moving forward. reading for 10 things you didn't know about Trista Sutter.
1. She's Made Lots Of TV Appearances Since The Bachelorette
As the first ever Bachelorette, Trista has cemented her spot in reality TV history. After her time on the show, she has continued to stay in the spotlight by taking advantage of other TV opportunities to work as a correspondent/host. Some of the shows she's appeared on include The View and Good Morning America. She has also competed on shows like Fear Factor and Dancing With the Stars.
2. She Did Some Acting
Reality TV opportunities aren't the only things that have gotten Trista in front of the camera. She's also tried her hand at acting although it doesn't appear she was ever serious about pursuing an acting career. According to her IMDB profile, she has one acting credit for a 2003 appearance in the TV series, Less Than Perfect.
3. She Was A Dancer For The Miami Heat
Even before Trista made her reality TV debut, she already had some experience being in the spotlight. She has always loved to dance and got the opportunity to do it on a major stage. She was once a professional dancer for the Miami Heat, a position she held for two seasons.
4. She Loves To Travel
Getting out and seeing the world is something that has always interested Trista. After all, she must have an adventurous side if she was willing to sign up for The Bachelor. Trista has been fortunate to do a lot of traveling over the years both in and out of the United States.
5. She Uncovered A Production Secret About The Bachelorette During Her Bachelorette Party
By now most people know that reality TV isn't exactly real, but back in 2002 there were a lot of things about the genre that were yet to be discovered. Coincidentally, Trista uncovered one of those things during her bachelorette party. She told the Huffington Post, "at our bachelor/bachelorette party, one of the producers left their binder out — like they forgot their binder somewhere and one of the people who was at the bachelor/bachelorette party picked it up and gave it to us. And it had, like, their characters, like the storylines for every person"
6. She Studied Exercise Science
Trista was born in Indiana but raised primarily in St. Louis. She decided to return to Indiana to attend college at Indiana State University. She earned a bachelor's degree in exercise science from the university. Trista then went on to get her master's degree in physical therapy from the University of Miami.
7. She Enjoys Spending Time Outdoors
As someone who was born and raised in the midwest, Trista has lots of love and appreciation for nature. She enjoys spending time outdoors and some of her favorite activities include hiking and swimming. When the weather is nice, you can always almost catch Trista outside enjoying a nice day.
8. She's An Author
Trista has certainly made the most of her 15 minutes of fame. In addition to making many TV appearances, she's also made her way into the literary world. In 2013, she released her first book Happily Ever After: The Life-Changing Power of a Grateful Heart.
9. She Likes To Spread Positivity
Life is full of ups and downs and it can be incredibly easy not to let negative thoughts take over. Trista does her best to be a positive and optimistic person and she hopes to share this energy with the world. She loves to share good vibes with her followers on social media and many of her fans have returned the favor.
10. She Hosts A Podcast
On top of all of the other things Trista has done over the years, she's also added a podcast to the mix. She is the host of a podcast called Better Etc. with Trista Sutter which releases new episodes on a weekly basis. The show is focused on helping people 'better' their knowledge in different areas of life so they can make better decisions.
Tell us what's wrong with this post? How could we improve it? :)
Let us improve this post!