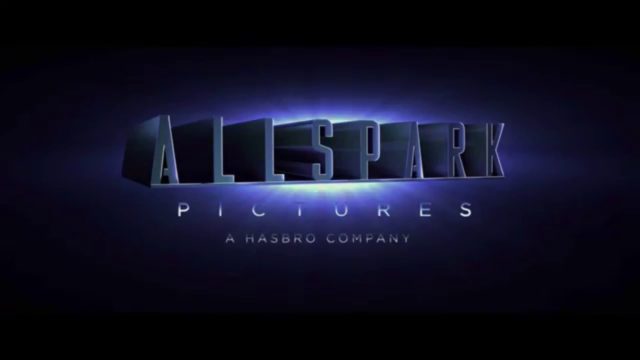 Hasbro owns a lot of media properties. Furthermore, a fair number of those media properties possess the potential to be turned into successful movies. For proof, look no further than the Transformers franchise, which has managed to earn hundreds of millions of dollars at the box office in spite of the fact that none of the movies have met with a positive reception from the movie critics. Besides Transformers, other Hasbro media properties of note include but are not limited to G.I. Joe, My Little Pony, and Dungeons & Dragons, some of which are in their prime while others are still capable of commanding entire legions of fans.
As a result, it should come as no surprise to learn that Hasbro has an entire segment of its business focused on translating its media properties to the screen, which has resulted in some successes here and there. However, it has not been until recent times that Hasbro has made a serious effort to launch its own movie studio in the form of Allspark Pictures, which will be headed by Greg Mooradian.
Can Allspark Pictures Succeed?
Hasbro has been interested in owning its own movie studio for some time. For example, it was considering a merger with DreamWorks Animation at one point in time, though those negotiations failed because of some obstacles that could not be resolved by the two parties. Furthermore, there was the time that it was interested in buying Lionsgate, which fell through because the two sides could not agree on a sale price. Hasbro's choice to launch its own movie studio eliminates the standard complications that come with bringing in an existing set of operations, but the same time, it sacrifices the chance to snap up said operation's expertise and experience, which are not assets that can be built up within a short period of time even with significant investment. As a result, it is something of a mixed prospect, meaning that it remains to be seen how it will turn out.
Regardless, it is clear that while the new movie studio is interested in operating on its own, it is interested in maintaining Hasbro's current cooperation with Paramount as well, which is unsurprising when said partnership has resulted in a number of profitable successes for both parties. It will be interesting to see whether Allspark Pictures will be able to convince Paramount to step up their cooperation by teaming up on various components of the movie production process by using their current cooperation as a springboard. In particular, Allspark Pictures seems to be interested in seeing whether others would be willing to co-finance its new projects, though it remains to be seen what projects based on what media properties will be proposed.
What Is the Hasbro Universe?
With that said, people might be interested to know that Allspark Pictures is being launched at a time when there are stories that Hasbro is interested in launching a shared universe of its media properties in a similar manner to the Marvel Cinematic Universe, the DC Extended Universe, and the Dark Universe. However, it is hard to imagine Hasbro's various media properties being as natural fits for one another as either Marvel's media properties or even DC's media properties, though considering the push for a crossover between Transformers and G.I. Joe, it seems possible that interested individuals will get the chance to see the results of such a shared universe for themselves sooner rather than later.