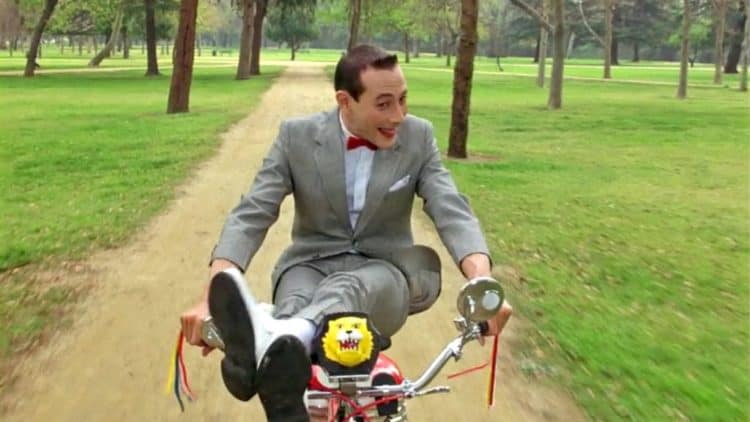 This heavy metal band was known largely for knocking the educational system and highlighting differences between kids and parents, and they were absolutely loved for it. The act of wearing makeup was kind of odd to some but it somehow highlighted their slapstick mentality since a lot of their songs seemed to parody the two issues mentioned in the beginning. They were reviled and even railed against quite often but they still gained a loyal fan base that absolutely revered them. If they hadn't made their way into movies and TV with their music it would have been a massive surprise since they definitely have the look and the sound that is needed.
5. Jackass 3D – The Kids Are Back
This song couldn't have gone to anyone better. Jackass is known for being outright stupid and even a bit dangerous at times and more than that, it's meant to be a giant list of gags from front to back. The entire film is nothing more than one giant trip through the minds of the cast and whatever gags or stunts they can come up with to make people laugh, vomit, or both.
4. Road Trip – I Wanna Rock
When a college student accidentally send a videotape of himself and a young lady having sex he and his most trusted friends set off on a road trip of epic proportions that sees them wrecking and setting fire to car, "borrowing" a special needs bus, and of course getting into as many hilarious and impractical situations as is humanly possible to retrieve the videotape before his girlfriend finds it in her mail.
3. Combat High – Be Crool to Your Scuel
This is great just for the inclusion of Bobcat Goldwaithe and Alice Cooper. The entire video is based on making fun of one of Twisted Sister's most favorite subjects, school. The depiction of the students as zombies is an interesting look and unfortunately very accurate since thanks to studies and research most kids feel like the walking dead when they attend school due to lack of sleep.
2. Pee Wee's Big Adventure – Burn in Hell
Unless you know the band that well you wouldn't even recognize them in this clip simply because they're not done up in their usual getup. What's funny about this is that they're in the middle of filming the video during the movie as Pee Wee comes gliding through on his bike followed closely by security. At that point they stop singing and you can see that they're lip syncing, which even at that time as a big no-no for diehard rock and roll and metal fans.
1. Ready to Rumble – We're Not Gonna Take It
Bif Naked did this version of the popular song but it sounds just as great as the original and captures the moment very nicely. Set in the world of professional wrestling, Ready to Rumble is the story of Jimmy King as well as Gordie and Shaun, who are his biggest fans. Together they have to find a way to reclaim the glory that Jimmy lost and make him the champion that people want him to be. This song is also used in the movie "Iron Eagle."
It's still easy to just start singing a Twisted Sister tune in this day and age, and it's a lot of fun.
Save