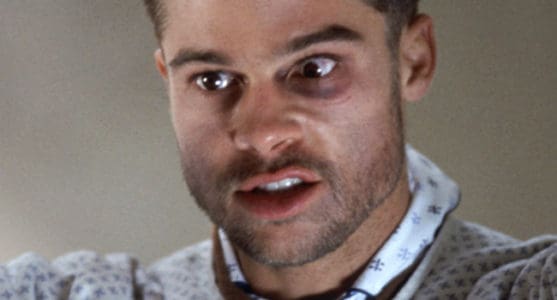 Another legend has passed, and the world is a little less for it as we mourn that loss of Antoine Domino Jr., affectionately and famously known was Fats Domino. If you don't recall his music it might mean that you were either born prior to 2000 or simply didn't listen to a lot of jazz in your day. Fats Domino was known to many people for his music even if they weren't fans in particular of the style. The man created some of the most catchy and fun songs in the history of music and was a performer unlike any other that could easily capture the attention of an audience and hold it until the last note.
Here are just a few of his contributions that have gained a good deal of attention.
5. Ain't That A Shame-Mafia II
Do you recall the days when video games only had the simple scores that went on and on and on? Thankfully smarter heads have prevailed since that time and have decided to inundate video games with a much more updated soundtrack. This means that while kids are still playing violent and disturbing games they're also getting an impromptu lesson in what good music really is. Now the only issue is whether they listen or not.
4. Poor Me-Meet the Parents
It's the one thing that a lot of guys dread when they meet the perfect girl for them, meeting the parents. The great part for a lot of guys is that if they're respectful and treat their girlfriend or fiance well then the woman's family should be easy to get along with. After all, not everyone is like Jack Burns, and those that are seem to be rare thankfully.
3. Blueberry Hill-12 Monkeys
This was definitely one of Bruce Willis' odd movies, even though a lot of people have taken to liking it since it's release. The time travel back and forth and the strange way that the movie messes up the timelines is kind of hard to follow, but one thing is clear, Willis' character is definitely happier in the past, no matter that he's only there to do a job and then go back.
2. My Blue Heaven-My Blue Heaven
It can't be easy to go from big-city living to a small, suburban town where people don't react to your presence with disinterest or hostility all the time. Obviously this isn't the case in the real world, at least not all the time, but in this movie Steve Martin manages to take the mob life into the suburbs for a riot of laughter and an experience that also shows that you can't judge a book by just one look.
1. I'm Walkin'-Married with Children
Al just can't seem to win, ever. He's got a wife that doesn't respect him, kids that cherish the thought that they might not be his, and a life that just gets continually worse with only a few bright spots here and there to make it worth living. But in this episode he at least comes out with what he thinks is a win as he finally drives his new used car into his garage with a confident bounce in his step and a smile on his face. It's one of the few times you get to see Al really happy.
Fats Domino managed to create a legendary career and a lasting legacy that will continue to live on in pop culture. Rest in peace sir.