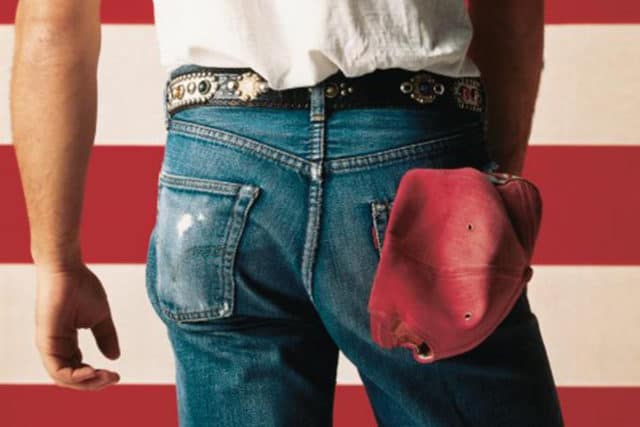 It's one of the songs that made you proud to be an American citizen and a track that was highly popular when it came out and continued to be so for a long time after. In fact it's still a popular track but since Springsteen's career has gone from being on fire to kind of simmering for a while it's been allowed to die down now and again. But every 4th of July and whenever the moment warrants it this song is still in the minds and on the lips of many Americans that are proud of the country they live in and are fans of The Boss to such a degree that they'll gladly croon one of his most famous tracks again and again.
Even in film Springsteen is still one of the most sought after artists as his tracks have been used frequently in Hollywood productions.
5. Skins
Skins is the story of two Lakota brothers that are complete opposites. One is an alcoholic that does little but cause trouble while the other is a respected lawman that seeks to keep people out of trouble. As it's shown however the lawman eventually goes rogue to see justice done while the drunk does little more than bemoan his station in life and demand that their people be taken more seriously. It's a powerful movie that deserves a lot more recognition than it has received.
4. Canadian Bacon
Even the most off-key singers can enjoy a good Bruce Springsteen song now and again. Of course it would be better if they knew the rest of the lyrics. It's kind of ironic really that John Candy would be singing about being born in the USA when he was born and raised in Canada and in the movie is a born and bred American. That just seems kind of funny all on its own.
3. Born in East L.A.
Cheech and Chong were at their best when they were still performing comedic performances. Once they split up and went their own ways it was really only Cheech that had any real success. Tommy Chong showed up now and again in films but never really enjoyed the stable success that Cheech went on to achieve as a supporting player in many films. In this film Cheech was allowed to parody Born in the USA and it turned out to be pretty funny.
2. Sesame Street
Believe it or not as popular as Born in the USA has been over the years it's been shown on TV far more than film. This parody that takes from the song was allowed to air considering that Springsteen has an obvious sense of humor and doesn't take such renditions of his song in a bad light. It was amusing and no doubt a lot of fun for kids that watched the show.
1. 2 Live Crew
Once again this just shows that Bruce Springsteen is very giving when it comes to agreeing to lend out the rights to his song so that others can make their point. This was in response to accusations that 2 Live Crew's albums were too obscene and should be banned from stores. Springsteen was more than okay with the rap group using his song as it dealt a great deal with the 1st Amendment and was a rallying cry to those that agreed that the album should be allowed to remain on the shelves.
Born in the USA has been used in many various ways but it's powerful message has always managed to shine through no matter what venue it's featured in.
Save
Tell us what's wrong with this post? How could we improve it? :)
Let us improve this post!