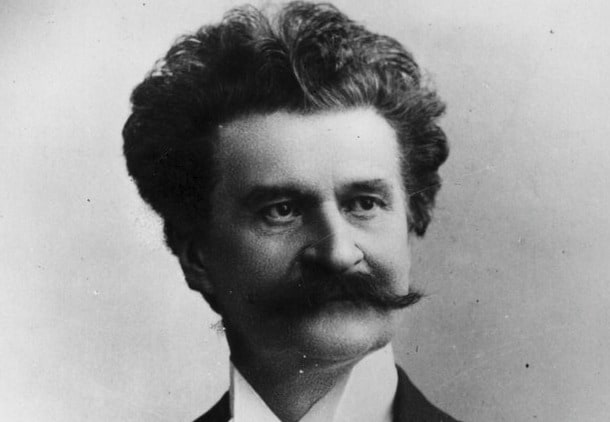 Richard Strauss's well known composition, Also Sprach Zarathustra, has since the dawn of movies and TV become one of the most overused and yet still anticipated pieces of music in history. It's typically used when something needs to seem epic, or simply more prominent than it would have been on its own. Stanley Kubrick used it to great effect once and this led to a lot of other filmmakers deciding that it would be a great idea to follow suit.
Sometimes it's classic, other times it's meant as a parody.
5. Zoolander
Male models are simply not this dumb. Some of them might be a bit dim for one reason or another but this is beyond the norm. The parody that is Zoolander is kind of aimed at the modeling industry on the whole, but it really focuses more on male models and how ignorant as well as arrogant they can be. Somehow enough people loved this movie that it managed to get a sequel, but hey, to each their own.
4. Toy Story 2
In some cases the song by Strauss is used more as a gimmick than anything. Toy Story employs a fairly wide range of music throughout it's three movies, and in this one Strauss's contribution shows up during a video game version in which Buzz Lightyear does battle with his nemesis Zurg, after making his way through traps and a challenge that triggers the opening chords to the track.
3. WALL-E
It might seem a bit extreme but the kind of future that's seen in WALL-E seems to be feasible as humans have become so complacent and so dependent on machines that they've become fat, lazy, and unable to move. Simply getting to their feet is a monumental effort that seems Herculean in the attempt. Time to start looking at ourselves and wondering just what's going to happen when the future comes it seems.
2. The Simpsons
The Simpsons is another show that has kind of earned the right to sample music from various sources since it's been on so long and it's created a loyal fan base that are like the tides, they come and go as they will. For a TV show that's become known around the world however it says a lot that they've stuck around this long and have still been seen to be just as popular now as they were when they hit their stride.
1. 2001: A Space Odyssey
Kubrick hit a serious home run with this song when he put it into his movie. I wonder if he even knew what he'd done until it was time to unveil it and watch people react. This song manages to put an epic spin on just about anything its attributed to, and 2001: A Space Odyssey, was perhaps the most perfect placement of Strauss' composition that could have been found. It led to a lot of copycats and a lot of spoofs later on but it was still an effort to do something new that paid off.
It's hard to be an innovator in films anymore but when it happens it's something great.