When talking about the summer, I always want to start the first weekend of May. That's usually when the weather starts to pick up in earnest and when the first major blockbuster of the year kicks off. But, as I'm reminded time and time again, that simply isn't the case anymore. Blockbusters are increasingly indiscriminate about when they release and most schools — the real driving force of summer movie revenue — haven't let out by the traditional start of the season.
This means that in any substantive discussion of summer blockbusters, traditionally high-profile inclusions like February's Deadpool, March's Batman vs Superman and even May's Civil War have to be discounted from the discussion. But now that Deadpool's out on BluRay and we've all washed down the taste of Dawn of Justice with a healthy dose of Captain America, the summer movie season is primed to begin.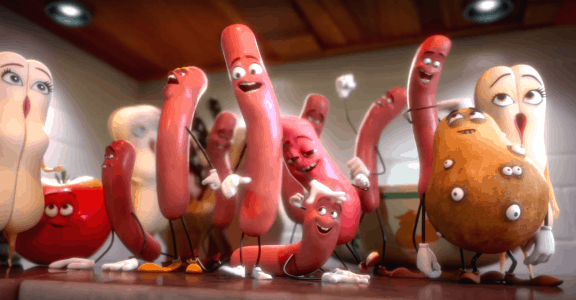 (Photo via Gq.com).
10) Sausage Party — With easily the strangest movie trailer I've seen in a long time, this animated Seth Rogen comedy comes off like a cross between Toy Story and The Texas Chainsaw Massacre. Anthropomorphized groceries are at first excited about being brought into a loving home, only to realize that it's only a matter of time before they're all eaten alive. While parents will doubtlessly prefer the more family-friendly Secret Life of Pets or Finding Dory, this bizarrely horrific cartoon promises an adult twist on a classic children's medium.
9) The Conjuring 2 — Every year, genre doomsayers love to decry the death of horror: that there hasn't been a genuinely good entry into the genre in decades or that only PG-13 jump-scare-a-thons seem to hit theaters these days. While patently untrue, you do need to know exactly where to look to find the gems. James Wan is probably the most commercially successful horror director in recent memory, with the likes of Saw, Insidious and the first Conjuring heading up an impressive resume. If his most recent outing in the genre is anything like its exceptional forbearer, The Conjuring 2 will likely be the best horror movie of the year.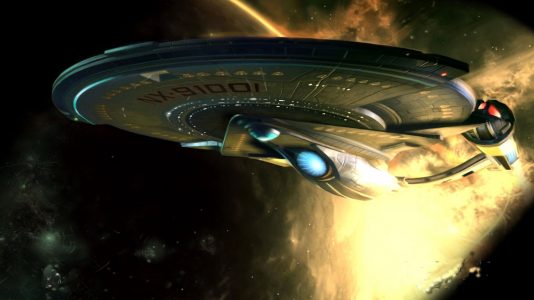 (Photo via Otakunoculture.com)
8) Star Trek: Beyond — I'll admit it. I am not a Star Trek fan. I never watched the show growing up and laughed my way through the likes of The Voyage Home whenever they popped up on TV. That all changed, though, with J. J. Abrams' 2009 reboot of the long-running sci-fi series. While staying true to the spirit of the franchise's heyday, he brought his personal brand of latter-day razzle dazzle to an otherwise stale narrative. And now, going on three movies later, I'm positively hooked, and can't wait to see what else the revived franchise has to offer.
7) Independence Day: Resurgence — In a way, Resurgence looks to be the perfect kind of sequel: coming well after the original's debut. This allows for hindsight: the kind that lets a filmmaker know exactly why the first movie was great to begin with. The movie promises to reunite the original's cast (Will Smith aside) and builds beautifully on where the first Independence Day left off. If this is anything like the first movie, it will be a definite highlight of the summer.
6) Suicide Squad — Although my confidence in the DC Cinematic Universe is somewhat shaken by the utter failure of Batman vs Superman to produce a cohesive narrative, I still retain a measure of hope that Suicide Squad can set things right again. The series' premise (about a group of villains involuntarily recruited by the government into an off-the-books task force) fits perfectly with the Snyder-driven grim tone that the DC movies have doubled down on. Harley Quinn's big screen debut — not to mention a radically re-envisioned Joker — also make this a must-see for any superhero fan.
(Photo via Comingsoon.net).
5) Lights Out — The horror genre is at its best when it finds a deceptively simple, easily exploitable premise to build on. Freddy Krueger haunts your dreams. Baghuul lives inside the images of him. Pinhead's victims seek him out through their own morbid fascination. Lights Out is the perfect example of this kind of horror: a ghost that can only be seen the dark, forcing us to shut ourselves off in darkness for the meagerest chance of survival. The premise alone is worth the price of admission.
4) Finding Dory — The long-awaited sequel to — arguably — Pixar's best film is met with understandable hype and fanfare. While I doubt that it will succeed at perfectly recapturing what made Finding Nemo the phenomenon that it was, I have no doubt that it will be one of the best family-friendly movies to come out in years.
3) Warcraft — Although the word coming through the grapevine is far from positive, Warcraft represents the promise of video game-based movies as a driving force at the box office. It's an epic, worlds-spanning narrative set in a world of high fantasy. It's a latter day Lord of the Rings that's just as ubiquitous within its original medium. It's success (or failure) will largely determine studios' willingness to bet on future video game bockbusters.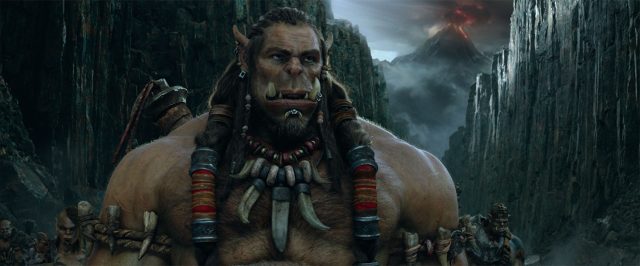 (Photo via Warcraftmovie.com).
2) Free State of Jones —In a season dominated by Orcs, Mutants and aliens, a historical drama about Southern deserters and rebels set during the American Civil War is one that understandably got lost in the shuffle. But with its fantastic premise, stellar cast and riveting trailer, it promises to be one of the most memorable summer releases in a long time (at least without somebody in tights).
1) X-Men: Apocalypse — I've been a fan of the X-Men for as long as I can remember. I've been there through the admittedly shoddy animated series, through their leather-clad movie debut and even through the utter failure that was The Last Stand. But despite the uneven quality of the sprawling series thus far, the franchise has actually done really well in recent years. First Class gave us a fresh, exciting take on a franchise that I had long since given up on; Days of Future Past undid the tangled continuity of past films and gave us the best X-film to date; Deadpool somehow pulled off its radically different take on the often too-serious X-verse. With the promise of Apocalypse, Archangel and a truly villainous Magneto this time around, the latest X-movie is bound to be a series highlight.
Tell us what's wrong with this post? How could we improve it? :)
Let us improve this post!