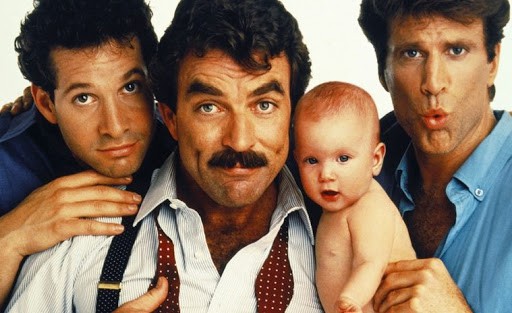 Gloria Estefan has been active since the late 1970's and was a part of the Miami Sound Machine for a while until she broke out on her own. She's won Grammy's, been given her own star on the Hollywood Walk of Fame, and has been a superstar for many upon many years now. She's also had the great honor of being inducted into the Songwriter's Hall of Fame, which is not an easy accomplishment to earn. All in all she's had a stellar career that has taken her to heights that she likely never expected, and she's still performing today.
Here are a few films that show her contributions to American pop culture.
5. Ride Along 2-Conga
The studio that created this film thought it was such a hit that they decided to double down and make another one, bringing back Hart and Ice Cube to the big screen in another attempt to show just how funny the duo can be together. While it's a type of buddy comedy that might not be on the same level as a few other classics it's still pretty amusing.
4. Glee-I'm So Excited
Glee has been one of America's favorite shows for a number of years now and has given itself over to a plethora of musical talent, of which Estefan is one of the best. While some might call Glee a show that is an acquired taste and doesn't agree with everyone, it's still been proven to be a program that is a lot of fun and a very engaging time for those who watch.
3. Parks and Recreation-Get On Your Feet
Parks and Recreation can be credited for giving a lot of good actors a home and some of them a good start. It's one of those quirky almost painfully funny shows that you can't really look away from but have to wonder why you're watching sometimes. At the time it was made comedy on TV was definitely going through a type of transition that was hard to understand.
2. Original Sin-You Can't Walk Away From Love
One deception after another runs this movie as Luis and Julia/Bonny run each other around in circles as the macabre game plays out in a very convoluted fashion. When Luis finally confronts Julia/Bonny about an attempt on his life the decision is finally made that they will run away together and seek to escape the man that Bonny was reluctantly working for all along.
1. The Specialist-Turn The Beat Around
This movie is very typical of the typecast action movie that became so popular in the 90's. The musical score is great and actually seems to help the film along a little bit but at the same time it can't do everything. Stallone is of course the awesome hero that seemingly can't be hurt or beat, and Sharon Stone is essentially the woman that needs help but still remains somewhat defiant despite her obvious and naive manner.
Gloria Estefan has been a big contributor to pop culture in America and is still one of the greatest performers alive today.
Tell us what's wrong with this post? How could we improve it? :)
Let us improve this post!