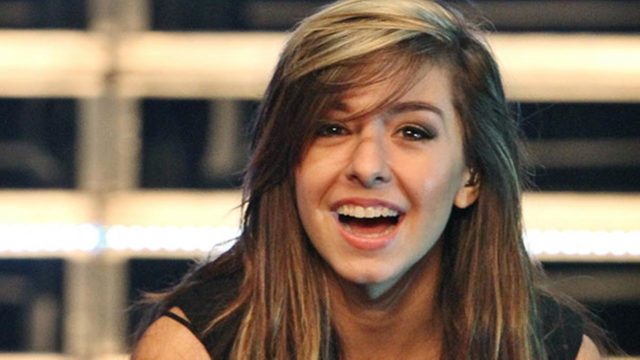 Christina Grimmie was a young, up and coming star who was reported to have a voice like an angel. She Participated in the competitive television show The Voice in and alro released a number of songs after being signed by a major record label. In addition to those activities, she covered a lot of songs that had been made popular by other artists, releasing many of them on social media sites such as YouTube. Sadly, she was shot and killed at just 22 years of age while she was signing autographs for fans after a concert in Florida. The tragedy of having a young life cut so short is mirrored by a promising career that was never fully fulfilled. In fact, many of her songs were released after her death. Fans were left to wonder why and to try to cope with her loss by immersing themselves in her music.
Below re some of her most poignant YouTube performances, complete with the link to each one.
1. Wrecking Ball
This was the performance she did on The Voice. She was nothing short of amazing, singing as if she already was the consummate professional she was trying so hard to become. Her voice in the clip is golden, but she also carries herself like someone who has been singing in front of large audiences her whole life. It's easily one of the most profound performances in the history of the show.
2. Hold On We're Going Home
This is a rap song by Drake. She completely turned the song on its ear by creating something completely new out of it. She sat at the piano and sang it as if it were a ballad created for someone she had real feelings for. It's just amazing, and a completely moving performance.
3. The Matchmaker
This is a movie clip and it's from a movie released the year she died in which she had a starring role. You can hear her singing in the background throughout the clip and the trailer also gives you a chance to see her as an actress. If only she had lived, who knows how far her career cold have taken her, both in music and in film.
4. What a Girl Is
This clip features a much younger Christina Grimmie singing as part of an ensemble cast from the Disney show Liv and Maddie. It's just a fun clip, with everyone acting silly and having a good time.
5. Her Final Performance
This clip shows her opening for a band at a concert in Florida, the same concert where she was killed. It's difficult to watch someone with so much grace and talent living out their dream one minute and cut down the next. What happened to Christina Grimmie was absolutely tragic. The good news is that her spirit and her legacy will carry on, through both how she treated people and her music.