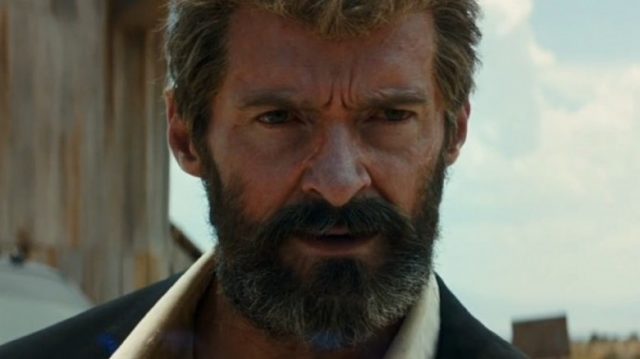 Once, it would have seemed almost unimaginable for a superhero movie to have an R-rating. However, over the last decade, there has been a trend towards releasing superhero movies with graphic scenes and storylines involving high levels of violence that have led to this genre of film having many movies with an R-rating. These movies have also become some of the most successful and popular in the superhero genre. Here are five of the best R-rated superhero movies of all-time.  P.S. the reason you don't see Deadpool on here is because it's kind of hard to consider Deadpool a superhero.  I mean yeah, he is but it's hard to put him on this list.  Sorry if we disappointed you.
1. Logan
In the opinion of many superhero movie fans, 'Logan' is the best of R-rated films. This 2017 Marvel Entertainment film was written and directed by James Mangold and is based on 'Wolverine' by Len Wein and John Romita Sr. It is the tenth installment in the X-Men series of films. Hugh Jackman played the lead role and the movie also starred Patrick Stewart, Boyd Holbrook, Stephen Merchant, Richard E. Grant, and Dafne Keen. The estimated budget for this movie was $127 million and it grossed $619 million at the worldwide box office.
2. Kick-Ass
Not only does Kick-Ass have a good level of violence that you would expect from an R-rated movie, it also manages to combine comedic elements into the film along with touching scenes that allow viewers to establish an emotional connection with the characters. The 2010 film is based on the comic book of the same name by Mark Millar and John Romita Jr. It was directed by Matthew Vaughn who also co-wrote the screenplay with Jane Goldman. Starring in this film were Aaron Johnson, Chloe Grace Moretz, Christopher Mintz-Plasse, Mark Strong, and Nicolas Cage. It grossed $96.2 million from a budget of approximately $30 million. The sequel, Kick-Ass 2, was released in August 2013.
3. V for Vendetta
'V for Vendetta' is a superhero dystopian political thriller film that is based on the limited comic series of the same name by Alan Moore and David Lloyd. The film was directed by James McTeigue and the screenplay was written by The Wachowski Brothers. It starred Hugo Weaving, Natalie Portman, Stephen Rea, and John Hunt. From a budget of $54 million, this movie grossed $132.5 million. V is an anarchist freedom fighter who keeps his identity concealed while he attempts to ignite a revolution.
4. Watchmen
This 2009 superhero film was directed by Zack Snyder and written by David Hayter and Alex Tse. It is based on the comic book series by Alan Moore and Dave Gibbons. This movie has a dystopian take on the superhero genre and is set in an alternate history in 1985. It starred Malin Akerman, Billy Crudup, Matthew Goode, Carla Gugino, Patrick Wilson, Jeffrey Dean Morgan, and Jackie Earle Haley. 'Watchmen' was made on a budget of $130 million and grossed $185.3 million at the worldwide box office.
5. Blade
Some would argue that Blade was the forerunner of the modern style of superhero film. This was one of the first to have a much darker and more violent side that traditional films in this genre. This superhero horror film was released in 1998. It is based on the Marvel Comics character created by Marv Wolfman and Gene Colan. The film was directed by Stephen Norrington and written by David S. Goyer. It starred Wesley Snipes in the lead role and other cast members included Stephen Dorff, N'Bushe Wright, and Kris Kristofferson. The movie grossed $131.2 million from a budget of $45 million.