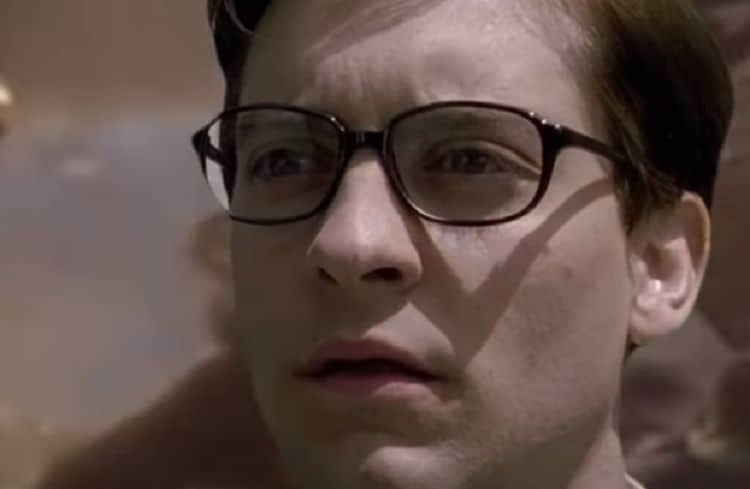 Clips like this go to show that some folks have a lot of time on their hands and not enough to do with it since the whole idea of Tobey Maguire walking around during the final battle of Endgame is kind of, well, silly. But it makes sense to some folks so hey, it's worth talking about. Plus, there are still people that are psyched to think about seeing Maguire in the Spider-Man suit again, so he's going to be tied to the MCU talks thanks to Sony for a long time to come no doubt since between Maguire, Andrew Garfield, and Tom Holland, a lot of people are still wondering just who the best Spider-Man is, with Garfield coming up short on a lot of lists since, well, he felt like an interim candidate to start with. But if one really wants to be honest they'll state that Maguire was the guy that helped to bring Peter Parker/Spider-Man into the spotlight, while Garfield was the guy that took over when Maguire stepped away. Holland is the guy that came along and exemplified the character as a new and definitely younger-looking guy that a lot of people embraced since the other two have been aging out for a while and the MCU needed their own face to put to the hero. Thinking about all three of them, and a few revisited villains, coming back for another movie is kind of interesting, but thinking that it could have been done ahead of time is something of a pipe dream that wasn't bound to happen right away since, well, reasons.
The whole thing about people still being in love with Maguire when it comes to Spider-Man though is kind of confusing since he was good for his time and he definitely helped to bring the hero to life, but at the same time, things have moved forward it does feel that his star has kind of dimmed over the years. Some might want to go to great lengths to say that playing Spider-Man wasn't the best idea for his career, but that would be kind of hard to back up since it made him even more noticeable after he took on the part, but after the third movie it was kind of established that Spider-Man wasn't working in the same way any longer. There was so much wrong with the third movie that people couldn't help but support Maguire but still admit that it was a whole lot of awful. The Amazing Spider-Man movies, unfortunately, didn't make this any better even though they weren't so horrible that they couldn't be watched. But by the time the MCU was up and running and the idea to use Tom Holland finally came around it was a little too late to think about Maguire and Garfield.
Putting all three men into a movie has been the desire of the fans for a while now and if it does go off the way that people are hoping it could be interesting, to say the least since the whole idea of using the multiverse in such a way would be a sign that things are about to open up in a big way for the MCU and that possibilities will remain as endless as the new worlds to explore will grant a great deal of leeway to those that might want to join in and those that are yet to be introduced. Quite a few fans are hoping to see the MCU expand in such a big way that it will be hard to keep up with all of it since there are more than a few Marvel heroes and villains that people are wanting to see included in the movies and TV shows to come. Things are already shaping up at the moment with WandaVision and the other shows that are incoming since more and more characters are being introduced and plots are being constructed that will involve a large number of big names that will continue to push the narrative in an exciting way. Maybe Maguire would like to sign up now while he has the chance since it's easy to see that he might be able to play another role or two in the MCU if he was really given a shot.
As long as people have Maguire on the brain he's likely going to be associated with Spider-Man, but it feels as though he could actually enter the MCU in another capacity and make it work. It would only be right to be certain since he did help out by bringing one of the most popular heroes to life. It's hard to say just who he might fit in as other than Spider-Man, but it still feels as though it could work if someone had enough imagination to make it happen.