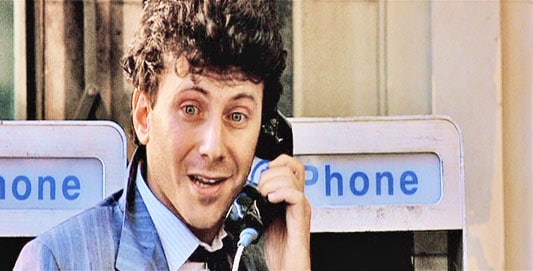 Born on March 30, 1957, Paul Reiser is an American television personality, musician, comedian, actor and author. Paul is best known for different appearances in top rated movies and TV shows. He began his career as a stand-up comedian and after developing skills in comedy, he got his first breakout film role.
In 1982, he was assigned a role in the film Diner (directed by Barry Levinson) where he would feature as a closet stand-up comedian. With this appearance, his ability was brought to the attention of Hollywood. His career continued to grow in film and so far he has appeared in more than 10 top-rated movies. Below are some of his top movie roles in his acting career that you might want to know about.
As Carter J. Burke in Aliens (1986) – Weyland-Yutani Corporation investigative representative
Produced in 1986, Aliens is a science-fiction film that was directed by James Cameron. The movie is a sequel to Alien produced in 1979. Paul Reiser, as Carter J. Burke, plays the corrupt investigative representative sent by the Weyland-Yutani Corporation to investigate LV-426. Burke joins on a mission whose purpose is to exterminate alien creatures that are thought to carry alien eggs and accompanying him is Ellen Ripley, who had just been rescued from a shuttle after undergoing stasis for 57 years. On realizing the LV-426 ship carried alien eggs, Burke sends colonists to conduct investigation.
This probe recovers alien eggs and Burke is happy to realize he could make wealth out of the eggs by using them as biological weapons. The rest of his crew on mission to hunt the aliens discover his plot, but this does not stop him as he attempts to kill them to erase evidence. However, this is disrupted by an attack by aliens, which assault through the ceiling successfully killing Burke, Hudson, Gorman and Vasquez.
As Model in Diner (1982)
The role Paul Reiser played in the movie Diner is the reason his career in film picked pace. He appears as Modell, a snarky, opinionated, and wise-cracking young man who spends most of his time at local a diner. He survives on the leftovers of everyone who dines at the local diner. His personality is flippant and funny and he seldom takes matters seriously. Basically, he is ever good for a laugh. However, this is not the best guy you would call for help.
As Jeffrey Friedman in Beverly Hills Cop II (1987)
Paul Reiser also featured in the movie Beverly Hills Cop II where he acts as Jeffrey Friedman, a detective. He assists in an investigation involving the shooting of Andrew Bogomil, who was a Beverly Hills captain. Bogomil was pursuing the perpetrators of the "Alphabet Crimes" before his assassination, so Jeffrey Friedman is part of the team that is assigned the task of pursuing the killers of Bogomil.
As Carl in One Night at McCool's (2001)
Randy saves a woman from a man trying to rape her. It turns out the man trying to commit this rape is the jealous boyfriend of the woman. Carl (Paul Reiser) is the cousin of Randy and he despite having a good relationship with his cousin falls in love with the girlfriend of Randy. This ensues into a dramatic romantic scene as he tries to pursue a rather difficult attempt at getting Jewel to learn about his feelings towards her.
In The Things About My Folks (2005) as Ben Kleinman
Ben Kleinman (Paul Reiser) receives his father (Sam) in a surprise visit. Sam gives him a vague note sent by his mother indicating she has left, but Sam could not tell where she had gone. As Ben's sisters patch up support to try and look for their mother, Ben and his father Sam start traveling together. They spend time at various destinations and their journey includes struggles like sleeping outdoors. Their bond is restored while on this mission to find a new purpose.
He was also excellent in Bye Bye Love