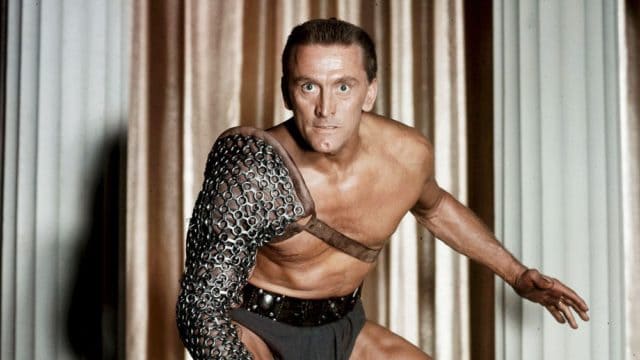 If you're talking about impressive and diverse careers in acting then you can't leave Kirk Douglas out. Having just celebrated his 101st birthday it seems like one of the best times to take note of an actor that's had one of the most astounding careers of anyone still living and has jumped from one genre to the next without any seeming difficulty as he's rocked nearly every movie he's been in. Douglas has seen the ups and downs of the movie industry and has waded his way right through him doing what he does best, sticking to his craft and holding firm. He's worked with some of the best that Hollywood has had to offer and has mentored some of the best that came after. Throughout his long history in film he's become one of the many that other actors can't help but stand and applaud, and for good reason.
Here's to you sir, one of the best in the business.
5. Lonely Are the Brave-Jack Burns
Modern society can't keep a man like Jack Burns down for long and in fact it can just barely understand him since he's turned his back on just about everything that modern society has to offer. Burns prefers to live apart from the trappings of a modern society, showing little but disdain for the rules of the current era in favor of seeking an existence spent doing as he likes and being free.
4. Paths of Glory-Col. Dax
War in the trenches was said to be just about as bad as the war in the no man's land that existed just above the heads of the many soldiers that were sent to fight. The in-fighting and corruption that went on is said to be a great deal of rumor and gossip but while in the trenches it seems likely that anything could and did happen in those furious days, no matter the official record.
3. Greedy-Uncle Joe
When Uncle Joe's health starts to deteriorate and it's left to decide just where his money is going to go his entire family starts popping out of the woodwork to 'care' about him. Little do they know that he's already hatched a plan to decide just who he's going to give his money to. The only thing to figure out now is just who's scamming who and to watch for the final turn of the hat.
2. 20,000 Leagues Under the Sea-Ned Land
This tale almost seems like it was too advanced for the time period in which it was featured but the actors and the story went off just fine. Many people loved the movie while others held their opinions or were at the very least a little critical of it. The story has been redone more than once since the release but has never quite held the same kind of magic that was given in this version.
1. Spartacus-Spartacus
He was the slave that became a gladiator, and a gladiator that gladly spit in the eyes of those that trained him. Spartacus was a man that did not gladly bow and accept what life had given to him. In history and in film he's been seen as a man that did as he felt was right.
Happy birthday to you Mr. Douglas.
Tell us what's wrong with this post? How could we improve it? :)
Let us improve this post!