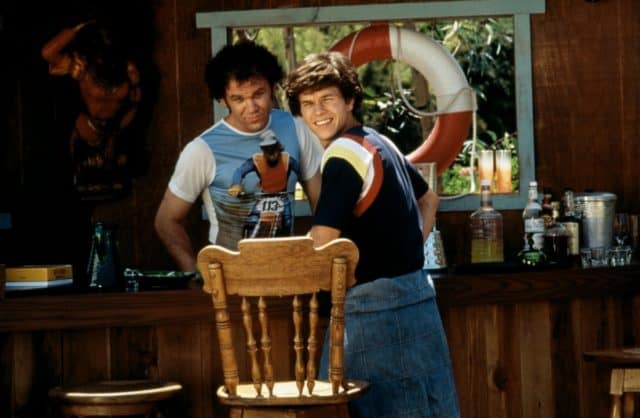 Whether he's playing the role of the comic or being absolutely serious John C. Reilly is an awesome and often underrated actor that doesn't seem to get enough credit. He's often put in with great names and A-listers that he helps to make look great, but never seems to take the step as the leading man in any big motion pictures aside from a few voice roles that have thankfully made him a memorable character. As an actor he's simply great and knows just how to get a crowd on his side or against him with his acting. Sometimes it seems like he's just having fun onscreen while others it seems as though he's going for an all out performance to make you wonder just why he hasn't been cast as the leading man more often.
We might never know, but here are some of the best parts of his career.
5. Wreck-It Ralph-Ralph
As bad guys go Ralph is perhaps one of the best, and the worst at the same time. He wants so bad to be recognized for being more than the bad guy that he jumps out of his game and what ensues is a near-world ending calamity as he threatens not only his own game but those of many others as he unleashes a tidal wave of trouble on the arcade. It's a hilarious and funny thrill ride all the way to the end.
4. Boogie Nights-Reed Rothchild
I don't know what's worse, the fact that Mark Wahlberg thought he could sing in this scene or that John C. Reilly is being made to play it up. Of course this being a rehearsal it could be a lot better when things actually got going, but it's still painful to listen to. See what I mean about him being a supporting actor? I'd love to see him as the lead more often. Reilly absolutely shines here.
3. The Perfect Storm-Dale Murphy
Murph is the kind of hard luck guy that's trying to do right by his family and keep his head above water but sometimes seems like he's just the hopeless sap that did something wrong a ways back in his life and can't seem to make his situation any better. He's got his job, his son, and is at least on speaking terms with his ex. That's something to be happy about, but not much.
2. Step Brothers-Dale Doback
John is great at playing the man-child that refuses to grow up. In fact you could say he's better at it than Adam Sandler, who's made a living at it. Maybe it's because he doesn't play this role so often that he's so good at it, since he often switches from comedy to drama and then back and forth as though to keep his fans guessing and off balance enough that he doesn't seem to be typecast.
1. Talladega Nights: The Ballad of Ricky Bobby-Cal Naughton Jr.
It'd be tough being in the shadow of a friend all the time but it seems like it would also be short-sighted to backdoor that same friend and pull this kind of stunt on him. But of course the events of this movie are measured in minutes and hours at some point and you've got to realize that friendships can end and then start up again quicker than a high school romance.
I definitely think John C. Reilly needs bigger parts in movies.