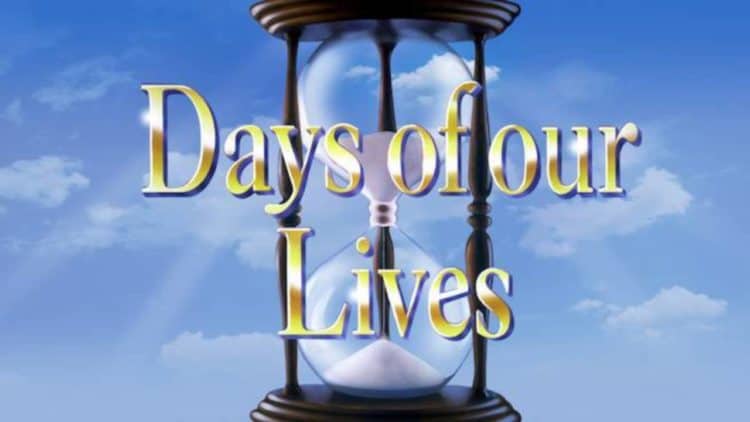 For more than 50 years now, Days of Our Lives has been entertaining NBC viewers like no other daytime drama ever has. It started as a half-hour show in 1965 and became a one-hour show ten years later. Days has received 43 Daytime Emmy Awards plus a number of Prism Awards, GLAAD Media Awards, and coveted People's Choice Awards. It takes place in a fictitious town called Salem and follows the intertwined lives of many of its residents.
So, without further adieu, just like sands thru an hourglass, here are our picks for The Top Five Days of Our Lives Moments of 2017:
Days of Our Lives 1/9/17
https://www.youtube.com/watch?v=w5qVBvDxJiI
Hattie stopped Hope as she was getting ready to leave the hospital and told her that, since she could hardly walk, she really should stay put. Hattie explained more about Alfie, (who turned out to be Andre) to Hope. Jade wasn't happy that she had to remain at the hospital for getting tested at joey's insistence. He was also quite nervous and upset because he felt that it was his karma that caused Jade to lose her baby. Kayla tried to comfort him. Meanwhile, in Prague, Paul, Steve, Rafe, and Marlena are searching for Stefano.
Days of Our Lives 4/17/17
https://www.youtube.com/watch?v=0Gg3_ysvRu0
Nicole was thinking about Scooter when Hillary arrived and told her that he had been working out again. Brady arrived with a package as Hillary was leaving. Nicole opened it and a look of horror crossed her face because it was full of things from back when she was "Locker Room Lolita" and there was a note from Scooter in there as well. She hid everything from Brady, hugged him, and headed out the door with her gym bag.
Meanwhile, Kate throws a drink in Andre's face for offending her, so he calls Kate a prostitute then plants a kiss on her. This leads to a slap in the face but all he does is remind her that nobody liked either of them so they should be friends. Love it when these soap stars fight!
Days of Our Lives 5/8/17
https://www.youtube.com/watch?v=knNoto0zhIM
Chad had a talk with Kate about going after the amulet and that he was planning on meeting Greegor to get it. In the meantime, Dario was visiting Abby at the police station and invited her to have dinner with him. Eric told Jennifer that since they were investigating where to locate Nicole that he was heading to Athens to find her. Xander went to check on Nicole in her room but she threw a glass of water at him. It's such fun when these people throw stuff at each other!
Days of Our Lives 7/10/17
https://www.youtube.com/watch?v=Ow7g4jY8qdA
Steve argues with Angelica while Rafe and Hope question why Angelica is back. Dario and Abby convince the official at Immigration that they really are the happy couple and that that they had actually been married by a friend of the family. They also said that they were planning on making a wonderful life for Thomas. Thoroughly convinced, he said that he would speak to Immigration on their behalf. Aaaah, a happy ending for once.
Days of Our Lives 8/28/17
https://www.youtube.com/watch?v=oc9rKdaRUXo
Not sure what to do regarding Anjelica, Hattie and Bonnie blame each other for what happened to her. Bonnie wants to call the cops, but Hattie won't let her. Valerie is really mad at Eli because he arrested Abe and then Raines catches Hope, Abe, and Rafe together, so Rafe and Hope lie and tell him that they were just trying to question Abe, who flashes back to when he and Eli were working together. Wow! This is one of those episodes where it's hard to tell the players without a scorecard!
Save