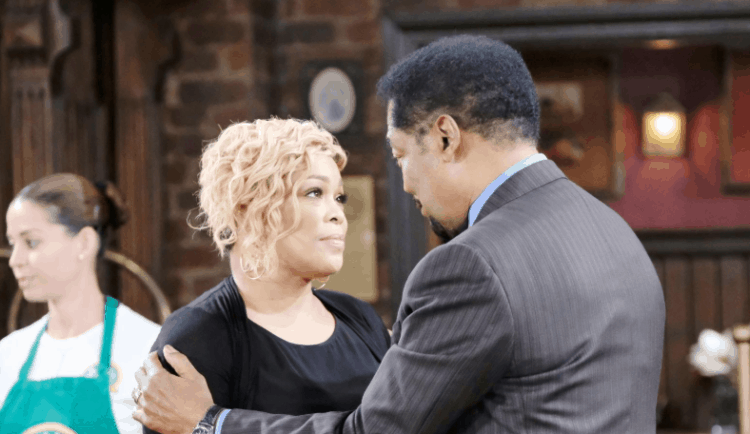 Days of Our Lives fans were shocked more than just a little bit when things went down at the beginning of the week this week. It was one of those things that just took everyone by surprise, and there is very little that can be done about that. We know that Jennifer might be more shocked than anyone in the world at this point in her life given the fact that her husband is now getting married. To Eve. The woman she hates more than any other woman in the world. The women who know that Jennifer's husband was alive and well and brought him back to Salem with no memory and a false life story to live with. She's horrified that they are getting married, and she cannot believe Jack would do this. But, she knew he wasn't the same man when he came back from the dead and had no idea who his family was. It's all something ugly.
Meanwhile, we also know that there's a lot happening with Ted and Hope. They're in the middle of a very inappropriate situation, and she has to get her life together and figure this out stat. She cannot keep living like this, but we think she will. We think she will continue to try and live this life, this way, doing what she feels is right for her and not her family — and we cannot help but wonder when she will realize that she cannot live this way. Ted has told her he loves her and that he wants to be with her, knowing full well she is a married woman who cannot have those kinds of feelings for him in return. However, we think she's got some of those feelings in her mind, and she might make a poor decision soon.
What's Happening on Days of Our Lives
Update! @MrRobertScott and @victoriakonefal will be going live at 2:00 ET/11:00 PT. Get read, the fun is about to start. #DAYS https://t.co/45pPpV0Ta2

— Days of our Lives (@nbcdays) April 5, 2019
Did anyone get to see this? How was it?
What's Next on Days of Our Lives
Years ago, Jack rescued Jennifer. Now it's Jennifer's turn to repay the favor. Watch Days of our Lives, weekdays on NBC. #DAYS pic.twitter.com/Kpzeug4VYM

— Days of our Lives (@nbcdays) April 5, 2019
Things are so ugly in Jennifer's life right now. She thought she's made peace with the fact that her beloved husband is alive and well and has no idea who she is, who their kids are, or what his life was like prior to his alleged death and apparent life situation. Things have been very painful for her since he came back to town with Eve, decided to run for mayor, used their son to get what he wanted from another young woman, and made such horrible choices. Now he is marrying this woman, and she is yet again crushed. It almost seems like the final nail in her coffin about the fact that they simply cannot be together with this life situation. Eric, however, is still a good friend to Jennifer. Things might not be romantic between them, but he is always here for her.
He will offer to help her stop this wedding, but what point is there at this point? What is reason for stopping this wedding and doing anything like that right now? What will it accomplish? How will it work for them? What will happen when they do? Do they think that stopping the wedding means that Jack will suddenly remember who she is and what is going on? Does this seem like the plan for them? What do they have in mind after all of this? And how will they stop this from happening? It doesn't seem like a plan with much of a point, but that's not important.
Stay tuned for more Days of Our Lives and be sure to check out TVOvermind daily for the latest Days of Our Lives spoilers, news, and updates.